Wisconisn Supreme Court candidate JoAnne Kloppenburg points to impartiality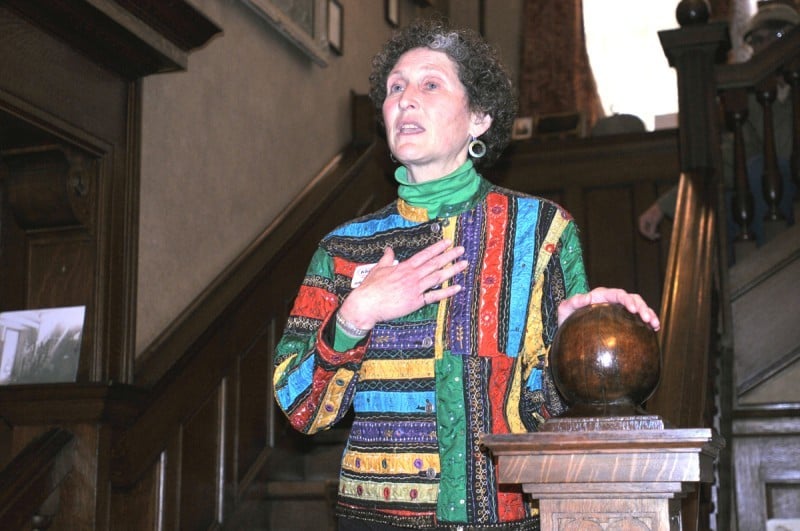 When JoAnne Kloppenburg walked into the door of the Sauk County Historical Society Friday she was welcomed with applause from the Democratic Party of Sauk County and its supporters. Kloppenburg said she hopes that same excitement will turn to congratulatory applause following the April 5 election.
Kloppenburg, an assistant attorney general, faces Justice David Prosser for a seat on the Wisconsin Supreme Court.
Introduced by Wisconsin Representative Fred Clark, D-Baraboo, who said this race is a "very critical one for state Democrats," urged those in attendance to get out and vote for Kloppenburg.
"We need to take back the legislature," he said. "We can do it, and, at the same time, we can restore the will of the state by electing Kloppenburg to a seat on the high court."
Kloppenburg is running against Prosser, who was first appointed to Wisconsin Supreme Court in 1998, and, in 2001, he was elected to a 10-year term.
Kloppenburg has been a litigator and a prosecutor at the Wisconsin Department of Justice since 1989. She has served under attorney generals from both parties including Dan Hanaway, Jim Doyle, Peg Lautenschlager and JB Van Hollen.
Wisconsin Supreme Court races are non-partisan elections.
She said she is running to unseat Prosser to show the public that courts and judges are free of partisan politics.
"It's time for positive change," she said Friday. "I am running to restore confidence to the Wisconsin Supreme Court. I am refusing special-interest money and limiting spending to restore people's confidence that judges are fair, impartial, independent decision-makers and not those tied to strings held by those with outside interests."
Kloppenburg said Prosser's campaign is a mirror-image to the Republican legislature and Gov. Scott Walker.
"That is simply not the role of the Wisconsin Supreme Court," she said. "That is why it is so imperative that we have judicial elections free of big spending and special-interest money. The huge spending, personal attack ads and partisanship of past Supreme Court races undermine the confidence we must have in courts and justices whose power and responsibility to the public is so great."
She said for more than 20 years she has represented people of Wisconsin as a prosecutor in the Department of Justice.
"I have argued several cases in the Circuit Court, Court of Appeals and the state Supreme Court since 1989," she said. "And in those cases, I have not forgotten that behind all of the legal language and the arguments in the courtroom there are people and families whose very lives are affected by the actions judges take and the decisions they make."
She said if she is elected to the Wisconsin Supreme Court, she will decide each case without prejudging, but by applying the law to the facts of the case. Kloppenburg also said she will take each case one at a time and without political bias.
"This state deserves a justice who respects the law and not advancing it for the benefits of the other branches of government," she said. "I am running a campaign like a litigator - tough, fair and independent. I have not wavered in my beliefs and will not start if I am elected as a justice. My focus will be on the court without any political bias."
Send e-mail to ezagorski@capitalnewspapers.com
More from WiscNews