Investigators release image of accused ATM 'skimmer'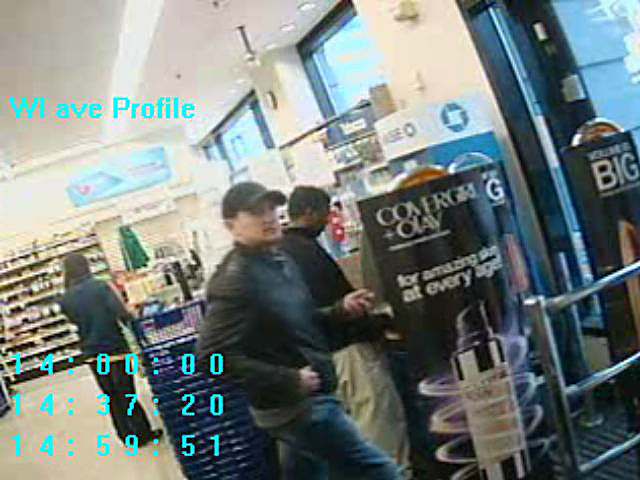 Authorities have released a photograph of a man wanted for his alleged involvement in an international crime ring that stole more than $3 million from debit card users nationwide – including about 200 Sauk County customers.
Investigators say the unidentified man used replicas of Bank of Prairie du Sac customers' debit cards to withdraw money in the Milwaukee area this fall.
"The picture was taken at an ATM machine where these guys were cashing out on the cards," said Sauk Prairie Police Chief Jerry Strunz.
Investigators believe the criminals placed "skimming" devices on ATMs in at least four states, including one at the Sentry Food Store in Prairie du Sac. The devices captured information from debit card swipes that the criminals then used to clone cards.
The suspects allegedly aimed hidden cameras at ATMs to record customers as they entered their debit codes on the keypads.
Last month, Strunz' investigation produced charges in Sauk County against 39-year-old Mihai Vasile Bandura, who authorities say may already have left the country. A warrant has been issued for his arrest.
Earlier this month, the Manhattan U.S. Attorney indicted 30-year-old Antonio Gabor, allegedly a Denmark citizen, and 32-year-old Romanian citizen Simion Tudor Pintillie on charges of conspiracy to commit bank fraud, ATM fraud and identity theft. The two are suspected of being ring leaders of the "skimming" gang.
A Bank of Prairie du Sac official has said local customers' accounts were reimbursed the stolen money almost immediately.
Bank insurance policies sometimes pay out in instances similar to the recent "skimming" fraud. But policies aren't all-inclusive, according to one Wisconsin bank official.
"Insurance doesn't cover every instance of fraud loss," said Wisconsin Bankers Association President and CEO Rose Oswald Poels, adding that sometimes banks cover losses themselves. "It just depends on the situation, the type of fraud, and how soon the bank is notified of the loss to the customer."
Oswald Poels said the "skimming" devices typically are visible pieces of hardware that attach to card readers and sometimes make it more difficult to swipe.
The skimming devices are not only used on ATMs, Oswald Poels said. They can be added to gas pumps or any other appliance that includes a card swiper, so customers should be on the lookout for anything that looks suspicious. She also reminded people to shield keypads as they punch in identification codes.
In a news release Thursday, Wisconsin Attorney General J.B. Van Hollen said the local skimming case highlights the usefulness of a statewide alert system that law enforcement agencies use to provide and seek information about crimes.
Strunz used the Wisconsin Crime Alert Network to notify Wisconsin banks and law enforcement agencies about the local "skimming" scheme. His message soon was relayed to agencies around the country, and provided immediate feedback.
The U.S. Secret Service in New York used one of the security camera images sent by Strunz to identify a suspect and tie the Wisconsin crime to the nationwide skimming operation. Other images sent by Strunz were used by investigators around the nation to identify possible suspects, according to the Wisconsin Department of Justice.
"Cases like this one, which crosses multiple jurisdictions, illustrate the value of sharing information to solve complex crimes," Van Hollen said in the news release.
The Wisconsin system has produced more than 1,100 alerts since it became operational in fall of 2011, according to the DOJ. Anyone can sign up to receive alerts at www.wisconsincrimealert.gov.
Send email to tdamos@capitalnewspapers.com
More from WiscNews