Nash column: Walker lacks integrity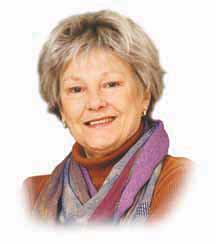 Gov. Scott Walker's empire is beginning to crumble from within. Republican legislators are starting to stand up for their constituents despite threats from party leaders.
Sen. Luther Olsen, R-Ripon, is questioning the proposed voucher expansion because it takes more from public education and comes after the largest cuts to education in the history of Wisconsin. He's also speaking out against Walker's refusal to accept federal funding to expand Medicaid, indicating it's stupid to leave money on the table. He said if it doesn't work out, the legislature can change its stance later. He's right.
State Senate President Mike Ellis, R-Neenah, is also speaking out against planned voucher expansion. He even had the courage to suggest an increase of $400 million in funding for public schools and (gasp) a small property tax increase to help pay for it. During a Feb. 25, 2011, interview on Fox Cities radio station WHBY; he hinted that he disapproved of Walker's sneakiness. When asked if he knew that the removal of almost all collective bargaining rights was included in Walker's original budget bill, he said, "No." When asked if he had been blindsided by it, he said "Yeah" — evidence that Walker didn't even warn the leaders of the senate.
Ellis was also upset by the order to sign a secrecy pledge regarding his party's plans for redistricting. He told the Milwaukee Journal Sentinel on Feb. 6, 2012, that he "had never before been asked to sign a confidentiality agreement during his four decades in office." That's probably because Wisconsin has never had such a devious governor.
I've been told by several sources that Republican legislators are under a tremendous amount of pressure to tow the line. If they don't, the party will put all its money and clout behind other candidates, ones who will do as they're ordered without question.
With that threat over their heads, it's rare for Republican legislators to break from the pack. That wasn't an issue for Republican Dick Spanbauer, a man who doesn't believe in hiding information from the public, or favoring campaign contributors over the welfare of citizens. In 2012, after four years in the assembly representing the 53rd district, he decided not to run for re-election, and wasn't afraid to explain his reasons during a December 2012 interview with Scene Newspaper.
He recalled a Democratic bill he had favored because it would benefit consumers. Assembly Speaker Jeff Fitzgerald, R-Horicon, called him into his office and told him the leadership didn't like the bill. Spanbauer told him it would help a lot of people. Fitzgerald replied, "No, that bill's going to cost the insurance company money."
Spanbauer told him, "You know Fitz; I didn't come here for the insurance company." Fitzgerald shot back, "Dick, you have to remember one thing, the insurance companies give us a lot of money at campaign time."
But, his main disappointment was with Scott Walker. Spanbauer initially liked and campaigned rigorously for him, but Walker's lack of integrity soon became apparent. On the night before his budget bill was presented, Walker told party members he was going to eliminate collective bargaining. Spanbauer was shocked. He wasn't upset about union members paying more for their benefits, but he didn't want their voices silenced, and he said so.
Walker then called him into his office and said, "'Dick, I'm going to tell you something, I will not cut their wages, I will not cut their benefits, and we'll get rid of the furlough days.' He lied to me," said Spanbauer, "I'll never forget that. He lied to me and I trusted that guy. He did fool with the benefits and he did fool with the wages. He lied." Spanbauer concluded that if Walker had told the truth about his plans during the campaign he never would have been elected.
That the Republican Party wreaks vengeance on anyone who dares to vote for the interests of their constituents is starkly evident. It recently announced it will support Rep. Howard Marklein (R-Spring Green) in the August 2014 primary against Sen. Dale Schultz, who has honestly represented the people since 1983. Schultz voted over 98 percent of the time with his fellow Republicans, but had the courage to buck his party and vote against removal of collecting bargaining rights. He also voted against the mining bill because it eliminated environmental and citizen protections.
When a politician is punished for voting his conscience and showing integrity, it's time for drastic change. Our chance will come on Election Day.
Editor's Note: An earlier version of this column was corrected to accurately reflect the party leader with whom Dick Spanbauer held a conversation about a consumer protection bill.
- Pat Nash has worked as a freelance writer, farmer, human resource manager, customer service supervisor and educator. Originally from Ohio, Pat has lived in the Baraboo area off and on for more than 30 years. Contact Pat at patnash5149@gmail.com
More from WiscNews