Rep. Clark column: Time for a simple gun conversation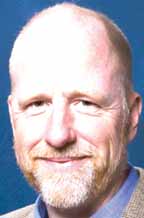 Like everyone, I was horrified and sickened by the news of the mass shootings in Newtown, Conn. on Friday. As I write this on Monday, families from Sandy Hook Elementary are attending the first of what will be an agonizing week of funerals for the 20 children and their brave teachers who were killed by a madman with an assault rifle.
As President Barack Obama made clear in Newton on Sunday, all of America is grieving over this tragedy.
Around the country communities are wondering when the next incident of gun violence will occur. School administrators and teachers will review their security procedures. Students will practice more lockdown drills. Law enforcement agencies, first responders and hospitals will review mass shooting procedures.
Parents and school teachers around the country will have an almost impossible task explaining to their young children what happened, and why, and trying to reassure them that they will be safe in their own schools tomorrow and the next day.
America leads the world in gun violence. The annual death rate of 30,000 citizens from any other single cause would trigger immediate actions. Yet, until now, we seem to have lacked the will to take effective actions to prevent continued mass killings.
Clearly there is no one solution, or easy solution, to preventing these tragedies.
My friends who work in mental health tell me how difficult it is to get care or intervention for people who are the most disturbed because they often lack health insurance or have grossly inadequate health coverage. We have a patchwork set of mental health laws that results in badly disturbed adults too often released back onto the streets against the wishes of their families or the judgment of social workers. Finding and treating people who are a threat to society has to be part of the solution and that will require more resources for treatment and overhaul of mental health laws.
But we always have had insane people within our communities. Until recently, what most of them have lacked is easy, almost unlimited access to weapons of mass killing. And for that to change we have to confront the culture of guns and gun worship that has become such a powerful force in our country.
The locked cabinet with hunting rifles and shotguns my son and I own is just a few feet away from my computer keyboard. We enjoy hunting and consider it part of our culture, just like over 600,000 other Wisconsin citizens. I was a lead author of legislation in 2009 to allow 10 year olds to participate in mentored hunts with family members. I supported Wisconsin's concealed carry law in 2011.
But as a hunter and gun owner, I am appalled at the dishonesty and extremism of what used to be mainstream sportsmen groups. The National Rifle Association of my father's era (my dad was a longtime member) promoted hunting and shooting sports. Today's NRA is led by an extreme group of zealots and big money interests that spends hundreds of millions of dollars peddling the paranoid conspiracy theory that somebody (for now it is President Obama) is about to take their guns away. They are not doing genuine sportsmen and women any favors with such irresponsible positions.
The power of the gun lobby has many politicians running scared, and has made it almost impossible to develop sane policies. Here at home that culture was on full display as the Wisconsin Legislature passed a suite of pro-gun bills last session, many of them badly flawed, but failed to even hold a vote on a bill addressing the loophole that leaves kindergartens out of the definition of gun-free school zones.
If we are going to take seriously our commitment to protect American children from what happened in Newtown, there is a lot we need to do. We have to find the resources to identify and treat the mentally ill. And we have to be willing to have an honest conversation about how we keep guns away from disturbed people and criminals as well as how we can keep assault weapons out of our communities.
What we cannot do is let an absurd notion of absolute gun rights that extends beyond any limit of common sense prevent us from acting to keep our children and families safe. Our kids deserve better.
I wish you all a safe and happy holiday season. As always it is an honor to serve as your state representative.
Rep. Fred Clark represents the 42nd District in the state Assembly. His column appears monthly in the News Republic.
More from WiscNews