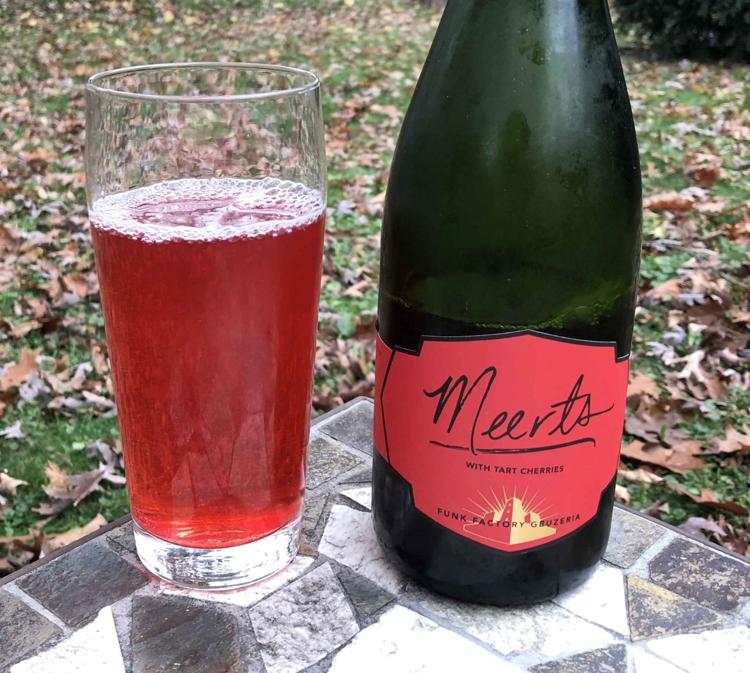 Many people sipping their first sour beer fall into one of two camps: "Whoa, no no NO WHAT IS THAT?" or "Wow! Why did I not try this sooner?" For them, the die is cast. But for many sour neophytes, it's, "Hmmm, whoa, um, OK… Yeah, I … that's interesting." I was one of those who took some time to adjust to the tart, funky spectrum of flavors unique to sour and wild beers.
These are the people who can be won over by Meerts, the flagship beer from Madison's Funk Factory Geuzeria, which brews exclusively sours, most of them made using Belgian-born techniques known in the United States as Méthode Traditionnelle. Funk Factory captain Levi Funk's fruited lambic-style beers hold their own against the best made here in America, and Meerts is a baby brother of those, using still-traditional techniques that speed the production and produce a less complex beer.
Cherry Meerts is my favorite of the half-dozen or so fruited Meerts variants so far: moderately tart, with just the right amount of fruit, a little funk and some amaretto-esque woodiness. It suggests the complex depths of true lambic but doesn't quite go there.