Beer Baron: Minnesota's Indeed leads robust crop of new-to-Wisconsin breweries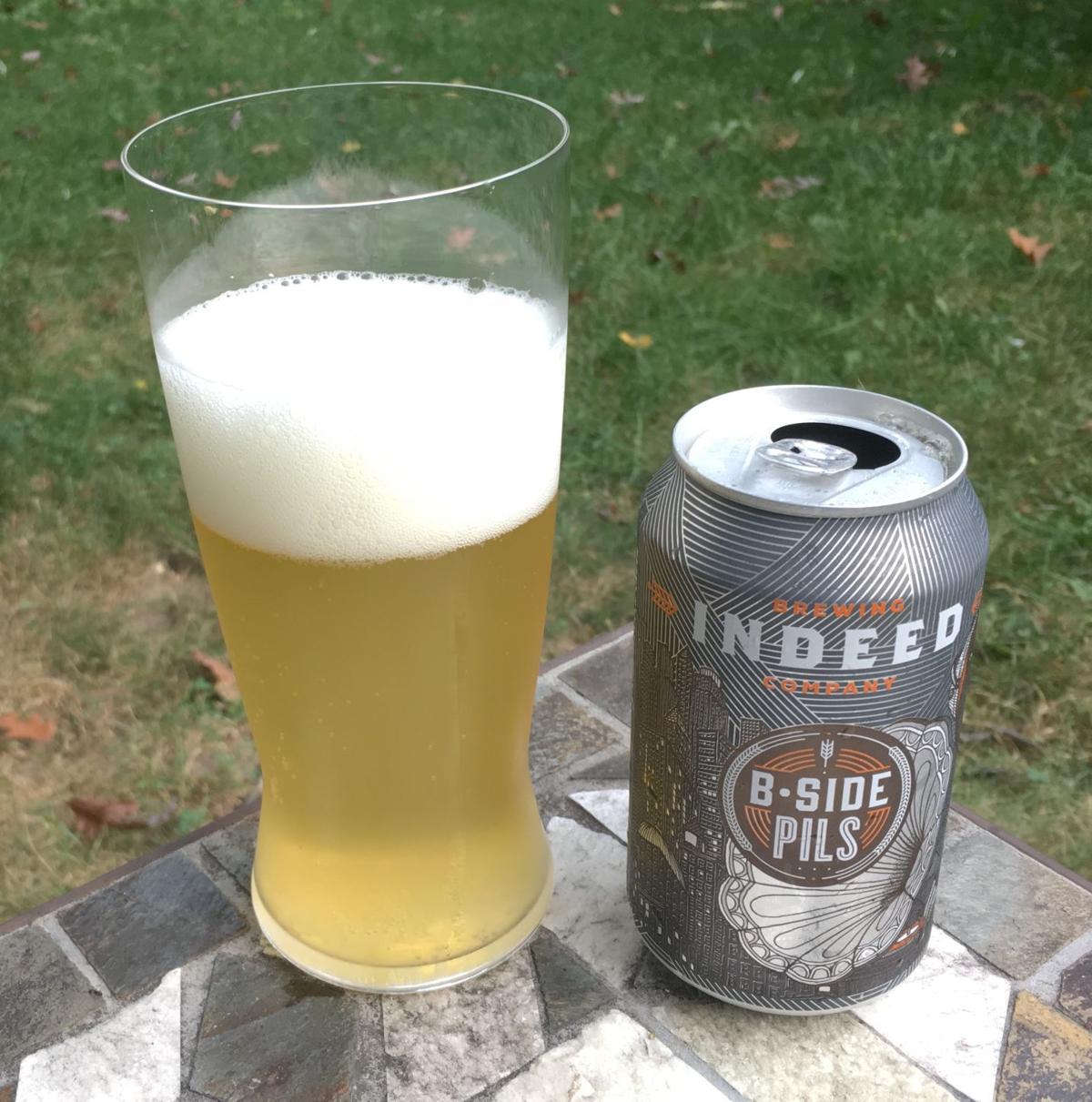 It has been a busy year for out-of-state breweries opening distribution in Wisconsin.
Time was, these were infrequent enough that I had a chance to profile most of the more significant breweries that began sending their beer to the Badger State. Short's, from Michigan? Exciting! Coronado from California? Sure, I suppose! Harpoon, even, from Massachusetts? Um, OK!
Then, there was a beer building boom across the nation, with gleaming stainless steel tanks boosting hundreds of breweries' production capacities seemingly all at once. Many that were once maxed out trying to meet demand close to home suddenly had beer to spare for new, more distant markets.
That dynamic wasn't the main driver for all of the breweries to debut in Wisconsin this year, but it certainly has been a busy year for distributors expanding their portfolios.
Early this year it was two Illinois breweries, Tighthead and Half Acre Beer. This spring it was Boulevard from Kansas City, Maui Brewing from Hawaii, Funkwerks from Colorado and (the return of) Solemn Oath from metro Chicago.
This summer we met War Pigs, a Three Floyds-Mikkeler joint venture that makes some of its beer at Wisconsin Brewing in Verona. This month Madison saw its first regular drop of beer from three relatively mature Midwestern breweries: Odd Side Ales of Grand Haven, Michigan; Lift Bridge Brewing of Stillwater, Minnesota; and Indeed Brewing of Minneapolis.
And announced just last week was Moody Tongue, a Chicago brewer that specializes in culinary-inspired beers. Moody Tongue will be sending north its four core beers: Smoked Applewood Gold, Sliced Nectarine IPA, Steeped Emperor's Lemon Saison and the intriguing Caramelized Chocolate Churro Baltic Porter.
The truth is, not all of these are newsworthy because many are not winning significant space on Wisconsin's increasingly crowded shelves. The big regional players Half Acre and Boulevard earned write-ups, but most of these Wisconsin debuts — including some very solid breweries ones (ahem, Solemn Oath) — got lost in the wash.
But Indeed is one new arrival that I will not ignore; I've been looking forward to having its cans in my fridge for quite some time. It feels like it's been more than five years since I had my first Indeed beer — surely a Day Tripper pale ale — but, indeed, Indeed was founded only in 2012.
I think it feels like longer because Indeed has been at Madison's Great Taste of the Midwest festival since 2013. Some of the beers that made Indeed a frequent Great Taste standout — Rum King rum barrel-aged imperial stout, for one — will see only limited distribution, if any, in Wisconsin, but many of its core and seasonal beers match the beauty and artistry of the intricate line art on their cans.
Day Tripper is an obvious highlight. This bright, citrusy pale ale with just enough bitterness and hop complexity and just enough malt weight is a worthy competitor in what's becoming a very crowded market for great, hop-forward pale ales. Also in the year-round lineup is Lucy, a 4.2 percent ABV session sour ale named after head brewer Josh Bischoff's "sour, sassy, and unpredictable" daughter.
Autumn brings a well-regarded Indeed seasonal, Yamma Jamma, with sweet potato and the spice mix common among pumpkin beers to an amber ale. It's also the tail end of a seasonal run for Mexican Honey Imperial Lager, a big but smooth golden lager with floral and earthy touches from its namesake ingredient and a gentle fruity kiss of Amarillo hops.
But my pilsner craving has not abated with the (somewhat) cooler weather, and with Indeed's Wisconsin launch I was happy to discover an excellent new year-round option to scratch that persistent itch.
B-Side Pils
Style: German pilsner
Brewed by: Indeed Brewing, 711 15th Ave. NE in Northeast Minneapolis.
What it's like: B-Side is a fresh, modern take on pils that drinks light and breezy not unlike — hm, should I mention it for the 100th time this year? Yeah, let's do it — Ale Asylum's 12 Oz Curl.
Where, how much: Indeed's six-packs of cans run about $10 in the Madison area.
The beer: B-Side pours a very pale gold that one might mistake for a macro light lager before a sip or sniff — the aroma is intricate and a first reminder that this is a German pilsner, the more hop-forward variant of the style. The Mandarina Bavaria hops shine here, with a clear, citrusy note that plays very nicely with the floral, slightly spicy character of Hallertauer Mittelfruh, a traditional pils hop. B-Side drinks as a pils should: easy, but with a payoff in complexity if you pay close attention, as well. There's all that character from the aroma, along with a nice malt note in the middle of the sip before a moderate bitterness cleans up the just-dry-enough finish.
Booze factor: The relatively low 5.1 percent ABV makes B-Side a nice option for extended play.
The buzz: Indeed makes good beers, well presented, at fair prices. The question I continue to grapple with is what sets these solid out-of-state breweries apart from the rest, or more importantly apart from closer-to-home breweries that are on par, quality-wise and style-wise.
B-Side or Half Acre Pony or 12 Oz. Curl or Capital Special Pilsner? Day Tripper or Toppling Goliath PseudoSue or New Glarus Moon Man or Good City Motto or Karben4 Dragon Flute? The answer is all of them, probably, but it points up the challenge any brewery has trying to get established and hold onto those sales in today's beer landscape.
One thing that put me off of Indeed's Wisconsin's launch — initially, at least — was the date code on the bottom of its cans from the first drop. Best by Aug. 30, 2017, my B-Side can said. Well, Indeed's beer first hit shelves in Wisconsin in September, so … that's not great, sending already dusty beer to a new market. Fortunately the B-Side reviewed for this column aged just fine, and I'd have no hesitation pushing the date on that beer again. My Day Tripper had a best-by date of Oct. 11 and was still very good.
Bottom line: 4 stars (out of five)