Waterfowl stamp funds go back into marsh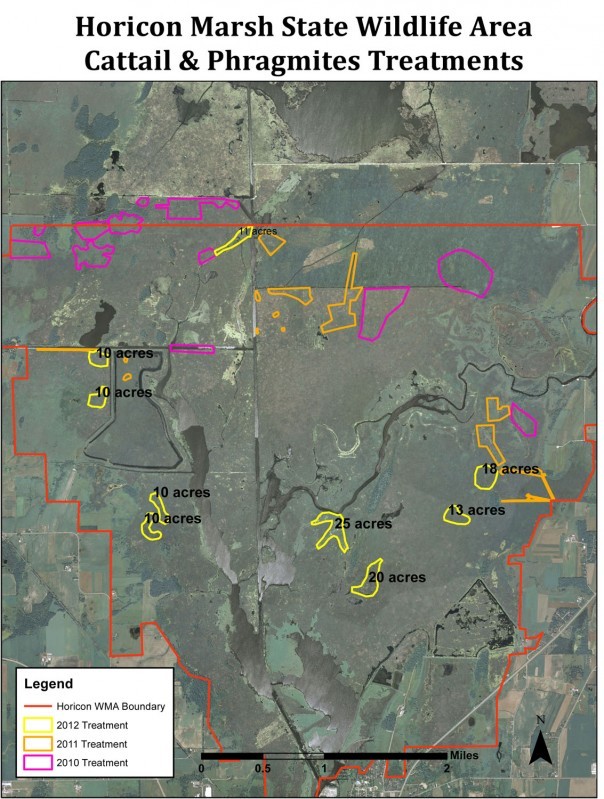 HORICON — One of the things that Governor Scott Walker campaigned on was the promise to require annual audits of fish and wildlife accounts to increase transparency and accountability.
This week, the governor released an independent audit that illustrates that the revenue that came from the sale of waterfowl stamps for 2011 is being used for appropriate purposes.
"I'm pleased to see the findings of this audit show the Department of Natural Resources is collecting, reporting and spending the money collected from the Waterfowl Stamp Program appropriately. It's important to all sportsmen and women that the money in these accounts is being used as intended; in this case to benefit the waterfowl population and its habitat," Walker said.
One of the 19 locations that benefitted from the $509,864 is the state wildlife area of the Horicon Marsh that uses the funds to maintain waterways and remove invasive species of cattails.
"There's a few objectives with the treatment," said wildlife biologist Paul Samerdyke.
One is that they are trying, like many natural habitats, to clean out invasive species. Another is that they are trying to clear back cattails as much as possible to allow for other plants to thrive.
"In areas where we have solid, uniform, nothing but cattails we've gone in and treated them with a combination of things," Samerdyke said
They use herbicides, water level manipulation, prescribed burns, and physical manipulation to clear back large amounts of cattails in a number of locations. One of the things the WDNR is attempting to do is retain the historic flow of the Rock River.
"It stresses out the cattails," Samerdyke said. "It makes them less aggressive."
The funds from the waterfowl stamps aid in the work that the WDNR does at the marsh to keep waterways open for birds to utilize. The revenue is used almost like an in-house grant system for anyone managing land utilized by waterfowl.
"We have a pretty limited annual budget for DNR property maintenance," Samerdyke said. "It's a way to share the revenues generated as appropriately as we can do it."
msheridan@capitalnewspapers.com
More from WiscNews