Gun deer hunt off to a safe start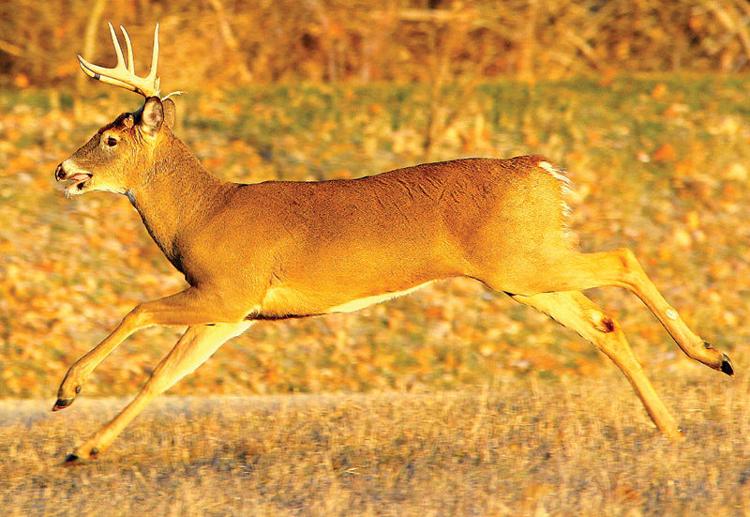 Wisconsin's nine-day gun deer season opened to foggy conditions in many areas Saturday morning, but it quickly burned off due to bright sun and warm temperatures.
There was a fair amount of hunting in public areas in Dodge County, according to Paul Nell, a Wisconsin Department of Natural Resources conservation warden. He said there was medium hunting pressure on private land.
"I saw very few deer drives. I saw a definite decrease in that," Nell said.
Nell said he thought hunting was down overall in the county and attributed that to warm temperatures as well as Green Bay Packers and Wisconsin Badgers football games on TV.
There were a couple of close calls that Nell said the DNR and Dodge County Sheriff's Department investigated, but had heard of no injuries resulting from gunfire or tree stand accidents.
According to the DNR, of the more than 600,000 licensed hunters taking to the field, about 25,700 were first-time hunters, and more than 32 percent of those were female and 35 percent were youths age 17 and under, the wildlife agency said.
Between 4 and 5 p.m. Friday, deer license sales peaked at 200 licenses sold every minute. By midnight, license sales had topped 2011by 16,621 licenses for a total of 614,435.
Department of Natural Resources Secretary Cathy Stepp, hunting in Buffalo County, reported a 13-year-old member of her hunting camp on his second year hunting got his first doe.
She said she was thrilled to see "the light in his eyes, the excitement in his face and I don't think his feet were even touching the ground."
Stepp said she "had a really special morning...it was really beautiful out there," and even though she was not successful in getting a deer, she planned on heading back out into the field today and will be encouraging everyone else to do the same thing.
The DNR said Tess Novak of Ripon was out conducting a mentored hunt this morning with her 11-year-old daughter, Lynn, on private land in Green Lake County when a 1.5-year old buck walked in their sights behind a doe. It was Lynn's first mentored hunt with her mom who has hunted since she was 12.
Tess ended up shooting this buck a little less than an hour after the season opened.
The DNR reported that in northern Wisconsin, more than 60 deer, including a pair of big bucks taken by a Clear Lake husband and wife team, had been registered by noon at the Lake Magnor Store in Polk County. Several hunters gathered around Dave Somen's 14-point buck to admire the deer taken about 8 a.m.
"It's my biggest buck," said Dave, 55, who has been hunting for about 40 years. "And his wife's biggest buck, too," said Carol, who began hunting about five years ago.
"He was in rut and chasing a doe," Dave said, noting conditions were excellent. "It was a beautiful, gorgeous day."
Carol, who took a 10-point buck about five minutes after her husband, said she saw many deer, and passed several until taking her shot.
"We knew there were deer out there and we saw many deer," she said. "It was pretty exciting."
In Sawyer County, in the four-county chronic wasting disease area, a steady stream of deer was being registered at the Shell Lake Cenex station, the DNR said. Most were also volunteering to have their deer tested.
Kevin Wallenfang, DNR big game ecologist said calls to wildlife managers around the state indicated good numbers of deer were being registered across the state.
"As far as conditions go, I heard from some hunters that the only thing that would have made conditions a 10 would have been snow on the ground" Wallenfang said. "It got a little warm in the afternoon, which probably slowed rutting activity, but I did hear from hunters in the morning who said they were still seeing bucks pursuing does.
DNR conservation wardens reported that there had been a shooting incident in Manitowoc County that involved two members of a hunting party with non-life-threatening injuries.
There were also two reported incidents involving falls from tree stands, one of which resulted in injuries.
Deer licenses can be purchased throughout the season and totals are expected to rise, the DR said.
Licenses are available at about 1,400 retailers across the state and DNR offices. For more information, contact DNR's Customer Call Center 7 a.m. to 10 p.m. daily for a live operator.
The center is available seven days a week, including Thanksgiving Day. Call Toll-Free 1-888-WDNR INFo (1-888-936-7463)
More from WiscNews