Rural hospitals face unique challenges
Rural hospitals experience unique challenges not faced by many of their metropolitan peers.
Locating and retaining specialists, keeping up with changes in medicine and technology, and offering continual staff training can be difficult for small hospitals that sometimes are located in remote areas. Yet, area rural hospitals continue to receive strong patient ratings, and new technology is making it easier for these institutions to offer a wider range of local patient care than ever before.
Residents in Juneau, Columbia and Sauk counties are served by five hospitals, including Sauk Prairie Hospital in Prairie du Sac, Mile Bluff Medical Center in Mauston, Reedsburg Area Medical Center, St. Clare in Baraboo, and Divine Savior in Portage.
The medical providers may be remote for some, but hardly going in reverse when adapting to changes in advancements in technology, competitive and marketing strategies, and even national politics.
Those organizations have responded to those changes along with the need for growth within their respective service areas – all in excess of 40,000 people, and in some cases, more than 50,000. Yet, for each one of these facilities, patient satisfaction surveys range from good to excellent.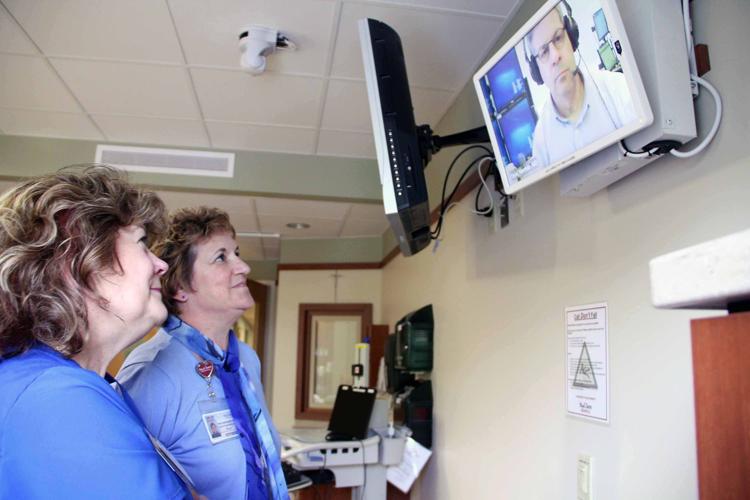 Some of those smaller facilities like Sauk Prairie Hospital have won awards from organizations that track patient satisfaction results, while others enjoy high ratings with organizations like the Centers for Medicare and Medicaid Services. Ratings are based on 11 components of patient experience in the Hospital Consumer Assessment of Healthcare Providers and Systems survey given to patients to complete and return to the hospital.
High ratings
Consumer ratings of hospitals are tracked by various websites, but one of the most frequently used is Healthgrades.com.
The hospital consumer research firm gives out awards to the top hospitals in the nation, and bases its ratings on patient surveys following their care at a hospital.
According to the Healthgrades website, more than 1 million people a day use the site to research and compare doctors and hospitals.
Patient ratings at area hospitals are relatively similar – all are at or above the national average in patient satisfaction.
According to Healthgrades, of the patients surveyed at Divine Savior Hospital in Portage, 71 percent rated the hospital at nine or ten; 70 percent at Mile Bluff Medical Center in Mauston; 75 percent at Reedsburg Area Medical Center; 78 percent for St. Clare Hospital in Baraboo; and 91 percent at Sauk Prairie Hospital in Prairie du Sac.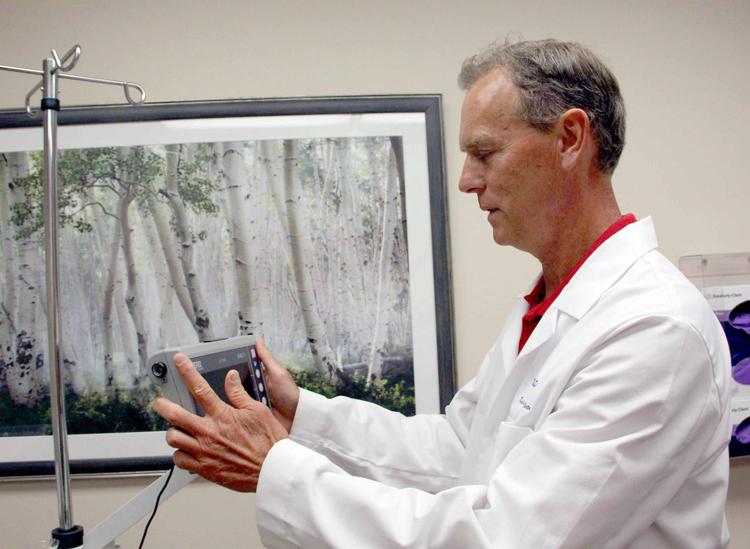 Healthgrades estimates the national average at 71 percent of patients who rate their hospitals at a nine or ten on the satisfaction scale.
In the last year, Sauk Prairie Hospital received two Healthgrades awards for patient safety excellence, outstanding patient experience, joint replacement excellence and birthing center excellence.
St. Clare Hospital also received an outstanding patient experience award within the last year.
Full-service challenge
Patients may prefer a local hospital because of familiarity with their doctor and staff, and a shorter drive for care.
Rural hospitals have worked to increase services as they strive to retain patients and Juneau County may have one of the greatest area needs.
The county routinely ranks as one of Wisconsin's most unhealthy. In 2006 the county was ranked 67th out of 72 counties. It is now 55th in the state's county health rankings, according to a study by the University of Wisconsin Population Health Institute released this year.
Rural Wisconsin Health Cooperative Executive Director Tim Size serves on the advisory board of the Population Health Institute and said the health rankings tend to reflect the economies of the state's rural areas more than of the quality of available health care.
"In reality, if you look at state-wide data, rural counties do worse in health outcomes," Size said. "It's not because of bad healthcare, it's a bigger challenge. We have to address those socioeconomic factors."
The Sauk City-based cooperative advocates for small hospitals around the state and coordinates services among rural health institutions.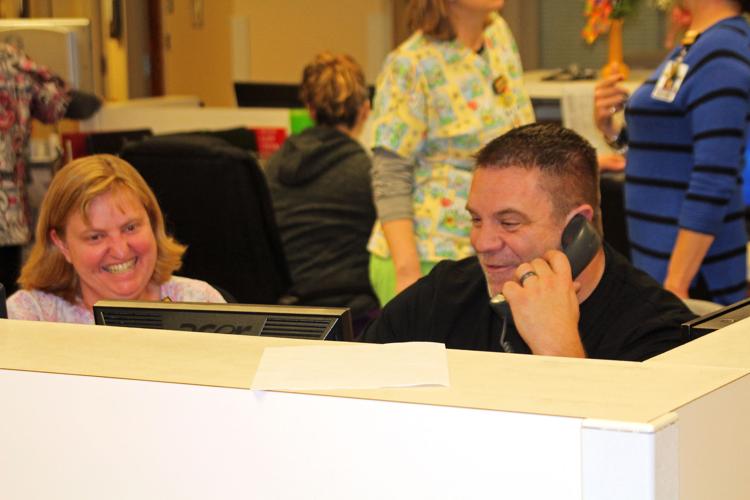 Juneau County ranks higher than the state average in smokers, alcohol consumption, unemployment and poverty rates, obesity and lack of parenting skills, according to the 2013 Juneau County Health Needs Assessment. An updated assessment is scheduled for later this year.
Juneau County also ranks among the highest in the state for death rates from cancer and heart disease, but those statistics have improved somewhat in the past decade.
Mile Bluff Medical Center, the only hospital in Juneau County, serves 18 zip codes with nine in Juneau County and nine in five adjoining counties.
"When you look around us and our economic rankings, we tend to be a poorer county with not a lot of education as we compare to the state," said Mile Bluff Chief Operating Officer James O'Keefe. "In a rural community it's difficult when you don't have the providers or you can't get people connected because they don't have cars and can't travel. We have that problem with a lot of the specialties. Our elderly have difficulties in that area."
O'Keefe said many physicians' offices offer a sliding fee scale based on income levels.
Expanding care
Mile Bluff has what's considered a level three emergency room. A level one emergency room is a trauma center that provides an education component for doctors. A level two provides a higher level of ER care with no education component. A level three provides 24-hour service with prompt availability of general surgeons and anesthesiologists.
"We're finding that UW-LaCrosse and Gunderson hospitals have become increasingly busy," O'Keefe said. "When we need to transfer patients, there are difficulties. We need to look at the level of complexity of care and see if we can better meet that need. That's been a focus for us right now."
Reedsburg Area Medical Center has increased its services by adding dermatology, podiatry, urology, cosmetic dermatology and a fracture liaison.
"We've added a lot of new services in the last couple years," said vice president of clinic services Jim Shear. "We listen to our primary care providers and ask them, 'What are you having to send patients to Madison for?'"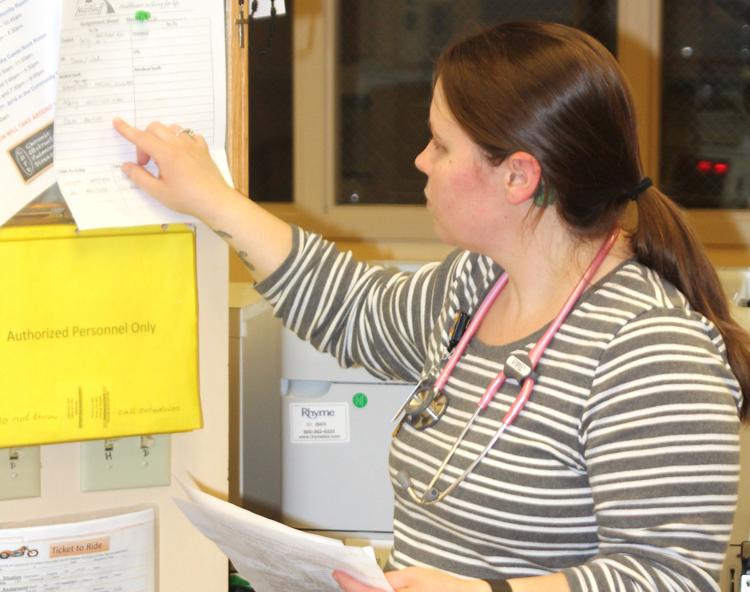 When the new Sauk Prairie Hospital was built in Prairie du Sac in 2013, one of the design goals was to build new Dean and UW Health clinics on site and connected to the new hospital.
"With all the health care players, people have greater local access to care," said Sauk Prairie Healthcare vice president of planning and business development Ken Carlson. "What's fortunate about Sauk Prairie more than some other communities is it's a convenient place to be for a physician to live because they're still close to a larger community like Madison."
Quality care improvements are a constantly rolling objective that never changes, said Divine Savior Hospital vice president of physician services Craig Telega.
"Quality has become central to all of our lives now," Telega said. "There's publicly reported data and it's out there where people can access it. Our doctors are provided with comparative data to their colleagues. It's a big deal."
Divine Savior in Portage has responded to an increasing population in the area. In the last 20 years, the hospital has grown from 350 employees to 1,000.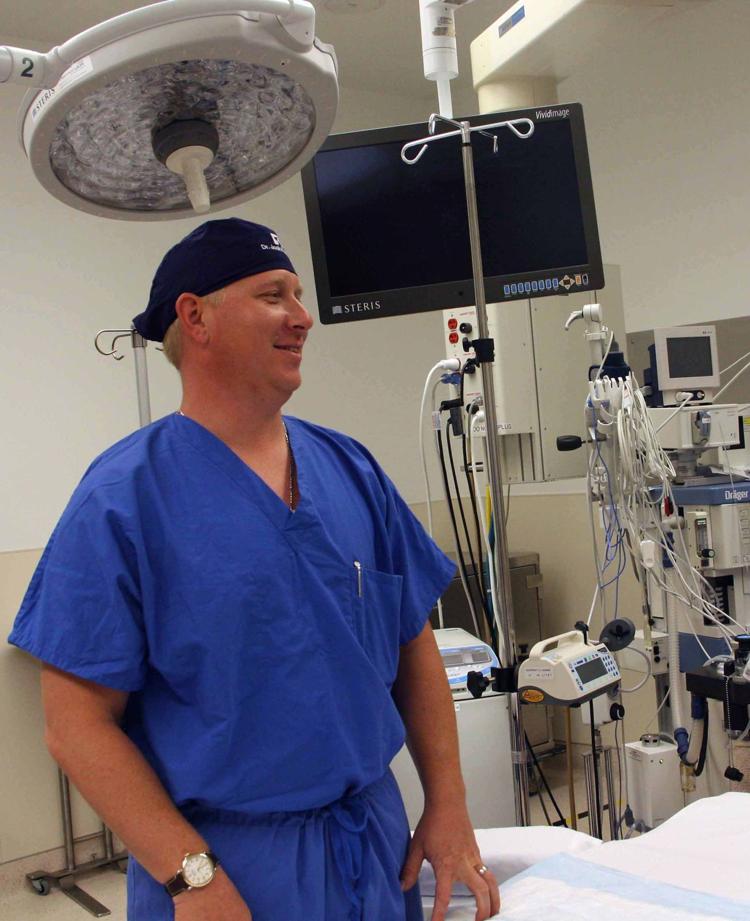 Last year, the hospital went from four operating rooms to six, added three orthopedists, two general surgeons, two obstetrics and a podiatric surgeon.
The hospital expanded by adding an extended care facility in 2011 and a medically integrated health and fitness center in March.
"We've done a lot in Wisconsin to address the shortages," Size said. "The same is true for nursing. By 2030, we're forecasting a shortage of 25,000 nurses and 2,000 physicians. That shortage will hit rural areas the hardest because it's easier for cities and suburbs to recruit."
Psychiatric shortage
Area hospital administrators agreed that the greatest need for medical services in the area is in psychiatric services.
"In organizations like ours, our primary care doctors our internists, our ER doctors are left with prescribing medications for mental illness," Telega said. "They'll consult by phone with psychiatrists. We rely on our neighbors, like in Madison to refer people to."
"There just aren't that many trained in psychiatry," Carlson said.
Administrators in the area said psychiatrists have retired and not been replaced, the pay is low, reimbursements from insurance companies are slow or non existent, and the areas are remote.
"We can't find psychiatrists," O'Keefe said. "Mental health is a big issue for rural communities because there's a shortage of mental health providers in general."
Of the Health Assessment Plans in Sauk, Columbia and Juneau counties, mental health is among the top three priorities for rural health improvement.
Keeping up
President Barack Obama launched the Precision Medicine Initiative last year with $215 million earmarked for precision medicine, a new approach to disease prevention and treatment that takes into account individual differences in people's genes, environments and lifestyles instead of a one-size-fits-all-approach.
While DNA scans that determine a risk of various diseases remain on the cutting edge for diagnosis and treatments of serious diseases like cancer, the goal of PMI is to develop more treatments tailored to specific characteristics of individuals, such as a person's genetic makeup, or the genetic profile of an individual's tumor.
Robotic surgery, a method in which the surgeon uses a computer to control the arm of a robot holding small precision tools, already is in use in at UW Hospital in Madison, but hasn't made its way to regional community hospitals.
Administrators say it's only a matter of time for innovations like that to make their way into surgery rooms in rural areas.
Telehealth
The technological innovation that may have the greatest impact on rural hospitals is the development of telemedicine systems. These programs allow a physician from anywhere to use a videoconferencing system similar to Skype to take the place of a primary or attending physician.
St. Clare Hospital has used telehealth technology to deliver different forms of telemedicine for more than a year. It's in use in the hospital's intensive care unit, outpatient services, radiology and pharmacy.
"Telehealth is the umbrella and all the pieces of the puzzle combined to deliver a modality for telemedicine," said St. Claire Hospital President Laura Jelle. "We have a history here at St. Clare of using telehealth overall. It does provide that means for our patients to stay in our northern region of Wisconsin Dells, Baraboo, Lake Delton."
The doctors on the telemedicine system in St. Clare's intensive care unit are located in St. Louis, where the hospital's parent company is located.
"If we would have an emergency, we can push a button and the remote doctors hear that and they have a response time of about five seconds, and come onto the screen overhead," said St. Clare director of acute care services Mary Schwartz. "If I was here alone at night and had a patient in cardiac arrest, I could push that button and have a physician, a critical care nurse and a respiratory therapist directly on screen who are fully credentialed so they can give me orders and I can treat the patient."
Schwartz said the capabilities of the cameras and imaging systems make it all work.
"They can zoom in and see the name on my nametag," Schwartz said. "This is a way to keep sicker patients here and not transfer them."
Baraboo Dean Clinic regional specialties administrator Julie Maier said a telehealth system is even used to check wounds and treat infectious diseases in the clinics.
"We have good derma-scope cameras," Maier said. "It's as though they're in the same room with us. It's amazing — the camera quality, the magnification and the visualization."
Addressing a need
St. Clare vice president of operations Scott Wysocki said the St. Clare Center substance abuse treatment facility will start offering telepsychology in November.
"This will be a psychologist supported by a psychiatrist and supervised by a psychiatric specialist," Wysocki said.
Maier said the use of telehealth in outpatient clinics has grown in popularity with patients.
"We received very good feedback from every patient for the first six months we started," Maier said. "We thought we'd hear more from the young adult patient population the most. But they all thought it was excellent. We were surprised and happy about that."
Reedsburg is considering moving toward telemedicine to expand its offerings.
"We haven't committed to going that route yet," Shear said. "For rural communities, I think that's the wave of the future. With telemedicine we can provide the services we aren't able to provide now. Going into the future that's what you're going to see."
Mile Bluff Medical Center also is considering adding telehealth services.
"We have become a more connected society and more excepting of that technology," O'Keefe said. "That's why telehealth has been more interesting to consider. Before it wasn't acceptable to not see the doctor in person. Healthcare has to catch up with that."
Sauk Prairie Hospital has not embarked on a telehealth system, but Carlson said it's likely only a matter of time.
Sauk Prairie Hospital certified nurse anesthetist Curtis Johnson said it's a good service to provide to patients.
"Telemedicine has gotten very popular because of the advances in technology," Johnson said. "The doctor can physically see the patient and let someone else be his actual hands. It just makes good sense if you can tap into someone else's knowledge and research base, that's awesome."
O'Keefe said advances in technology are making rural healthcare more competitive and helping keep hospitals open in smaller communities.
"Sometimes rural healthcare is overlooked in its importance," O'Keefe said. "People don't understand the great impact that we have. People should understand how important we really are and what a difference we really make. We're committed to our to mission provide compassionate and progressive care. We have a sense of responsibility to care for our people and do it in a manner that meets their needs and goes beyond what they would expect from us. And where better to live in the world than rural Wisconsin?"