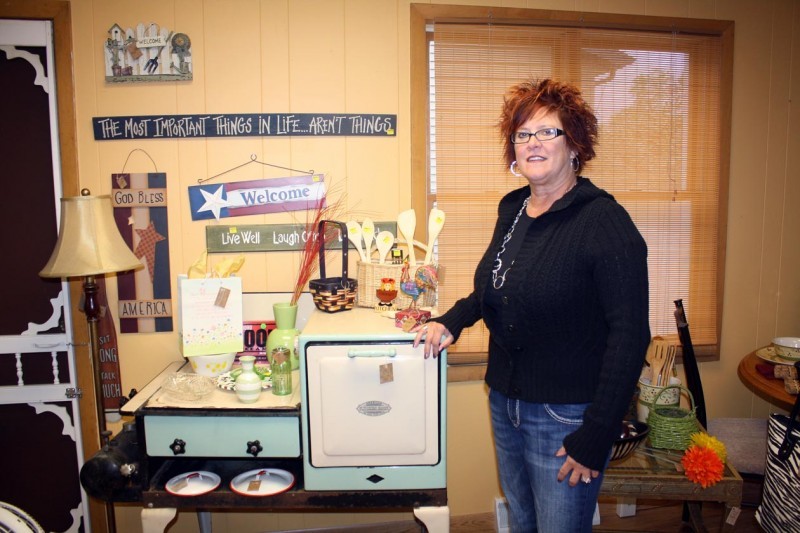 A new shop recently opened at 220 N. Union St. in Mauston.
The Copper Rose features furniture, home decor and gifts. It opened Aug. 1 and owner Deb Salzwedel of Mauston said the business has blossomed already despite a messy ongoing highway construction project — or maybe partly because of it.
"The detour around here has helped, and has been great for people to see as they drive by," Salzwedel said. "Even if they don't stop in that day, they still see the sign and come back."
Salzwedel said with one-way traffic being rerouted to single lanes on North Union and West Monroe streets, many people notice her shop who wouldn't have noticed it before.
"I have had vacationers from Kenosha, Racine and Minnesota, along with local customers," Salzwedel said. "I have had great feedback from them about how appreciative they are that I have the store in Mauston."
Salzwedel has experience with business management. She attended Western Technical College in Mauston to study sales and marketing and then managed St. Vincent de Paul in Mauston. She said she first collected antiques, refinished furniture and enjoyed doing her own decorating as a hobby before turning it into a business.
The store selection of home decor also includes new and used paintings, books and note cards, crystal, silk plants, refinished furniture, pillows, curtains, rugs, lamps, mirrors and baskets, along with a small selection of clothing.
In the near future, Salzwedel plans to accept consignment items. She purchased the store last spring and did some renovation before opening the doors.
Salzwedel, who has two grown sons, said her three grandchildren have been helping set up the inventory when they are not in school, as well as serving customers.
The Copper Rose is open Wednesday, Thursday and Friday from 9:30 a.m. to 5:30 p.m. and Saturday from 8:30 a.m. to 3:30 p.m. The phone number is 608-547-5593.
gboehm@capitalnewspapers.com
847-7341, ext. 225
More from WiscNews