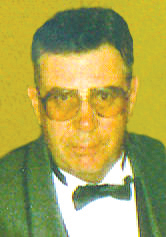 John N. Van Lanen, age 66, of Baraboo, passed away after a short battle with cancer on Friday, June 18, 2010 at St. Clare Hospice House.
John was born on April 21, 1944 in DePere, the son of Norman and Esther (Van Hogan) Van Lanen. On May 5, 1972, John was united in marriage to Marlene Haynes in Rice Lake. She preceded him in death on Jan. 22, 2000.
John was a veteran of the U.S. Army, serving during the Vietnam War, and was employed at Deppe Enterprises as an over-the-road truck driver.
Survivors include two sons, Tim Van Lanen of Baraboo and Larry (Kori) Van Lanen of Lyndon Station; three sisters, Jane (Jim) Schuenke of Baraboo, Judy (Lenny) Klang of Cazenovia, and Doris Van Lanen of Ben Wheeler, Texas; and other relatives and many friends.
In addition to his wife, Marlene, John was preceded in death by his parents. John will be dearly missed by all who knew him.
In accordance with John's wishes, private family graveside services will take place at a later date. The Rago-Baldwin Funeral Home, 520 East St., Baraboo, is assisting the family with arrangements.
More from WiscNews