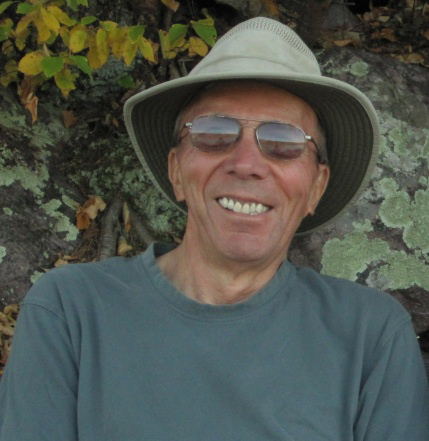 BARABOO - Earl Wayne Mihlbauer, 71, of Baraboo, passed away Dec. 4, 2011, surrounded by his loving family.
He was born Feb. 16, 1940 in La Valle, the son of Wenz and Maymie Labansky Mihlbauer. On Aug. 5, 1961, he married his love, Bonnie Albrecht. The couple moved to Madison, where they lived for 40 years, raising two daughters.
Earl spent his career as an educator. He retired as executive director of the Wisconsin Technical College District Board in 1997. Even after retirement, he maintained close friendships with his fellow board members.
He never tired of teaching. He shared his knowledge of nature, especially his love of prairie flowers and trees, with his children, grandchildren and anyone who took an interest. He worked tirelessly as a volunteer for the Prairie Enthusiasts. He lived his life by the principle "Tread Lightly." Earl believed that we all have the responsibility to preserve our planet.
Earl's passion was the great outdoors. He loved spending time at his rustic, hand-built cabin in southwest Wisconsin. He cherished the view of the bluffs, where he could watch his beloved eagles soar. Earl took great pride in sharing this view with family and friends. He enjoyed treating his guests to one of his cabin "feasts" around a spectacular W.M. fire.
Hunting, backpacking and climbing were some of Earl's favorite pastimes. He treasured the memories made with friends during these outings. He had many adventures in his retirement, traveling the world to take on new challenges. He trekked the Himalayas to Mount Everest base camp, hiked in the Peruvian Andes, climbed Mount Rainier in Washington, summited Africa's Mount Kilimanjaro and backpacked in the Grand Canyon, Wind River Range in Wyoming and Isle Royale. As Earl shared tales of these adventures, he wanted his grandchildren to never forget that "the lead dog has the best view."
Earl is survived by his wife, Bonnie; two daughters, Christy (John) Jagelski and Lori (Dan Richolson); grandsons, Kyle and Cory Jagelski; granddaughters, Anna and Emily Hirsch; brother, "Snowball" (Vera) Mihlbauer; Bonnie's brothers; sisters; and aunt Jean Breed. He is further survived by a treasure trove of nieces, nephews, cousins, dear friends and his beloved dog, Maggie.
Earl was preceded in death by his parents, Wenz and Maymie Mihlbauer; father- and mother in-law, Delmar and Aleda (Breed) Albrecht; brother in-law, Arlon Albrecht; nephews, Jeremy Albrecht and Brian Dolan.
The family wishes to extend a special thanks to the staff at Meriter Hospital. An extra-special thank-you to Earl's nurse "angels," Joe and Brenda in the Intensive Care Unit.
Visitation will be held from 3 to 7 p.m. Friday and 10 to 11 a.m. Saturday at Farber Funeral Home, 2000 Viking Drive, Reedsburg. A Celebration of Life service will take place at 11 a.m. Saturday at the funeral home. Burial will follow at the Oak Lawn Cemetery in La Valle.
In lieu of flowers, please consider doing a good deed for someone in need; participating in nature conservancy; or making a donation to The Prairie Enthusiasts at www.theprairieenthusiasts.org or P.O. Box 1148, Madison, WI 53701-1148.
Share memories of Earl online at www.farber
More from WiscNews