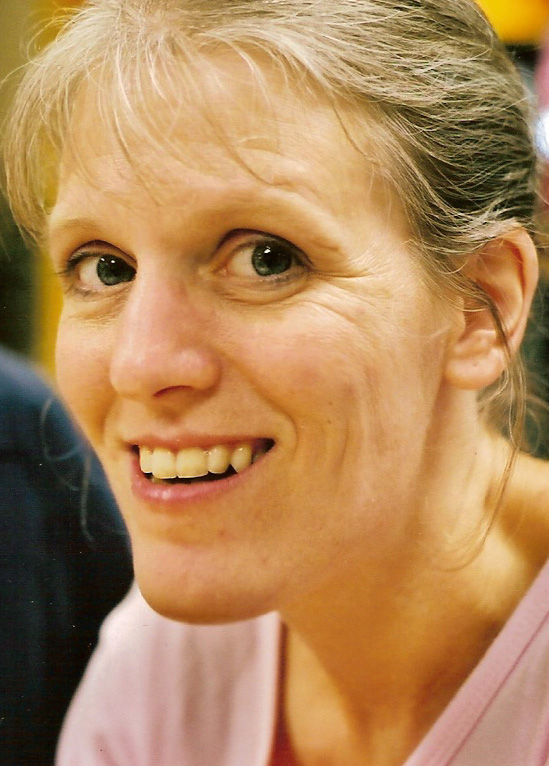 Ellen Marie Perry, 51, journeyed to heaven around 4:40 a.m. at her parent's home on Monday, Nov. 1, 2010, in Waupun. She fought a battle against cancer and is now healed in heaven and singing to Jesus.
Ellie was born on July 15, 1959, to Duane L. Perry and Priscilla J. (Isken) Perry in Waupun. Ellie was often a quiet, easy-going person with a dry sense of humor and a beautiful smile. She was a single mother for 20 years and lived that out with beauty and grace. She touched a lot of lives with her caring nature.
She graduated from Waupun High School in 1977. She enjoyed gymnastics and drama in high school. Ellen completed three years of college at UW-Steven's Point culminating in an associates of arts degree in art. She enjoyed painting and drawing.  Also, she loved restoring and repainting old furniture, spending time with family, nature walks at Horicon Marsh, camping, boating, fishing and swimming.
Ellen's work history includes being a lifeguard in Waupun, managing property with her ex-husband in Greeley, Colo., and logging trees in Colorado. She began working for the Department of Corrections in 1992 in Madison, Wisconsin. After four years, she transferred to   Dodge Correctional Institution in Waupun, where she worked in records for 14 years. During this stage of life, she made a lot of special friendships.
Ellen loved the lord and read the Bible daily. At one season of her life, she was a deaconess at Praise Assembly in Beaver Dam. She attended a number of wonderful congregations and met many precious people throughout her years of serving the lord. She was a volunteer caregiver for Special Touch Ministries Camp and always had a willing heart to help others.
She is survived by three children Lindsey L. Roe of Springfield, Mo.; Joseph A. Roe of Oshkosh, and Mabel A. Roe of Waupun; parents Duane L. Perry and Priscilla J. Perry of Waupun; one brother Scott E. Perry of Waupun; one sister Lisa A. Morrison and brother-in-law Wayne D. Morrison of Sandy Hook, Conn.; nephew and wife Andrew M. Brown and Samantha Brown of Lutz, Fla.; niece, Anna E. Brown of Hartford, Conn., and great nephew Matthew M. Brown of Lutz, Fla. She was also survived by two former sisters-in-law, Joyce Schetter of Apple Valley, Calif.; and Dona J. Sledge of Mesa, Ariz.; three nieces, Heather Parker of San Diego, Calif.;  Stephenie Petitt of Jamul, Calif; and Sophia Sledge of Phoenix, Arizona; one nephew, Jonathan Sledge of Apache Junction, Ariz.; two great-nieces, Morgan and Hailey Petitt; and one great-nephew, Jordan Sledge. She is preceded in death by her brother-in-law, Michael D. Brown of Tulsa, Okla.
Her memorial service will be held Thursday, at 7 p.m. at Faith Bible Church, 200 Fox Lake Road, Waupun, presided over by Ellie's sister Lisa A. Morrison. The visitation with family will be from 6 to 7 p.m.
Special thanks for the loving care of the Fond du Lac St. Agnes Hospice Hope nurses, aides and Ellen's many friends and co-workers. All their visits and support touched Ellen and her family in her final months here on earth as she was at her parent's home.
Kohls Community Funeral Home, Waupun, is serving the family.
Online condolences may be sent at www.kohlsfh.com.
More from WiscNews