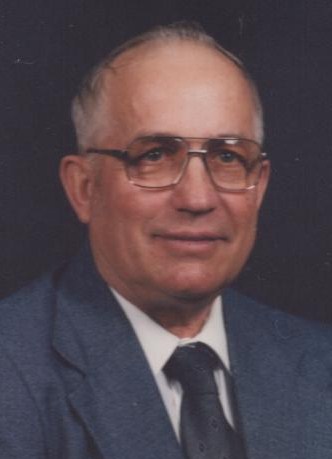 WILTON/ONTARIO — LaVern Harold Haldeman, 80, passed away Wednesday, March 20, 2013, at Gunderson Lutheran Hospital in La Crosse with his loving family by his side. He has now gone home to be with his Lord.
LaVern was born in Oil City (Sheldon), on Aug. 29, 1932, the third son of Roy and Louise Reeck Haldeman. He was baptized into the Lutheran Church at Saint Paul's in Wilton, attended young confirmation classes and was confirmed at Saint Mathews on South Ridge.
He attended Wilton area schools and graduated from Wilton High School in 1950. On Sept. 17, 1955, he married Karon Larson in a ceremony held at Saint Paul's Lutheran Church in Wilton, and together from that day on, they farmed the family farm between Ontario and Wilton that he had lived on since he was 9 years old. LaVern and Karon had three children, Charles, Debora and Christine. He was devoted to being a husband, a father and a very good farmer. He loved baseball and in his younger years he was known as one of the best pitchers in the area. He would hire out for several different teams to earn extra cash. Over the years he and his wife worked hard at adding additional land to the original farm and increasing the size of their dairy herd. He later became a tax assessor and enjoyed doing that for more than 35 years and with his wife as his helper they traveled over many country roads as they had several townships and villages to do.
He was an active and faithful member at St. Paul's Lutheran Church in Wilton. He loved to play games and cards, attend cattle auctions, drive his four-wheeler on his land and hunting. He will always be remembered for his sense of humor and his jack-of- all-trades abilities. Most of all, LaVern loved farming and he actively did so all the way to the end. His strength, courage and wisdom will be fondly remembered by many.
LaVern is survived by one son, Charles (Chris) Haldeman of La Crosse; daughters, Debora (Jon) Haldeman-Turner of Chippewa Falls and Christine Haldeman (significant other Dave Krueger) of Waukesha; three grandchildren, five step-grandchildren; and one step-great-grandchild; brother, Richard (Eileen) Haldeman of Tomah; brothers- and sisters-in-law, Jim Larson of Tomah, Jerry (Yvonne) Larson of Tunnel City, Hazel Kelly of Montana, Sandy (Bill) Otto of La Crosse, Sharon (Ken) Oldenburg of Stoddard, Stephen (Bobbie) Larson of Tomah, Tom (Nancy) Larson of La Crosse, Ardeen Farmer of Tomah, Frieda (William) Hutchins of New Lisbon, Dennis (Muriah) Larson of Oregon; Gene Oelke of Tomah; Carolyn Haldeman of La Crosse and Jean Haldeman of Kentucky; a special friend, Barb Flaig; many nieces and nephews; other relatives; and friends.
He was preceded in death by his wife; parents; mother-in-law and father In-law; brothers, Everette and Lyle; sisters-in -law, Evelyn Oelke and Sharon Larson; brother-in-law, John Farmer; and a very dear niece, Tammy Farmer.
Funeral services will be at 11 a.m. Monday at St. Paul's Lutheran Church, Wilton. The Rev. Kathleen Wohlers will officiate. Burial will be in St. Paul Lutheran Cemetery, Wilton. Relatives and friends are invited to call at Smith-Nelson Funeral Home, 702 Center St., Wilton, on Sunday from 4 to 8 p.m. and on Monday at the church from 10 a.m. until the time of the services.
Online condolences may be given at www.sonnenburgfamilyfh.com.
More from WiscNews