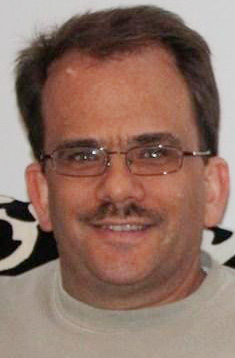 MARSHALL, Mich. - Thomas W. Rogers, 47, of Marshall, Mich., formerly of Waupun, died Wednesday, Oct. 19, 2011, at Oaklawn Hospital in Marshall, Mich.
Tom was born March 27, 1964, in Waterford, Mich., to Fane Thomas and Norene J. (Paepke) Rogers. Tom graduated from Waupun High School in 1982. He earned a bachelor's degree from University of Wisconsin. He worked for Cequent Performance Products in Tekonsha, Mich. for 14 years. In 2006, he was promoted to director of offshore project management and served there until his illness in 2011. Tom did a lot of traveling with his job which took him through Mexico, Asia, China, and the Philippines. He was a member of the Knights of Columbus, the Catholic Church, The Society of Automobile Engineers, and North American Marine Manufacturers Association. Tom also helped the department of transportation in setting standards for vehicle and trailer lights.
He loved all vehicles, including riding his Harley, taking a course in racing stock cars, and even riding his bicycle. Tom also enjoyed volunteering with the Calhoun County Relay for Life, and spending time helping at the Food Bank.
He is survived by his sister Kathy Johnson, and a nephew Alec Johnson, both of Richfield, WI. He is also survived by numerous aunts, uncles, cousins, and friends. Tom was preceded in death by his parents, a sister Jackie Rogers in 1992, and a brother-in-law Eric Johnson in 2007.
Graveside services will be held Friday, at 11 a.m. at Calvary Cemetery in Waupun with the Rev. Michael Wild officiating. Relatives and friends may call on the family on Friday at the Werner-Harmsen Funeral Home in Waupun from 10 a.m. until the time of service.
Werner-Harmsen Funeral Home of Waupun and staff are serving the family. On-line condolences may be directed to werner.harmsen@sbcglobal.net.
More from WiscNews