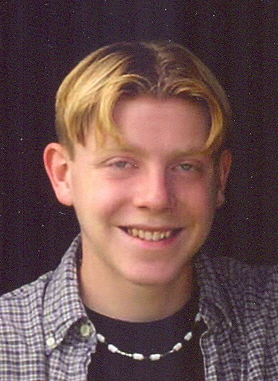 PORTAGE – Cody L. Weideman, 25, went to be with the Lord on Sunday, June 3, 2012.
Cody was born Jan. 31, 1987, in Beloit, the son of Janice Zuperku and Donald Weideman. Cody attended Shirland Elementary School prior to moving to Portage in 1995 with his family. He graduated from Portage High School in 2005. He was certified in computer repair with classes from P.C. Productivity in Madison. Cody loved life and touched the lives of all who knew him. He loved computers, fishing, animals, and being with his friends and family. He had the most wonderful, kind, and generous heart, and was loved by so many. He had the most wonderful smile.
He is survived by his parents, Don and Jan Weideman; his sister, Tara; his brother, Travis (Hannah Shutts) and their children, Autumn, Hunter and Brienna Weideman; uncles, aunts, cousins, other relatives and many friends. He was preceded in death by his paternal grandparents, Ed and Esther Weideman, his uncle Dennis Weideman, his maternal grandparents, Mary Ann Driscoll and Edward Zuperku, and his step grandfather, Cornelius Driscoll.
Funeral services will be held at 11 a.m. Thursday at St. John's Evangelical Lutheran Church in Portage, with the Rev. Dan Kelm officiating. Inurnment will be private. Visitation will be held from 4 to 7 p.m. Wednesday at Pflanz Mantey Mendrala Funeral Home in Portage, and from 10 a.m. until the time of the service Thursday at the church.
Memorials may be made to the Juvenile Diabetes Fund.
More from WiscNews