Jacob "Jake" Luke Wasserburger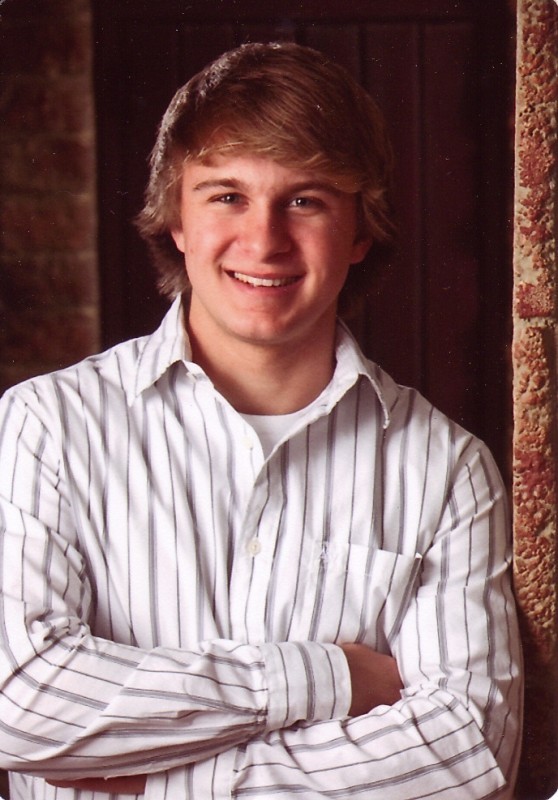 POYNETTE - Jacob "Jake" Luke Wasserburger, 19, of Poynette, died Sunday, Nov. 6, 2011, in the township of Lisbon.
Jake, the son of John and Karen Wasserburger, was born Feb. 3, 1992, in the city of Madison. He was baptized on May 10, 1992, and confirmed Feb. 22, 2009, at St. Thomas Catholic Church in Poynette. Joseph, the saint of "family," is Jake's patron saint. Jake attended Poynette elementary and high schools and graduated from Poynette High School in 2010. Jake was a sophomore at the University of Wisconsin-Milwaukee at the time of his death.
Jake was an exceptional young man and will be missed dearly. He had an unselfish heart and made many sacrifices for the good of his family and friends. Through his humility and generosity, Jake touched the lives of so many people. He was a kind neighbor, a caring big brother, and a loving son. Jake's strong Catholic values brought his soul close to God as witnessed by all who knew him.
Jake worked diligently during the summer at Poynette Auto Body in Poynette. He also worked as a part-time roofer.
Jake earned his private pilot's license at age 17. With an interest in an aviation career, Jake earned his multi-engine VFR rating and spent many hours flying with his father.
Along with his busy work schedule, Jake was an avid race car driver. At age 14, Jake began his racing career in the Bandits class at Columbus 151 Speedway, where he won the 2006 Rookie of the Year award. He progressed into the Sportsmans racing class at Columbus 151 Speedway and was named Rookie of the Year for the second time in 2008. In 2009, Jake's racing career culminated with a track championship in the Sportsmans class at 151 Speedway.
As an avid outdoorsman, Jake enjoyed fishing with his family at their cottage near Spooner. He especially enjoyed the annual deer hunting trips with his father, uncle and cousins. His fondness for animals was evident in the love he showed toward his first dog Cuda, a black lab, and his yellow lab, Buck.
Jake is survived by his parents, John and Karen Wasserburger of Poynette; his siblings, Kristi and Katie Wasserburger of Poynette; and his grandmother, Jan Wasserburger of Poynette. He was preceded in death by his grandparents, Frank Wasserburger, and Arthur and Loraine Drake.
Mass of Christian Burial will be at 11 a.m. Friday at St. Thomas the Apostle Catholic Church in Poynette, with Father Raymond Dischler presiding. Burial will follow in Hillside Cemetery. A visitation will be held from 4 to 8 p.m. Thursday at St. Thomas the Apostle Catholic Church, and from 10 to 11 a.m. Friday at the church.
In lieu of flowers, a memorial fund has been established in Jacob's name.
Pflanz Mantey Mendrala Funeral Home in Poynette is assisting the family.
More from WiscNews