Schools play key role for special needs students
Editor's note: This is the first in a four-part series examining the people, families and services working for those with differing abilities.
Few doubt the work that comes with raising a child. The sleepless nights, the constant life lessons and a struggle to figure out how there will be enough for everyone. For parents raising those with special needs, the work is greatly intensified.
Jeri Polacek can sympathize with parents. The Sauk City woman has two children in special education. Her son, Connor Meixelsperger, 9, has autism and needs assistance with socialization. Her daughter, Chloe Meixelsperger, 9, has two rare genetic disorders that cause seizures, requires a tube attached the stomach for direct feeding, and led to developmental delays. Chloe can't speak but uses a speech device to communicate.
Polacek, who serves as a parent liaison for the Sauk Prairie School District, credits teachers and staff for making a big difference in Chloe's life. Thanks to the district, Polacek's health insurance provider was persuaded to cover the cost of the speech machine. Special-needs materials can be costly and some insurance companies hesitate to foot the bill, Polacek said.
Thanks to the machine, Chloe can improve her language skills.
She also uses visual cues if she is uncertain of a word or phrase. Polacek said she can understand many words from an on-screen menu and can point to her desires. If she wants to watch a movie or play a game, she will find a toy or item representing the medium.
"I don't believe for one minute she is lacking in intelligence," Polacek said.
Chloe continues to impress and surprise every day and owes much of her advancement to the school district, Polacek said.
Her experience with Sauk Prairie has been excellent, but not all parents are so fortunate. Polacek said she's met many parents over the years who went into meetings "with boxing gloves on" to convince schools of their child's needs.
"You do have a voice and you are your own child's best advocate in a school district," she said.
Asking for help
Physical and developmental challenges affect even the simplest of tasks, and convincing others of a child's needs can prove difficult. Navigating support programs and completing government paperwork is often a daunting, confusing task.
Patricia Gumz understands the uncertainty, apprehension and intimidation that may accompany carrying for a child who requires extra help at home and in the classroom. As a social worker for the Reedsburg School District, she informs parents about everything from school programs to community counseling services.
She said she works with many different issues, and there is no slowdown in demand for her expertise.
Unfortunately, parents often don't think to ask for help. Gumz said it's human nature for adults to think they have to do it all, to figure it out on their own. But experts realize the situation and want to answer questions. No one should be afraid to speak up, she said.
"It's OK to need help," she said. "It's OK to not understand paperwork."
Today's parents have an asset in their local school districts, where educators say they are serving an ever important — and increasing — role in ensuring all children receive high-quality instruction and social time.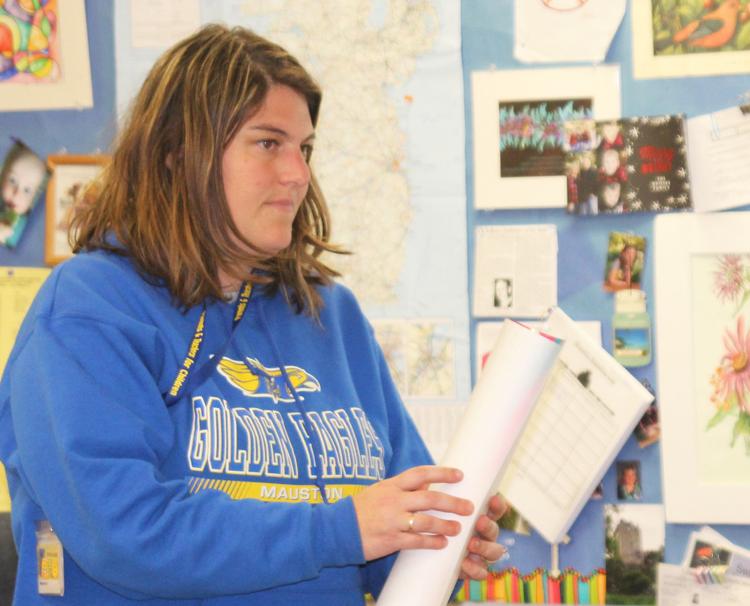 Keeping it together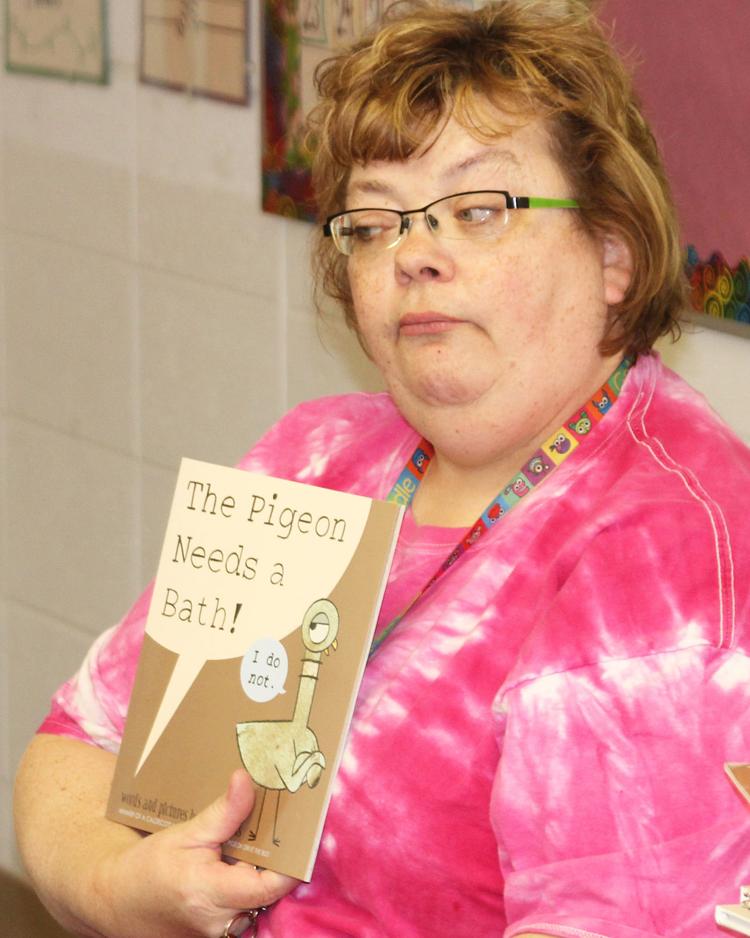 Special education once meant students would be pulled aside to spend their day in a designated room. The philosophy has changed and more schools try to keep special needs students in regular classrooms as much as possible.
This is the practice at the Reedsburg School District. Westside Elementary has space for activities, breaks and instruction, but it's meant to work in tandem with ordinary classroom instruction, said Paul Bierman, the school's principal.
The special education room has sensory toys, games, mats and blankets for children who need a breather during the day or just something to bring them comfort during a lesson. Sit/stand desks are also available anywhere for students who need to move during a lesson, added Julie Rundhaug, an early childhood special education teacher with the district.
Greater emphasis on individualized learning has benefited special-needs students. Rundhaug said teachers collaborate to ensure children are able to learn.
The Mauston School District also believes in integration, said Special Education Director Michele Yates-Wickus. She said children tend to learn more when they are with their peers so it helps to keep classes together.
More teachers are being trained in differentiated instruction, where children are taught the same concept through different avenues. Yates-Wickus said it's an effective way to teach students at various learning levels.
Navigating the current
Classroom instruction is only part of a school's role in serving children with special needs. In many districts, educators provide a bridge between school and home life. Thanks to their connections and experience, educators can help put parents in touch with those who may assist them.
Changing times have prompted schools to accept more responsibility, said Doug Yost, executive director of special education and pupil services with the Sauk Prairie School District. Many parents work long hours and may struggle finding services for their children. Schools can step in, which benefits both child and adult.
"It's very freeing to them," he said.
Community partners make a difference. The school district partners with the Cedarberry Inn to provide pool activities for special-needs children. Yost said the hotel allows the school to use its pool for swimming and recreation for children with physical disabilities. He said it's a healthy, rewarding opportunity for students.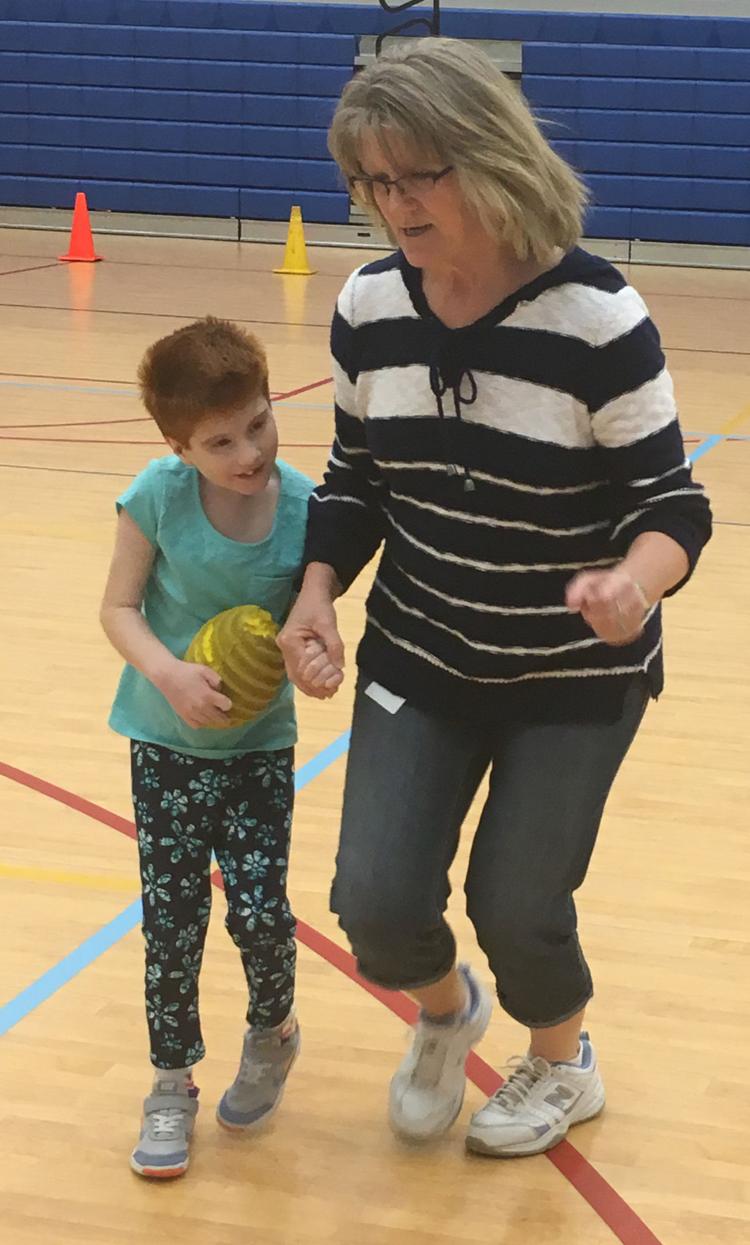 Summer slump
While many children lose some knowledge over summer break, for special-needs students, the autumn makeup time can be longer and more challenging.
Summer programming and extended school years have become a popular choice for schools and parents, Yost said. These options are especially effective for children with autism because the connection improves learning and social skills.
Most school districts in the region offers some kind of summer school, which may include classes to improve understanding of subjects or special activities, such as park visits and gardening, to promote healthy lifestyles.
Yost said summer school not only benefits special-needs students but any youth who many need more instruction time.
"We like to keep our kids busy during the summer because it helps them," he said.
Polacek said her children's teachers don't mind answering the phone, even if it's sunny and 85 degrees outside. Being able to come in during the summer or start a little earlier than the usual school year makes it easier for everyone.
Uniting the players
Sometimes it's a matter of making connections. Wisconsin Family Ties makes connections happen, said Hugh Davis, the group's executive director.
Last year, about 600 participants converged on Wisconsin Dells for the organization's Children Come First Conference, he said. The event will be held there again Nov. 13-14.
Davis said the gathering attracts parents, teachers, social workers, leaders, caregivers and anyone who has an interest in supporting those with emotional, behavioral or mental challenges. The goal is to inform, empower and inspire.
Wisconsin Family Ties is a statewide nonprofit dedicating to assisting families. Davis said parent peer specialists take calls, answer questions and research resources. Parents who need help may call the group at 800-422-7145.
The 30-year-old organization has "always seen a significant unmet need" in regard to disabilities and mental health, Davis said. Communities have made great strides in recent years.
"It's being recognized a bit more now, which is good," he said.
Mental illness woes
Mental illness can be a hindrance for children and it's earned a lot of discussion among educators in recent years.
Conditions such as severe anxiety, depression and attention-deficit disorder, to name a few, can be considered disabilities depending on how much they affect a person's life, according to the National Institute of Mental Health. Conversely, having an existing disability can lead to mental illness, notably depression, if a child or adult struggles with bullying, stress or negative feelings about their condition.
The problem isn't likely to go away anytime soon. Over the last five years, the Baraboo School District has noticed a dramatic increase in youth who have mental health struggles, said Dani Scott, director of student services.
More pediatricians are taking note of children's mental health and talking about it with parents. Diagnosis at a younger age doesn't necessarily lead to medication but it can help doctors, parents and teachers collaborate for the child's well-being now and in the future. Scott also attributes success to programs like Birth to 3, a federally mandated, early intervention effort that evaluates and supports disabled children and their families. Birth to 3 starts early in children's lives to make sure families have access to necessary education, materials and tools for a successful present and future.
Discussions about mental health have proved beneficial for all students, not just those with diagnosed conditions. Mindfulness is hot topic on a global scale. Scott said students are starting to learn about stress management at a younger age, and it's not unusual to hear about children using yoga, meditation or breathing techniques to stay centered.
But counting to 10 doesn't work for everyone, and schools are seeing more students who need professional assistance. This can be a real challenge for parents, especially in rural counties like Juneau, Sauk and Columbia. Districts aren't allowed to diagnose mental illness but they can put parents in touch with resources, Gumz said.
Numerous factors influence mental health among children. A disruptive home life, domestic violence, drug abuse and poverty are just a handful of the factors contributing to mental illness.
Grades 8 and 9 are particularly tough for children. Not only are those students dealing with the burdens of adolescence, they are also facing the end of middle school and start of high school, said Terry Gilman, school counselor for Grades 8-9 with the Portage Community School District.
Fledgling high schoolers deal with dating, friendships and new interests. It's also time to start thinking about future careers.
"There's breakups, there's drama," she said.
For children in rural communities, it can be tougher due to fewer resources and providers. Gilman, who's from the Chicago area, has noticed the difference between a small town and a large city.
The upside is high school is a clean slate. Children who struggled in elementary and middle school can change at the start of their high school career, she said. It can be a time of optimism and evolution.
Follow Heather Stanek on Twitter @HStanek1.