IN DEPTH: Aggressive flu season assails region
The flu bug hit the country hard this year.
Wisconsin Department of Health Services Influenza Surveillance Coordinator Thomas Haupt said the state has seen records break in the number of hospitalizations, patients who required intensive care admissions and those needing medical ventilation because of the flu virus. While no child deaths have been reported in the state this season, the national Centers for Disease Control and Prevention reported the flu virus has claimed the lives of 97 children around the United States.
"This flu season has definitely been severe," Haupt said.
On the local level, hospitals also reported high flu activity and high absences rates within school districts in Juneau, Sauk and Columbia counties. Dr. Michael Halberg, an emergency-room physician at St. Clare's in Baraboo, described the season as was one of the worst flu seasons he remembers.
"It just seems like everybody has it this year and that it's hanging on longer than it usually does," Halberg said.
However, the Wisconsin Department of Health Services reported Feb. 17 that flu activity had peaked in the state. Haupt said based on state outpatient clinic reports and laboratory reports, the season peaked in the first and second week of February in the Midwest. According to the CDC website, flu season typically ranges from October until February.
Despite the season peaking at its normal time in Wisconsin, flu activity is expected in the state through March.
"We are on a very slow decline. We are still at very high activity," Haupt said. "We're not out of the woods yet. It's still a very severe part of the year."
Still active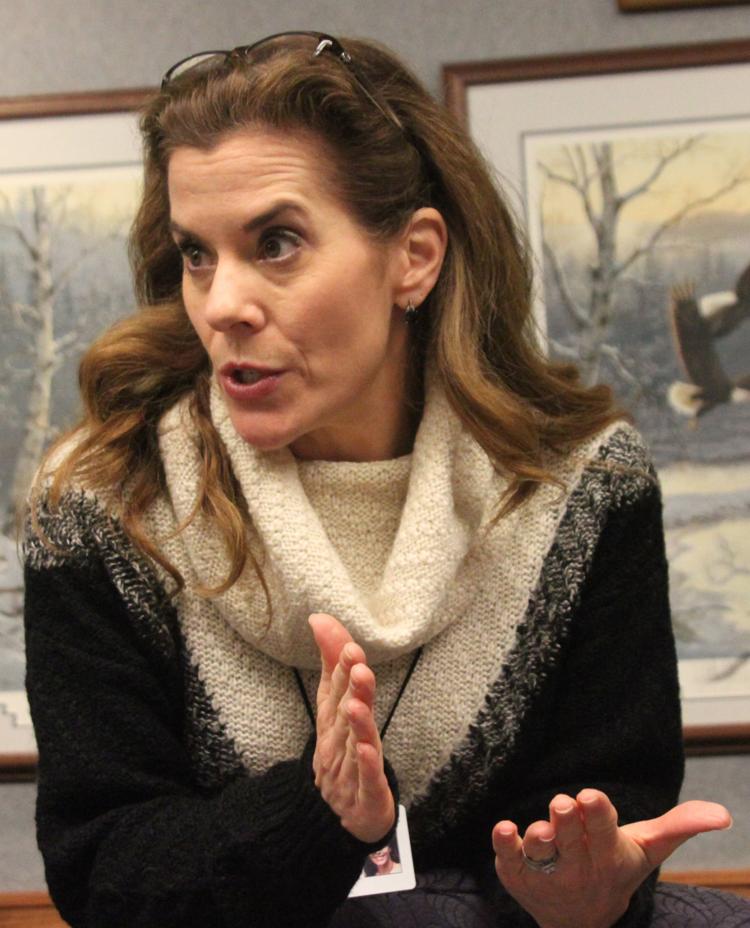 According to Haupt, there have been close to 5,500 hospitalizations for influenza in the state this season, but he expects that number to increase in March.
While cases of Influenza A have declined over the weeks, Haupt said there has been an increase in the levels of Influenza B being reported in Wisconsin, which he said is normal toward the end of flu season.
"We're going to see a weekly trend a little bit different in the coming weeks where I think (Influenza) B might tend to overtake that," Haupt said.
Sauk County Health Department Public Health Nurse Barb Walsh said there has seen an "upswing" in hospitalizations for influenza in Sauk County this season. In the 2016-17 season, 50 hospitalizations were reported due to influenza in the county. For the 2017-18 season the number was 63, with the first hospitalization in November. She said with the season slowing down they are starting to see a few cases of Influenza B, but are still seeing some cases of Influenza A.
Kathy Noe, director of infection control at Mile Bluff Medical Center in Mauston, said there were 80 confirmed cases of Influenza A and 37 of Influenza B in the 2016-17 season. For the 2017-18 season in the beginning for February, Noe said there were 160 cases of influenza A and 15 cases of influenza B at the medical center, nearly double the amount from last season.
Widespread activity
Schools, hospitals and nursing homes saw a large amount of flu activity this season. While there weren't any schools in the area closed due to flu activity, the absence rates among students and staff were high.
Wisconsin Dells School District Nurse Barbara Maley said most of the buildings had an increased absence rate of 2 percent in December and January due to influenza. She said Lake Delton Elementary School had a 7 to 8 percent increase in student absences related to influenza early in the year.
"That's a significant increase but it certainly isn't enough that public health (officials) would recommend we do anything differently, such as close the school," Maley said.
Sauk Prairie School District School Nurse Laura Cody said the high school saw a near 10 percent absence rate at the end of January and the beginning of February attributed to flu.
"In terms of focusing on that 10 percent, it was a brief moment we were at that but it has since gone down," Cody said. "It was maybe for a brief period of two or three days that we were a little bit higher."
Haupt said 450 long-term care centers throughout the state have had outbreaks so far this season — another state record broken this flu season. One was at the Reedsburg Area Senior Life Center that experienced an outbreak around the holidays for ten days. During that time, Reedsburg Area Senior Life Center Vice President of Senior Services Ryan Shear said 25 percent of the population at the facility came down with influenza. It was the first outbreak at the facility in four years.
He said during those ten days the facility implemented an "all inclusive program" to clear the virus out with emphasis on staff practicing proper hand washing, wearing protective equipment when taking care of sick patients and encouraging visitors who are sick not to visit. They also prevented sick residents from coming into contact with those who are healthy.
"When people show up with symptoms we ask them to do their best to be hygienic and to stay away from other residents that are healthy until their symptoms have passed and monitoring and educating visitors when they are coming and going," Shear said.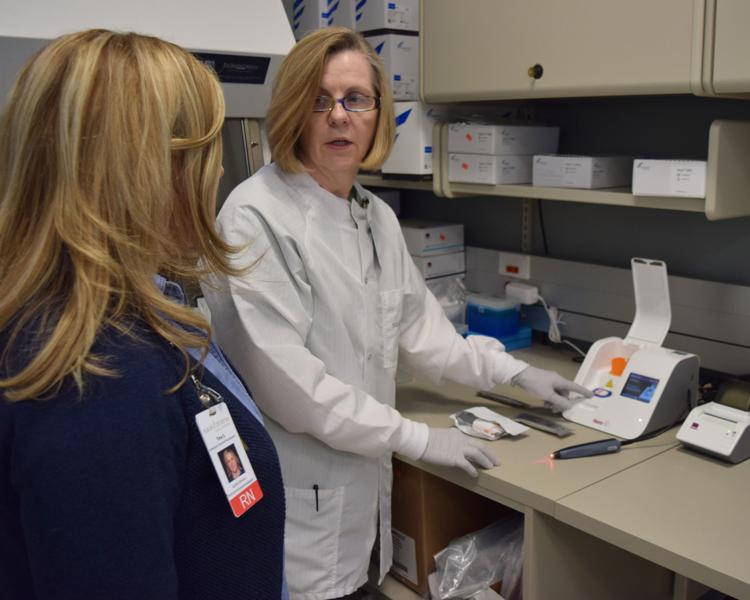 Symptoms
Influenza A is made up sub types including H3N2, H1N1 and is mainly the predominant virus during flu season. Influenza B is made up of different strains and is present more toward the end of the season and isn't seen as much as Influenza A. Haupt said Influenza B and H1N1 tend to affect the younger population, while Influenza A and H3N2 primarily affects those 65 and older.
"With Influenza B (symptoms) are usually not as severe unless you are immunocompromised or very young or very old," Haupt said. "We do know for a fact that the H3(N2) virus tends to be a more powerful virus and cause more problems especially with older populations."
Symptoms range from headaches, body aches, high fever, fatigue, sore throat and cough.
"It just saps people's energy," said Dr. Bobby Redwood, emergency physician and preventative medicine physician at Divine Savior Healthcare in Portage.
Even though she received the influenza vaccine, Carla Mercer, vice president of marketing and customer experience at Reedsburg Area Medical Center, came down with the flu in late January. She said symptoms started with a headache and she woke up the next morning "shivering cold" and body aches. She said any type of movement, from walking to laying down to sitting, was a chore.
"It hurt to hold my phone and try to do emails," she said. "Just holding my arms up hurt."
She said she had other symptoms like fatigue, fever and a sore throat that she said "felt on fire" and she had to take remedies to soothe it before she could even think about swallowing anything, even water. She also felt lightheaded at times due to dehydration and tried to avoid that by drinking chicken broth and electrolyte drinks. She was sick four days before she returned to work.
One of the reasons flu activity increases during the winter months is because of increased time indoors during that time frame, especially with the holiday season. However, there has also been a stronger strain attributed to the influenza A virus, which has made the flu vaccine less effective this season.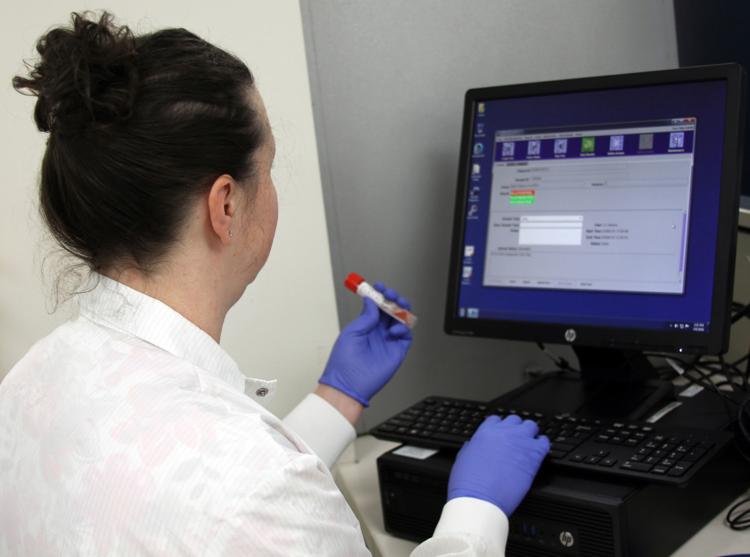 Effectiveness of vaccine
According to the CDC website, the influenza vaccine is about 36 percent effective this season. Studies from the CDC showed the vaccine was 40 percent effective during the 2016-17 season and 48 percent effective during the 2015-16 flu season.
In early February, Tina Scallon, infection control nurse at Sauk Prairie Health Care, said there were a total of 14 hospitalized patients with influenza, with the first hospitalization starting in December. She said of the 14 people admitted in that time frame, less than half had been vaccinated.
Haupt said the vaccine rate in the state was lower this year. He said about 33 percent of people in the state received the flu vaccine — down 2 percent from last season.
Medical experts still recommend getting vaccinated as one of the best ways to prevent getting the flu or to provide some protection against the virus. The CDC's website says anyone who is 6 months or older should get a flu vaccination.
"What makes you sick is the amount of virus in your blood stream," Redwood said. "The more virus you have in your blood, the more your immune system is going to have to kick into high gear to fight it off."
Infection Control Physician Advisor for Reedsburg Area Medical Center Physicians Group Dr. Mary Beth Shear said because the influenza virus changes from year to year it can be a challenge to make a vaccine.
"It's not like the measles virus where it's the same all the time and you make a vaccine against it where these have the ability to transform themselves and become resistant," Shear said. "So some of the times we get more of a difficult flu season like we are having this year and other years it's milder and it depends on what strain goes around."
According to the U.S. Food and Drug Administration, work is being done to make components of the flu vaccine for the 2018-2019 flu season.
"Hopefully it is a good match, but it's the best guess at this particular point as to what is going to be happening in the 2018-2019 influenza season," Haupt said.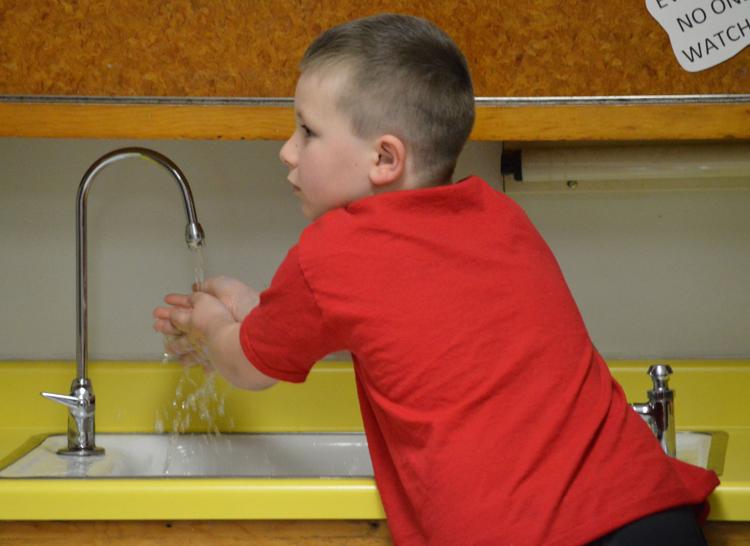 Other preventative measures
It isn't just the vaccine that can help prevent the spread of the flu. Juneau County Public Health Nurse Tina Sullivan said proper hand washing is the "single most effective way" to prevent the spread of influenza.
There's also using the "vampire method" of coughing or sneezing into one's sleeve rather than using hands. Sullivan said if one does come down with the flu to drink lots of fluids and rest. She said within seven to 10 days people normally feel better.
"You want to be home at least 24 hours after your fever is gone and that's without the use of fever reducing medications," Sullivan said.
Through her own personal experience, Mercer said even after flu season people need to practice diligence with proper hygiene.
"Everything that they say you should do, you truly should do," Mercer said.
Contact Erica Dynes at 608-393-5346 or on Twitter @EDynes_CapNews.