Teachers learn about education in China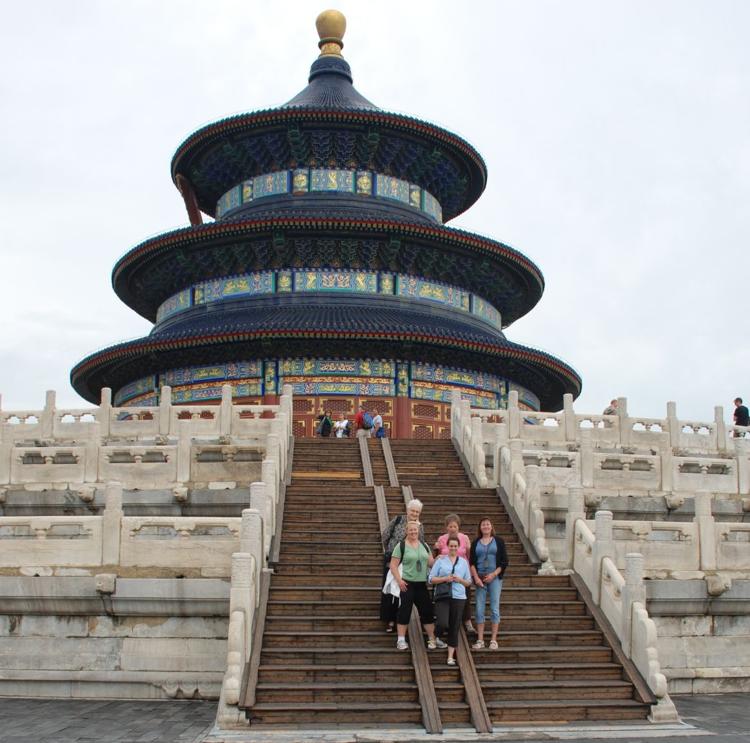 Did you know in China there are no disciplinary problems in schools?
That's one of the things Kathie Thompson said she learned on her trip with four other Merrimac Community Charter School teachers to the burgeoning world power this summer.
Jamie Christianson, Jenna McCann, Ann Parker, Trudi Mullen and Thompson toured China for two weeks this summer as part of an educational trip offered by the Wisconsin Green Charter School Association.
During a tour of an elementary school Thompsons said they asked the administrator about behavioral problems. The translator posed the question a couple times to the administrator before he comprehended it, and then he just laughed, said Thompson.
"He said that doesn't exist here," said Thompson, who teaches fourth and fifth grade at Merrimac. "We don't have discipline problems in our school here. That's a cultural thing."
"The children are very well behaved, and it is expected that hey will do their very best all the time," said McCann, who teaches music, second and third grade.
McCann said she signed up for the trip after reading about it on the Internet and pitched it to her coworkers, who all were enticed by the affordable price.
"My goal in going to China was I want to be able to teach it as authentically as possible," McCann said.
The group visited Beijing, Shanghai and Xi'on.
McCann said she was impressed by the school system that segments the students based on ability. For instance, she said special needs kids are sent to their own schools, a policy she didn't agree with.
"Their school system is working for their society, but I'm sure if we tried to do it in America it wouldn't work," McCann said. "We have all of the different laws for the rights of people with disabilities and special needs. It's just a totally different way of thinking."
She said the students are tested regularly with the most important test taking place before high school.
"It's so serious they have ambulances outside the testing facility because some kids crack under the pressure," McCann said. "It determines their whole life."
What most impressed Thompson, she said, was the landscaping of the cities.
"It was incredibly beautiful," Thompson said. "We were in three major cities, and they were the greenest places I'd ever seen."
McCann said she came back unafraid of China because everyone the group met was kind and there was almost no crime.
"The Chinese people feel they are world leaders, that their country is the best, that they are No. 1," McCann said. "Everything they have is the biggest, the longest, the oldest, the fastest."
She said they were proud, but not in an aggressive or boastful way. McCann said she plans to implement some of the meditative exercises she saw people doing every day in China into her classroom. She also brought back some Chinese instruments.
"When we do cultural studies, now I have some authentic sounds," McCann said.
More from WiscNews