Educators getting crunched
For Jenny Sorom Hynek, teaching was a calling. She got into education because she loves kids and likes the work. Despite all the changes and responsibilities added to her profession over the past several decades, the Reedsburg School District second-grade teacher said she would choose it all over again.
Continuing in her chosen profession has required small sacrifices in her routine and in the lessons of many other educators over the years, as increases in state mandates and assessments have assumed more control of the classroom.
"More things are being tested at a high-stakes level," Sorom Hynek said. "The focus has shifted to how can I teach this to ensure students do well on a test? There are more curricular things educators are responsible for. And there's so much assessment, it sometimes takes the joy out of the art and craft of teaching."
Sorom Hynek brings a unique perspective to the job. While she teaches in a Reedsburg elementary school, she also serves on the school board of neighboring Hillsboro School District. She said there is no state-mandated assessment at the second-grade level where she teaches, but many of her colleagues have told her they feel the pressure to succeed.
"We now know more about education and best practices, and what teaching strategies are most effective," the 24-year educator said. "I feel I didn't have this knowledge when I first started teaching. But now that we know that, I feel we'd be remiss if we didn't use those strategies."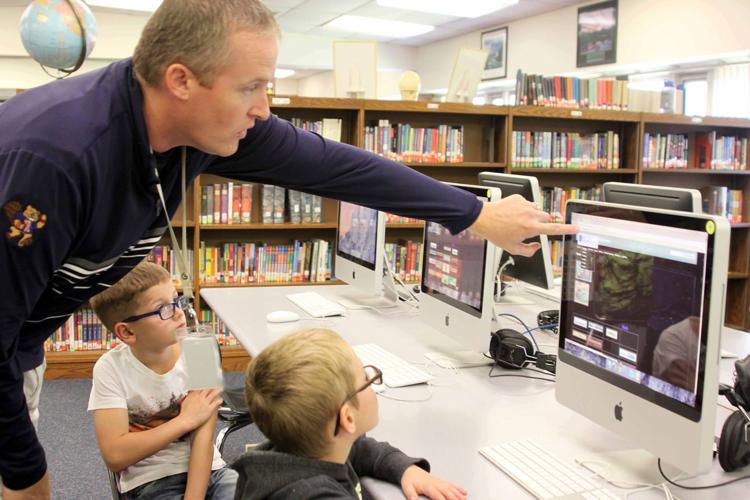 While she's encouraged by the use of research to support education strategies, Sorom Hynek said assessment times put a lot of pressure on educators.
"The pace is much more rigorous," she said. "It's not necessarily bad, but they are little kids. At least the ones I work with."
'Raise our kids'
Jamie Vollmer, author of "The Increasing Burden on America's Schools," said the general perception of American education is grim.
"What you will typically hear is that if schools would just teach the basics, everything would be OK," Vollmer said. "Most of the talk usually results in a negative feeling about public education in America."
Vollmer said after attending a round-table discussion three decades ago among business leaders and educators, his perspective began to change.
He learned there have been many additions to school curriculum over the years, with state mandates one of the leading causes of those increases.
"All of these things have been added and yet we haven't added a minute to the school calendar in more than 80 years," Vollmer said. "If you are going to add, a lot of things are going to get short-changed."
Vollmer established a timeline for directives added to the U.S. curriculum since 1900 and the list is long.
"People need to see what they – through their elected officials – mandate their schools to do," Vollmer said. "You have people saying, 'Just teach them the basics, it's not a hard job,' but if you look at the list, it's abundantly clear those mandates are not 'teach our children,' it's 'raise our kids.'"
External demands
Nick Karls, director of teaching and learning for the Baraboo School District, said many demands placed on teachers come from outside school walls.
"There are heavy expectations on schools," Karls said. "I can honestly say it's been a constant conversation since I've been in this profession."
At the moment, there is a heavy emphasis on academic achievement, Karls said.
"We are in a time of having a laser-like focus on closing the achievement gap between students of different groups," he said. "From my perspective, it's good for us to be doing that. We are definitely looking closely at the science of teaching."
For Reedsburg elementary teacher Sorom Hynek, the focus might be too tight on testing.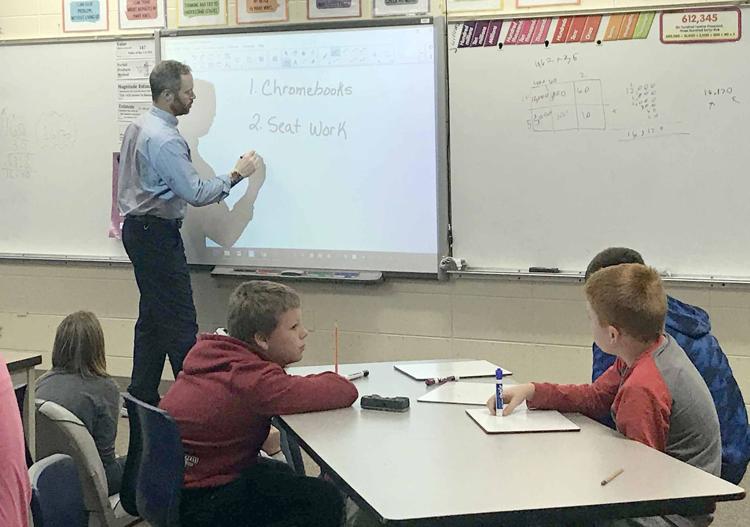 She said her colleagues spend countless hours preparing students for the format of assessments instead of learning course materials.
"It's a lot of time to prepare for a one-day assessment," Sorom Hynek said. "And the results get reported in the media — and my colleagues worry about that."
She said many in the community who view the results may not realize the data is derived from a single exam.
"They don't realize it's not a representation of the whole kid," Sorom Hynek said.
"It's one hour out of one day out of an entire school year. I think we have to start looking at the whole child."
She said in order to accomplish this, everything the student is doing must be looked at. "I think there should be more emphasis on student growth; where they start and where they end."
Personal experience
Charles Poches, superintendent of the Portage School District, said public schools are unlike any other enterprise in that everyone has a perception of education based on their own experience with it. He said decades of additions and changes to the public education system, from art and music requirements, school lunch program guidelines, media literacy, personal finance and anti-bullying measures all are significant, but each requires more training hours for teachers.
"We are having to learn how to train teachers differently now than we did in the past," Poches said. "With the addition of these requirements, we have to look at how much we are asking of public education."
While society is asking more of its educators in the classroom, students are facing greater challenges outside it.
"There are certainly more things we have to do in order for our students to be ready to learn," Sorom Hynek said. "There are drug and alcohol issues with parents, in some cases homelessness or poverty. With that, they come into the classroom needing more of their basic needs and mental health needs met."
Some districts have placed a greater emphasis on wellness and balance among both students and educators.
Kelly Petrowski, principal at Tower Rock Elementary School in Prairie du Sac, noticed more teachers were reporting feeling burned out and stressed.
"Our student population can bring chronic trauma based on the level of poverty our students are coming from," Petrowski said. "With that comes big responsibility and sometimes a tough load for staff to shoulder."
Overall wellness
To help reduce growing stress levels in the classroom, leaders at Tower Rock began implementing ways to help support students and help staff cope.
"We need to make sure we are at 100 percent so we can be fully present for our students, some whom fully rely on this place for food, shelter, safety and a place for routines, structure and care," Petrowski said.
Wellness and overall balance is now a big focus for the staff. During the first half-hour of their professional development time, teachers are encouraged to take a walk, do yoga, use art exploration, meditate – whatever will help them achieve balance. The district also brings in a variety of guest speakers on similar topics, in addition to professional learning time.
Petrowski said the goal is to measure growth in a student's emotional stability.
"It's about giving them the tools they need to handle and understand emotions for themselves and peacefully deal with classmates," Petrowski said. "Because until they are cared for, no true, meaningful learning can take place if they are in fight or flight mode."
Rebbekah Kaukl, a school counselor for the Sauk Prairie School District, said there's a growing nationwide trend of students who are unable to keep their emotions in check while at school.
"We are managing more difficult emotions, unexpected behaviors or reactions from students," Kaukl said. "So we are working more directly with teaching emotional regulation."
Sensory needs
Teachers say they have seen a change in the sensory needs of students.
Teachers have adjusted by developing stress reduction techniques.
If a student is feeling anxious, for example, Petrowski said a piece of chewing gum or a calming corner of a classroom might be offered as help.
"Maybe we take a short walk outside," Kaukl said. "Or throw some wall balls. Our goal is to get the student back into the classroom and to being productive. Most do come back in a much better place and ready to learn."
Kaukl said stress and burnout among educators is also becoming more commonplace.
"Nationwide we are hearing this as a trend; the term burnout," Kaukl said. "In observing our staff, we've seen what we call compassion fatigue. It's the idea that when caring for others, especially certain populations, it's hard for teachers not to take that on themselves or leave it behind after school. Not a single teacher in school turns that off at the end of the day."
Mauston School District Superintendent Christine Weymouth said education has evolved to better address students' psychological needs.
"Schools are often mirrored by what society's expectations are," she said. "We need to be responsive to the families that are here."
For example, "brain breaks" for students have become more popular in the past decade.
"We now know that if a child gets up and physically moves, they become more attentive and engaged when it's time to sit and learn again," Weymouth said. "That's not something we did 10 years ago. That's just one example of something that's changed because we've learned it enriches."
Tech invasion
Education, like many enterprises, also has been heavily impacted by the digital revolution. The integration of technology in the classroom has become an expectation for any modern educational institution.
Nick Jacobe, director of technology for the Wisconsin Dells School District, said teachers have had to adjust.
"It's definitely more interactive now between the teacher and student," Jacobe said. "Instead of having a student sit back in a chair and listen, they are now given Chromebooks to collaborate with their teachers and even other students, where we weren't able to do that before."
Jacobe said while younger teachers and recent college graduates are more likely to bring computer skills with them to the job, districts are sending seasoned teachers for professional development to learn ways they can leverage technology with their students.
"Teachers have to be able to teach kids the technology they are going to have to use later on after school," Jacobe said.
With so much information available at a child's fingertips, technology has altered how teachers interact with students.
"It's now about how to teach students to do research and find information and what to do with it," Jacobe said. "They are teaching kids to find things differently. Instead of checking out a book or using a card catalog, they are adapting to be more inclusive of the technology they have."
Teacher collaboration
Another thing districts have learned over the years is teachers perform better when they can learn from and collaborate with their peers. "One thing we didn't do 20 years ago, we didn't provide time for professional development so teachers can plan and reflect together," Weymouth said.
Carol Patterson, a teacher at Tower Rock Elementary School in Prairie du Sac, said the days of teaching in solidarity have begun.
"It's no longer where you shut your classroom door and teach in isolation," Patterson said. "It's about sharing ownership of the classroom between teachers and students while individually understanding how students best learn."
Linda Oleinik, director of teaching and learning for the Mauston School District said the change has "enriched the learning community."
"It used to be you pretty much didn't talk to your colleagues about what's going on in your classroom," she said. "Now teachers talk to one another about their students and how they are responding to learning. Having collaboration time has been really beneficial for them."
While teachers are working together now more than ever, they also say they are working to remain focused on the students.
"We have to stay focused on our goals and make them simple and clear," Weymouth said. "We are constantly fending off outside influences."
Act 10
One of the most significant recent changes in Wisconsin's education system came with the passage of Act 10 in 2011. The law caused an enormous uproar in public education when it removed the ability of public workers unions to collectively bargain. In essence, educators no longer can negotiate things like wages and benefits such as health care and time off as a group.
It also mandated caps on school spending. While good for taxpayers, it's been a challenge for school districts to keep quality teachers through salary increases and better benefits. Some educators have become nomadic in seeking out higher-paying districts. This has resulted in turnover, vacancies and staff shortages around the state.
"The post Act 10 fallout of less teachers going into education, that's true," Weymouth said. "But that's always been a problem in a district like ours. We are 45 minutes away from any major city, so we've always struggled with getting people to move here."
Weymouth said attracting and retaining quality teachers is an issue for all schools.
"It's always in front of us," she said. "So we have to create a learning environment where teachers feel they have a voice and can make a difference or feel worthy. And we're working on that. We're making headway."
Local control
Educator and school board member Sorom Hynek said Act 10 remains a divisive issue even six years later. She also said the cuts made at the time to school funding haven't been recouped.
"I know local control was a big push for Act 10 but I feel we aren't back to where we were before that in terms of the amount of money spent per pupil," Sorom Hynek said. "I think we're getting closer. And I think we have had to be more creative in how we compensate."
Weymouth said Act 10 has offered administrators more flexibility when approaching teacher compensation.
"I think from a district administrator's perspective, it has permitted us in some ways to be more creative and innovative in paying teachers," Weymouth said. "Because it isn't tied to a certain pay structure anymore, there are choices in payment for teachers."
On the opposite side of the spectrum from local control, author Vollmer argues the global education race has put new kinds of pressure on educational institutions.
Vollmer said the 1980s mentality of global education has politicians continuing to push U.S. schools to be as good – or better – than their counterparts around the world.
"I don't want the U.S. to be like any other country," Vollmer said. "Having said that, I don't mind seeing what other countries are doing. But we have this list of responsibilities we willy-nilly dumped on our public schools and the mentality of 'Let's just let the schools do it, then complain because kids don't get high enough SAT scores."
Vollmer said schools are called upon to provide services such as nursing, social work, counselors and more, all while teaching a child how to read and write.
"Our job has shifted; it's changed," Mauston's Oleinik said. "We realize students 30 years ago didn't need to be prepared to go into education beyond high school, but most students today will need that. We have to prepare students differently to fit what society needs. And that requires us as educators to know more."
Follow Autumn Luedke on Twitter @Apwriter1 or contact at (608) 393-5777