Celebrate summer around the state by catching one — or several — of the many seasonal events that make Wisconsin special.
Music
Summerfest: Hundreds of acts perform over the 11-day music festival, June 24 to July 5 (off June 29) at Milwaukee's Henry W. Maier Festival Park along the Lake Michigan shore. Stevie Wonder, Keith Urban, Florida Georgia Line and Neil Young are among the big-name Marcus Amphitheater performers, while Sheryl Crow, Buddy Guy, Bastille, Martina McBride, SmashMouth and Kenny Wayne Shepherd headline on the festival's dozen free stages. Tickets range from $12 on weekdays to $80 for an 11-day Power Pass; summerfest.com.
Country music: Choose from several major festivals devoted to the genre, each drawing a bevy of A-list stars. Events include: Country USA, June 23-27 in Oshkosh, countryusaoshkosh.com; Country Fest, June 25-28 in Cadott, countryfest.com; Country Jam, July 23-25 in Eau Claire, countryjamwi.com; Country Thunder, July 23-26 in Twin Lakes, wisconsin.countrythunder.com; and Country on the River, Aug. 6-8 in Prairie du Chien, countryontheriverwisconsin.com. Tickets prices vary; check websites for details.
Eaux Claires: The Blind Boys of Alabama, Indigo Girls and Grammy-winning band Bon Iver are scheduled to perform at this new two-day performing arts festival, July 17-18 in Eau Claire. The event, organized by Bon Iver founder and Eau Claire native Justin Vernon, includes live music, performance and visual art, food and more. Cost is $135 for a two-day general admission pass; eauxclaires.com.
Peninsula Music Festival: Musicians from the nation's top orchestras join for a month of summer performances in Door County. The Peninsula Music Festival Orchestra plays concerts at the Door Community Auditorium in Fish Creek, Aug. 4-22. Tickets are $10-$60; musicfestival.com.
Midsummer's Music Festival: Also in Door County, the Midsummer's Music Festival features chamber music performed by professional musicians in intimate venues such as churches, galleries and private homes. The season runs June 12 to Sept. 15, and ticket prices vary by venue; midsummersmusic.com.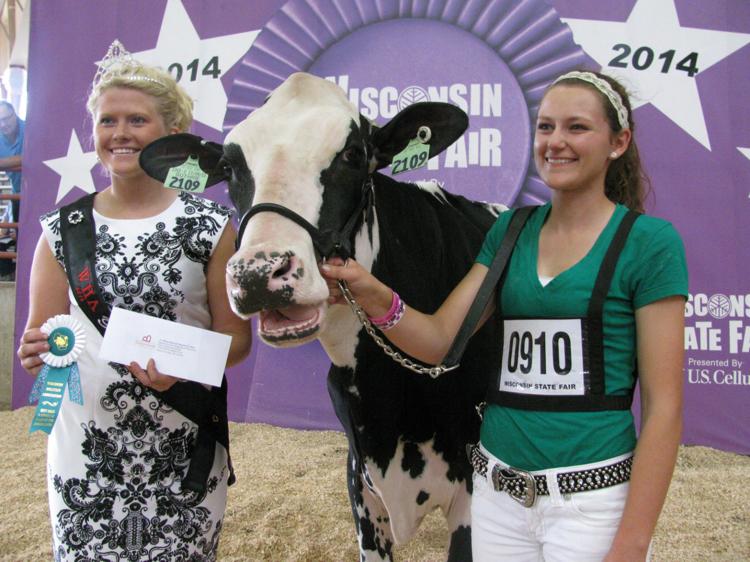 Fairs and festivals
Wisconsin State Fair: Cows, carnival rides, cream puffs — that pretty much sums up the annual celebration of food, agriculture and general good times. This year's event runs Aug. 6-16 at State Fair Park in West Allis; wistatefair.com.
Brats and burgers: Sheboygan fetes that favorite sausage with Brat Days, July 30-Aug. 1. Expect all the usual festival fun and, they say, plenty of "brat-tastic" foods; brat-days.com. Meanwhile, not to be overshadowed is the humble hamburger, born (according to legend) in Seymour in 1885. "The home of the hamburger" celebrates its creation with Seymour Burger Fest, Aug. 7-9; homeofthehamburger.org.
Milwaukee ethnic festivals: Here's a look at the main events that pay homage to heritage in Wisconsin's largest and most diverse city (at Summerfest grounds, except where noted): Polish Fest, June 12-14, polishfest.org; Greek Fest, June 19-21 at State Fair Park; Bastille Days (French festival), July 9-12 at Cathedral Square Park, easttown.com; Festa Italiana, July 17-19, festaitaliana.com; German Fest, July 24-26, germanfest.com; African World Festival, Aug. 1, awfmke.com; Irish Fest, Aug. 13-16, irishfest.com; Mexican Fiesta, Aug. 21-23, mexicanfiesta.org.
Strawberry Festival: Cedarburg's free family-friendly event, June 27-28 in the city's historic district, is in its 30th year; cedarburgfestival.org.
Riverfest: La Crosse is among the leaders when it comes to celebrating Independence Day with its annual Riverfest, July 1-4 along the Mississippi River. Admission buttons are $7 in advance and $10 at the gate; riverfestlacrosse.com.
Wild West Days: Take a trip back to the 1800s at this Aug. 14-16 festival in Viroqua, featuring Old West re-enactors, rodeo competitions, stage coach rides and more. Admission is $3 for adults and $2 for children; thewildwestdays.com.
Venetian Festival: Picturesque Lake Geneva welcomes a craft fair, carnival, water ski show, live music, food and more as part of the 53rd annual Venetian Festival on the lake, Aug. 19-23. The highlight is the lighted boat parade followed by fireworks on the final night; venetianfest.com.
Cow Chip Throw and Festival: Wrap up the summer festival season with an only-in-Wisconsin experience, the State Cow Chip Throw, Sept. 4-5 in Prairie du Sac. It's just what the name implies — a cow-chip throwing competition, plus a Tournament of Chips Parade, Cow Chip Classic Run & Walk and all the usual festival fanfare; wiscowchip.com.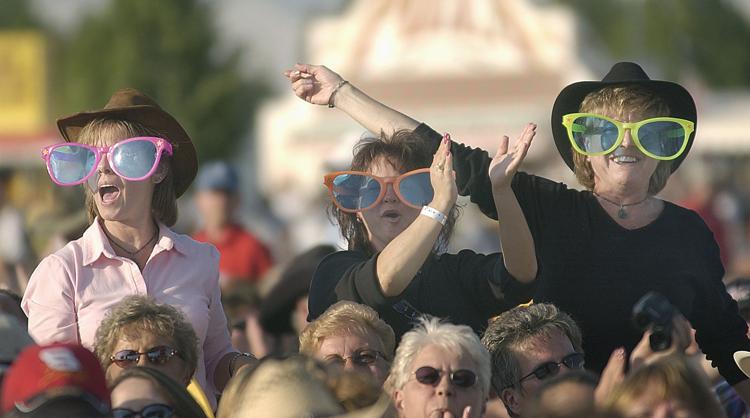 A nod to history
War of 1812: Villa Louis historic site in Prairie du Chien hosts its annual re-enactment of the War of 1812, July 18-19, 10 a.m. to 5 p.m. each day. There's a historic encampment, site tours and re-creations of the only War of 1812 battle fought in Wisconsin (July 17, 1814). Site admission is $10 for adults, $5 for ages 5-17 and free for 4 and younger; villalouis.wisconsinhistory.org. Also in Prairie du Chien, June 18-21, the free Prairie Villa Rendezvous on St. Feriole Island re-creates an 1840s fur-trading camp; prairieduchien.org.
Circus fun: The Baraboo Big Top Parade & Circus Celebration honors the city's circus heritage, July 25-26, with special events at Baraboo's Circus World attraction and beyond; bigtopparade.com and circusworldbaraboo.org.
Old World Wisconsin: The state historic site in Eagle is a great place to experience what life was like in the 1800s, and special events add to the atmosphere all summer. Included on the schedule are: Historic Base Ball Matches, 1:30 p.m. on June 6, July 11, Aug. 1 and Sept. 12; Independence Day Celebration, July 3-5; "The World of Little House," a seven-week series of activities celebrating Laura Ingalls Wilder, June 15-July 31; and "Gone for a Soldier: Civil War Camp and Soldier Experience," Sept. 5-6; oldworldwisconsin.wisconsinhistory.org. For events at other state historical sites, see wisconsinhistory.org.
Laura Days: Speaking of Laura Ingalls Wilder, the frontier author's birthplace of Pepin celebrates its annual Laura Days, Sept. 12-13, with fiddle-playing, historic activities and the popular Laura Contest for girls; lauradays.org.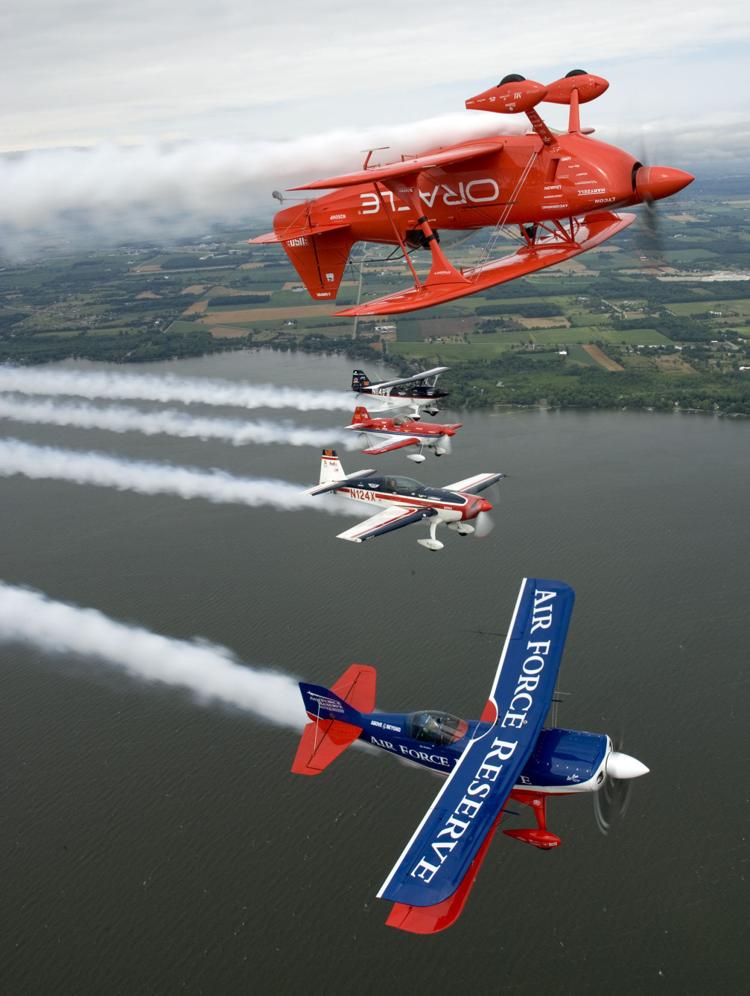 National appeal
Time for Thomas: The National Railroad Museum in Green Bay hosts its annual "Day Out with Thomas" event, June 17-21, welcoming children and families to take a ride with the beloved Thomas the Tank Engine. There also are games, crafts, live entertainment and more. Tickets are $18 for ages 2 and up; nationalrrmuseum.org.
EAA AirVenture: The Experimental Aircraft Association's annual event, July 20-26 in Oshkosh, draws thousands of aviation enthusiasts for workshops, exhibits, live entertainment, daily air shows and aircraft in every shape and size. Adult tickets are $43 daily, with discounts for Sunday tickets, two-day passes, children, military and EAA members (prices increase after June 14); eaa.org.
Lumberjack World Championships: Competitors come from around the world for this July 23-25 event in Hayward. Hot saw, log rolling, boom run and axe throw are among the events. Single-day tickets range from $16-$24, with multiple-day and family discounts available; lumberjackworldchampionships.com.
PGA Championship: The eyes of the golf world will be on Wisconsin in August when one of professional golf's four major tournaments is held at the Whistling Straits course near Sheboygan, Aug. 10-16 (including practice rounds Monday through Wednesday). Grounds tickets range from $30-$95, depending on day; pga.com/pgachampionship.
Best picks of Wisconsin summertime events