Coping with autism more of a stretch in rural areas
Editor's note: This is the fourth in a four-part series examining the people, families and services working for those with differing abilities.
If necessity is the mother of invention, the necessities that come with raising a child with autism spectrum disorder (ASD) are the mother, the father and probably even the grandparents of invention.
Raising a child on the autism spectrum ranks among the most significant challenges any parent can face, from the instant the disorder is first detected onward through every step of the child's life.
Autism spectrum disorder is defined by Mayo Clinic as "a serious neurodevelopmental disorder that impairs a child's ability to communicate and interact with others. It also includes restricted repetitive behaviors, interests and activities. These issues cause significant impairment in social, occupational and other areas of functioning."
The most recent analysis from the Center for Disease Control and Prevention indicates that one in 68 children has autism spectrum disorder.
Problems finding treatment can be especially acute in predominantly rural areas like Adams, Columbia, Juneau, Marquette and Sauk Counties.
The farther a family lives from Wisconsin's higher population centers, fewer local resources are available for helping contend with a child's ASD and the many demands the condition may present.
The challenges for the parents of children either newly diagnosed with ASD at an early age, or proceeding through the various stages of childhood and early adulthood development, are confirmed both by the region's parents and the educators.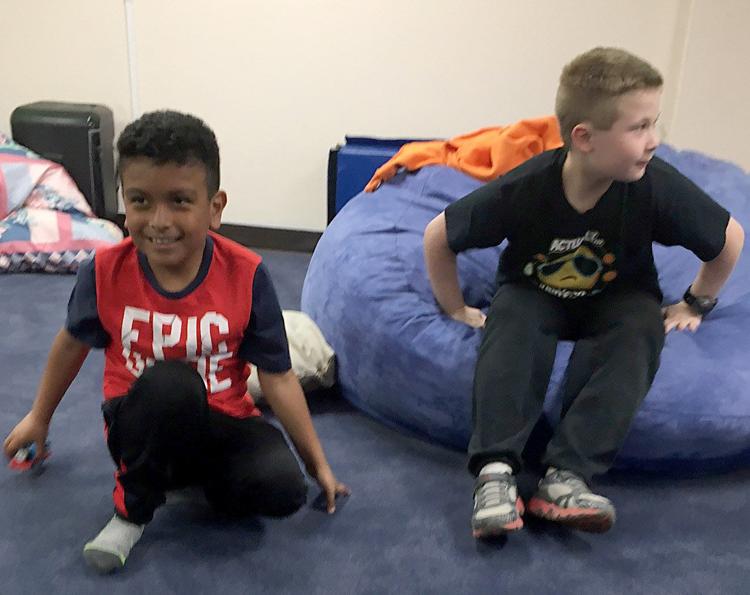 The rural challenge
"If a child in a rural area is on the autism spectrum, and there is no other child within a 60-mile radius, it is very costly to serve that single child," said Vivian Hazel, a licensed professional counselor in the field of autism treatment for the Treffert Center in Fond du Lac and a charter member of the Wisconsin Governor's Council on Autism. "It's always been a challenge, but it's getting worse because of the way the funding streams are defined — if there is no money paying for services, how can families get help?"
Parents have seen these problems when seeking help.
"There's a lot in a rural area we don't have or don't have access to," said Kelly Malecki, an Adams County mother whose 9-year-old son Stevie was diagnosed as being on the autism spectrum when he was 4. "Any diagnostics are an hour and a half to two hours away."
For the parents of a child with ASD, addressing these issues can require every parental tool in the book.
"It is really hard to ask for help, and then when you are looking for help, it is extremely limited," said Malecki, whose location in Adams puts her equidistant away from Madison, Fond du Lac, La Crosse and Marshfield. "I was told by two insurance companies to move, and I asked them, 'Can you guarantee me a job?'"
It can be a constant battle to live where a parent has proper income, but also proper treatment for their child.
"There aren't resources in those (more rural) areas, and that's when I have to refer people to come back to Madison," said Mary Fruits, executive director of the Madison-based Autism Society of South Central Wisconsin, whose service area includes Columbia and Sauk counties. "I feel bad because I know that's a drive, I know they're on a limited budget."
Fruits, herself the mother of a child on the autism spectrum, also knows that resources simply do not exist.
"I know they're looking for resources I don't have, and I have to refer them back to their counties," she said.
Facing this resource gap, some parents of children with ASD in rural areas have taken matters into their own hands — and succeeded. Those parents include Malecki and, in next-door Juneau County, Julie Bolton.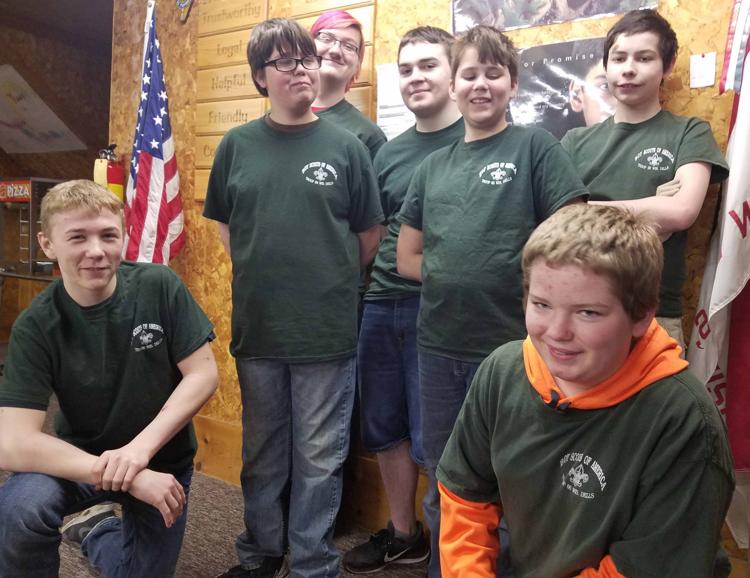 Finding solutions
Working with the North Star Adult Day Care Center in Adams, Malecki helped to create a sensory room to help children with ASD as well as their parents, at the center's facility at 165 Main Street.  
"I have wiggled my way into there," Malecki said recently. "We have a full sensory room open, I'm there to help with resources, I'm there to help with parents. We do full respite care for the kiddos there, and we do play dates and social action."
Bolton, whose teenage sons Hunter, 19, and Nick, 17,  are both on the autism spectrum, founded a local autism support organization called H.A.N.D.S. (Hunter and Nick Delivering Support for Autism) with the aim of creating social opportunities in the area for affected families with autism and to create awareness in the community.
"They (people on the spectrum) need to experience life just like everyone else," said Bolton, who also joined with Rev. Jeff Fairchild of Mile Bluff Medical Center to form a local, quarterly support group for parents of children with ASD. "If they don't get the chance to come out and be with people, they will never know what it's like to interact with people."
Helping to make such interactions possible, productive and safe throughout childhood, early adulthood and sometimes beyond is an ever-present goal for many parents of children on the autism spectrum.
Depending on the child's abilities and the family's location and resources, the goal can mean everything from participation in ongoing special education programs at school to individual therapy with local healthcare providers, to participation in such traditional extracurricular activities as Boy Scouts, school sports and church.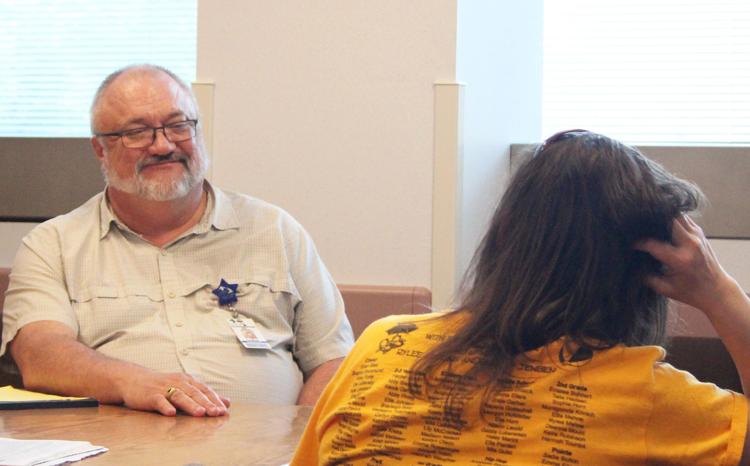 Such participation in the latter has helped Wisconsin Dells youngster Caenen Meltesen, parents Josie and Travis Meltesen said.
The younger Meltesen is an active member of Dells Boys Scout Troop 66, runs track at Spring Hill Middle School and participated in youth hockey earlier in life.
"Being involved and being part of a team, that helps him to socialize and helps other kids get to know him too," Travis Meltesen said regarding his son's extracurricular pursuits.
"Hockey, just for making friends, has been a really positive thing for him," Josie Meltesen said. "Even though he's no longer playing hockey, his former teammates still treat him like he's part of the team."
Sometimes a more individualized activity is called for, as in the case of Chazz Tolzmann, a Portage teenager on the autism spectrum who attends karate classes at Karate America in Portage.
Tolzmann gets individualized instruction from teacher and Karate America owner Nate Pederson, while also learning with his fellow karate students, who range from elementary age to adult.
"I think there are benefits in both directions," said Tolzmann's mother, Danielle, who also happens to be the president of the Madison-based Autism Society of South Central Wisconsin. "I think it benefits others in the class, to see the inclusion of someone who's different from themselves. I think that's a positive his peers are gaining."
The physical and mental discipline required to learn karate, which Chazz has practiced for approximately one year, has helped him build physical stamina and physical and mental confidence, his mother said.  
"At one time, I think Chazz would have looked at the forms and other routines (of karate) and thought 'This is too complicated, this is too many steps.' But now, there he is, doing it," Danielle Tolzmann said. "That's confidence-building, too, I think."
Danielle and Ralph Tolzmann's goals for their son as he proceeds through life are simple.
"To live as normal life as he possibly can," Ralph Tolzmann said.
"To be a contributing member of society, to have friends," Danielle Tolzmann said.
Obtaining diagnosis
How parents go about working towards their goals can depend in part upon where a child may be on the autism spectrum, which requires a diagnosis from a healthcare professional — either through a primary healthcare provider or county health and human services office, Fruit said.
Once established, a diagnosis can become both a guidepost for taking the next steps for proper care, with those initial steps and potential resources well delineated on the Wisconsin-based website www.navigatingautism.org.
"Remember that your child is the exact same person they were before the diagnosis," says the site. "The difference is that now you have the means to know what you can do to potentially lessen the negative aspects of their autism spectrum disorder. Identify the support systems available to you, and reach out to them, including friends, family and community."
The "friends, family and community" part is especially important, said Danielle Tolzmann.
"What I've found to be most helpful is connecting with other parents," she said. "For me, that's been extraordinarily helpful in accessing some resources and services, hearing from other parents and what they have experienced."
Locating experienced advocates and professionals along the way also is a big help. One such professional is Wendie Gregerson, a Baraboo native and long-time paraprofessional who works with youngsters with special needs within the Wisconsin Dells School District.
In addition to her work in the Dells, Gregerson has served for the past nine years as a job development professional and job coach for people with disabilities on behalf of the Wisconsin Division of Vocational Rehabilitation.
She serves in her job-development and job-coaching capacity across five counties from Sauk Prairie to Montello and Portage to Mauston. Her clients include individuals on the autism spectrum.
"Each individual has a talent, whether they are on the autism spectrum or not," Gregerson said. "Autistic kids have talent and they can work — they may not do it in the same way as the next individual, but they can do it, if they are given the tools to do it."
Finding and developing those tools demands parents be ever-persistent and resourceful.
"Most of them have to generate their own, they have to seek out help," Gregerson said.
As common as that requirement may be for the parents of children on the autism spectrum, another commonality seems to drive those parents. 
"Doing anything worthwhile has its challenges," Danielle Tolzmann said "Marriage has challenges, an important job has challenges. Simply raising children these days has challenges. Granted, those differences do sometimes create some obstacles. But the common thread is love.  I don't see challenges.  I see differences that sometimes create obstacles, but not challenges."
Follow Ed Legge on Twitter @DellsEd. Contact him at 608-432-6591.