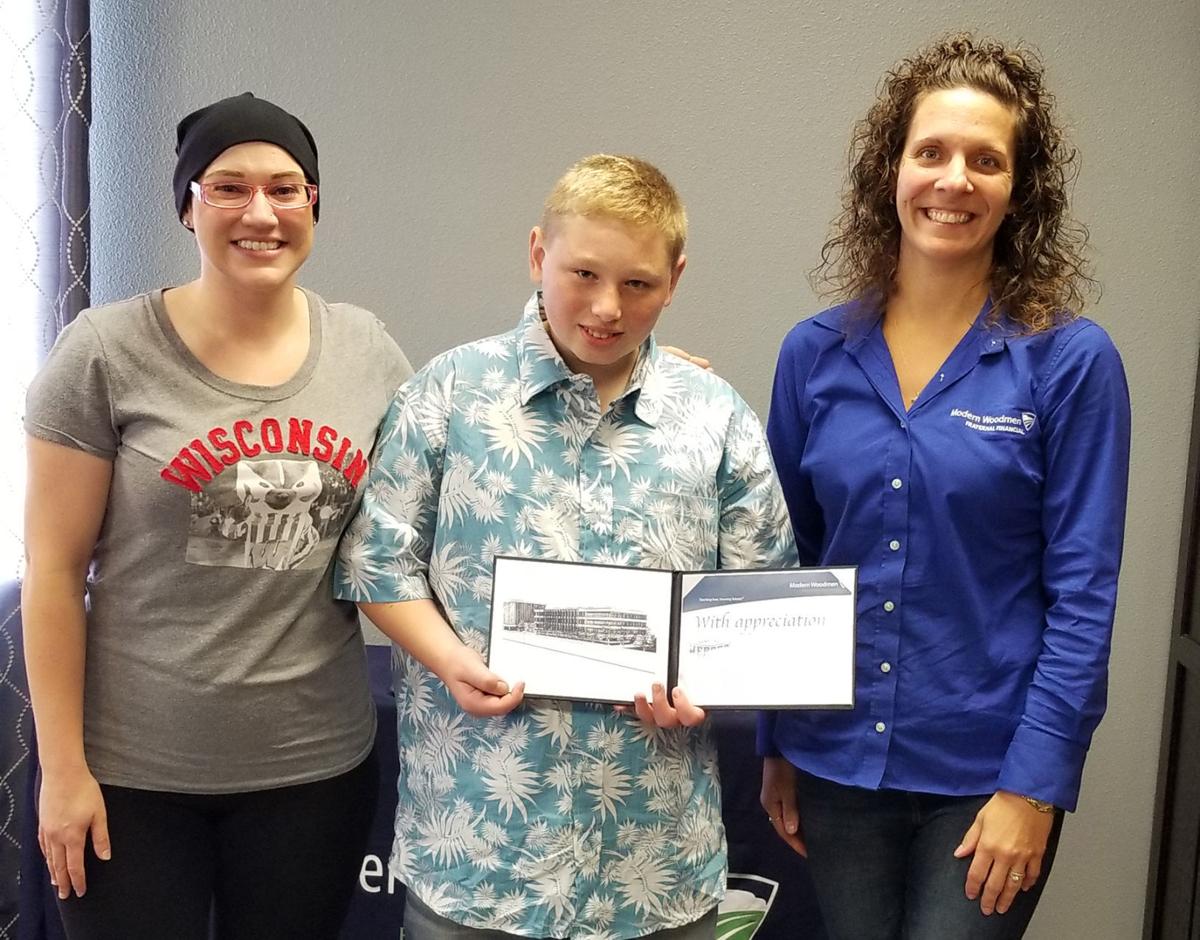 Local volunteer Ty Thorson of Columbus was honored through Modern Woodmen's Hometown Hero Program for what he did for his neighbor Samantha Zander during a Modern Woodmen of America member event on Oct. 5.
Before the sale of Thorson's hog at the fair he had the auctioneer read a note stating that he was donating all his proceeds from the sale to Zander who was diagnosed with triple negative breast cancer after finding a lump in early June.
The Beaver Dam Modern Woodmen Chapter presented Thorson with a certificate and a $100 award to be donated to the charitable organization of the honoree's choice.
Be the first to know
Get local news delivered to your inbox!