PORTAGE — Heading into its dual meet against rival Portage, Baraboo girls swim coach Chris Lemke challenged his team to get out of their comfort zones.
The Thunderbirds proved it was the right fit Thursday night, rolling with the changes in an easy 129-37 win over the Warriors at Rusch Elementary School. Baraboo won 10 of 11 events, including six sweeps, to close out their final dual meet of the season on top.
"We challenged them to swim an event they don't typically swim. Get outside that comfort zone, swim something new and build that confidence," Lemke said. "They all stepped up and found something new to swim, or something they don't necessarily like, and I think they surprised themselves."
Baraboo took a comfortable 47-13 lead into the break, winning each of the opening four events, including a sweep in the 50-meter freestyle. The T-Birds followed that up by sweeping the 100 butterfly, 100 freestyle and 200 freestyle relay before the Warriors earned their first victory of the night.
Despite the lopsided loss, Portage coach Tammy Tollefson was pleased with the group's effort following a short week after suffering an uneven defeat to Sauk Prairie on Tuesday.
"They felt a little defeated on Tuesday," she said. "I was happy with our results knowing what we were up against and where they were at, but tonight I think they felt a little redeemed and came back with a stronger spirit, ready to go forward."
Leading the way for the T-Birds was the trio of junior Ella Lohr, sophomore Anna Balfanz and freshman McKenzie Stute. All three girls picked up a pair of individual event wins. Lohr coasted to victory in the 200 freestyle with a time of 2 minutes, 23.28 seconds and later led the T-Birds' sweep in the 100 breaststroke, winning in 1:21.80.
Stute followed Lohr's victory in the 200 freestyle by taking the 200 individual medley (2:42.13) and the 100 butterfly (1:15.72). Balfanz swept the sprint events, winning the 50 freestyle (:29.26) and 100 freestyle (1:03.86).
The trio's successful night was nothing new to Lemke, who lauded the effort.
"Anna as a leader, even as a sophomore, her presence is known in the water on deck, and Ella you definitely can always count on her to do whatever you ask her in the water," he said. "And Stute is a freshman and she has her strengths she brings to the team and is another one we can put in some more difficult events."
Along with the top threesome, senior Mattie Letendre held on to win the 400 freestyle in 5:10.67, while Letendre, Stute, Rachel Laux and Eliana Abrahams won the 200 medley relay (2:18.19).
Leading the way for Portage was freshman Addison Fahey, who tallied the Warriors' lone victory by winning the 100 backstroke in 1:21.97. Fahey added a third-place finish in the 200 IM (3:01.34). Tollefson continues to be impressed by newcomer's growth.
"She's starting to turn it on and know what she should feel like at the end of a race; how to push through and come out tired," Tollefson said. "We've got a little ways to go, but she's getting there and I was really pleased with the effort tonight."
Behind Fahey was Weidner, who finished narrowly behind Letendre for second in the 400 (5:13.56) and took third in the 200 freestyle (2:27.38) — less than a half-second behind Baraboo's Isabella Stout. It was the first time Tollefson put Weidner in both distance events all season, and — albeit behind schedule — the coach was happy with the results.
"I think she had more in her and I'm looking forward to seeing her do that again," she said. "In a year with a couple more meets, we'll be able to explore a little more."
With the rivalry dual meet behind them, both the T-Birds and Warriors will turn their attention to next Thursday's quadrangular against River Valley/Richland Center and Sauk Prairie at Jack Young Middle School in Baraboo. It will be the final meet of the season for the T-Birds as Lemke said the team has chosen to forego the postseason due to safety precautions with the COVID-19 pandemic.
Lemke said the team has been focused on their pseudo-conference meet given "from day one, we were told from the WIAA there wasn't going to be a (culminating) event." Through it all, the T-Birds have stayed vigilant and gotten back to their roots.
"Early on, one of the girls made the comment that this season is about remembering why you swim; remembering when you were in 8-and-under and why you decided to swim, and what you enjoyed about swimming all year," he said. "I think the girls have embraced this entire year; they've embraced the enjoyment of the team, embraced the enjoyment of being in the water and working hard."
For the Warriors, Tollefson would like for the team to be able to compete; however, with a site still to be determined and safety a main sticking point, that's still to be seen. Regardless, she was happy seniors Rubie Kohn and Madi Routson got to swim one final meet at home.
"They're in a tough situation this year," she said. "They're doing their best to handle it well, so we're very proud of them, glad we could have their parents here at least and the girls are all proud of them."
BARABOO 129, PORTAGE 37
200-meter medley relay: 1, Baraboo (Letendre, Stute, Laux, Abrahams), 2:18.19; 2, Portage (Weidner, Fahey, Kohn, Routson), 2:31.65; 3, Baraboo (School, Beal, Wegner, Hilario), 2:35.99; 4, Portage (Jones, Muente, Gladem, Edwards), 3:03.40. 200 freestyle: 1, Lohr, B, 2:23.28; 2, Stout, B, 2:27.06; 3, Weidner, P, 2:27.38; 4, Weyenberg, B, 2:34.75. 200 individual medley: 1, Stute, B, 2:42.13; 2, Abrahams, B, 2:50.83; 3, Fahey, 3:01.34; 4, Swallen, B, 3:16.62. 50 freestyle: 1, Balfanz, B, :29.26; 2, Pelland, B, :30.40; 3, Letendre, B, :30.72; 4, Routson, P, :37.02; 5, Edwards, P, :38.61; 6, Muente, P, :39.48. 100 butterfly: 1, Stute, B, 1:15.72; 2, Laux, B, 1:18.09; 3, Stout, B, 1:18.76; 4, Kohn, P, 1:19.09. 100 freestyle: 1, Balfanz, B, 1:03.86; 2, Sersland, B, 1:06.53; 3, McMahon, B, 1:13.16; 4, Gladem, P, 1:18.30; 5, Jones, P, 1:35.94. 400 freestyle: 1, Letendre, B, 5:10.67; 2, Weidner, P, 5:13.56; 3, Weyenberg, B, 5:27.21; 4, Laux, B, 5:32.49. 200 freestyle relay: 1, Baraboo (Pelland, Abrahams, Lohr, Balfanz), 2:00.83; 2, Baraboo (Stout, Stute, Sersland, Laux), 2:05.94; 3, Baraboo (Wegner, Stuczynski, Weyenberg, McMahon), 2:15.03; 4, Portage (Edwards, Jones, Routson, Muente), 2:36.27. 100 backstroke: 1, Fahey, P, 1:21.97; 2, Brown, B, 1:23.52; 3, Kohn, P, 1:26.30; 4, School, B, 1:26.50; 5, Gladem, P, 1:32.83. 100 breaststroke: 1, Lohr, B, 1:21.80; 2, Pelland, 1:26.60; 3, Sersland, B, 1:31.88; 4, Muente, P, 1:54.18; 5, Jones, P, 2:08.84. 400 freestyle relay: 1, Baraboo (Pelland, Balfanz, Sersland, Lohr), 4:28.65; 2, Baraboo (Stout, Letendre, Weyenberg, Stuczynski), 4:44.25; 3, Portage (Kohn, Gladem, Fahey, Weidner), 4:59.64; 4, Baraboo (Hilario, Wegner, Beal, McMahon), 5:06.64.
Eliana Abrahams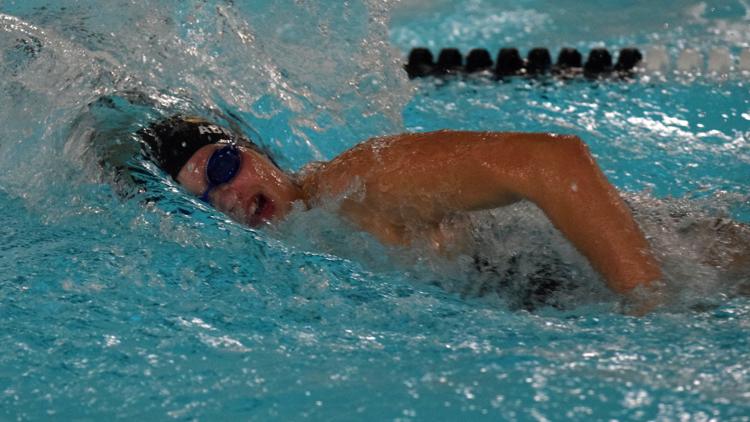 Natatlie Weidner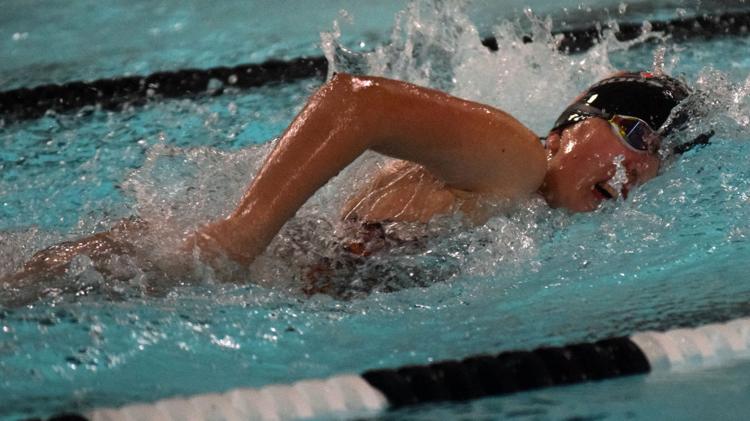 Anna Balfanz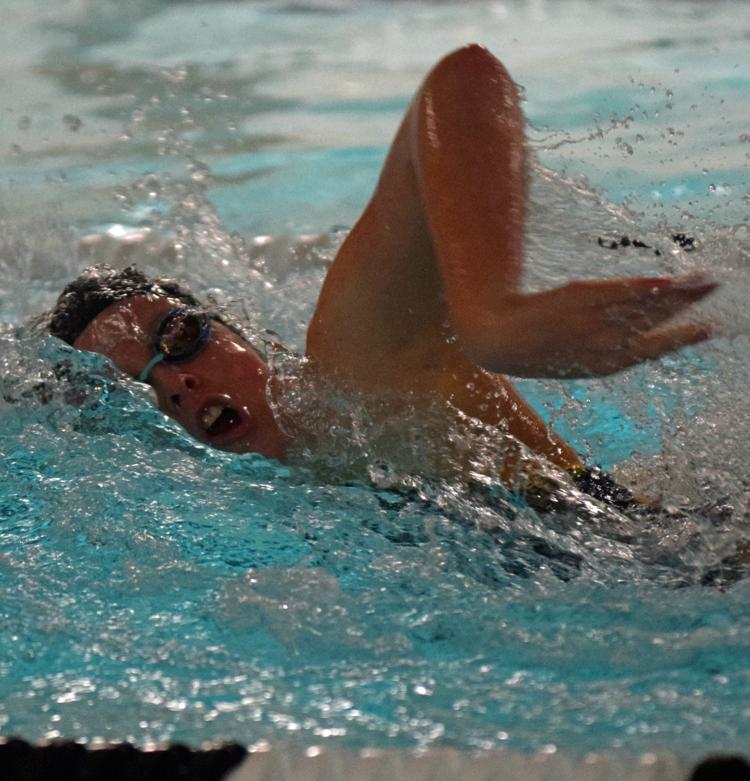 Addison Fahey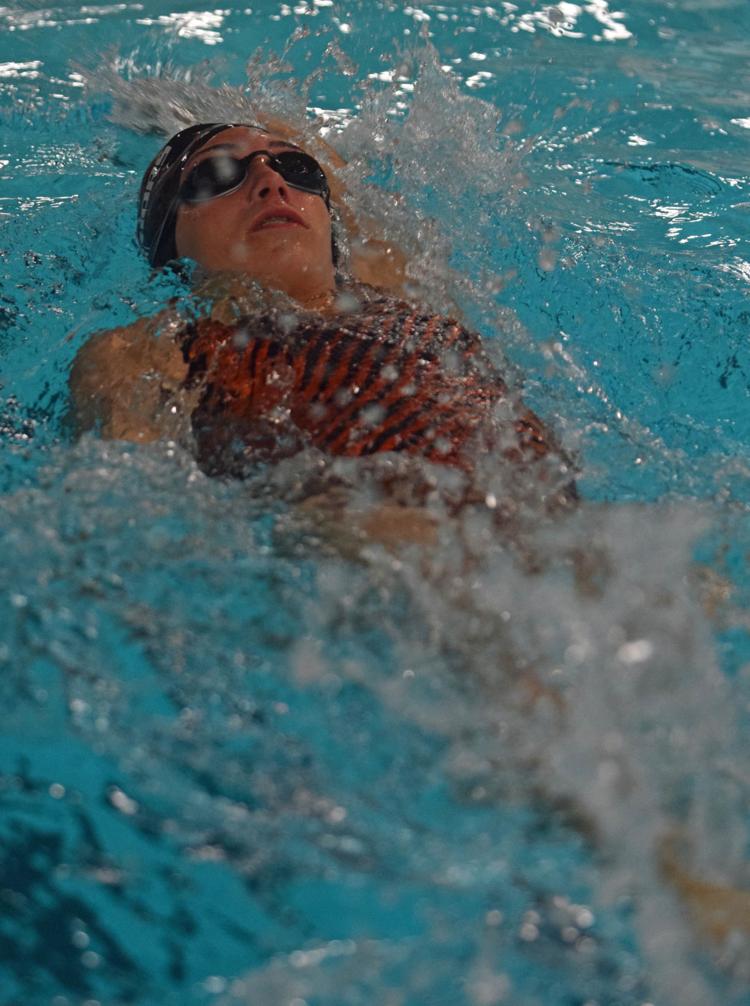 Madelyn Beal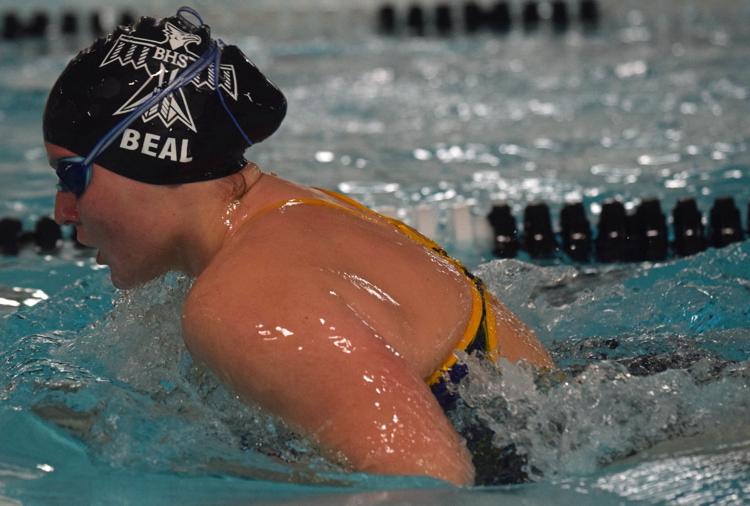 Rubie Kohn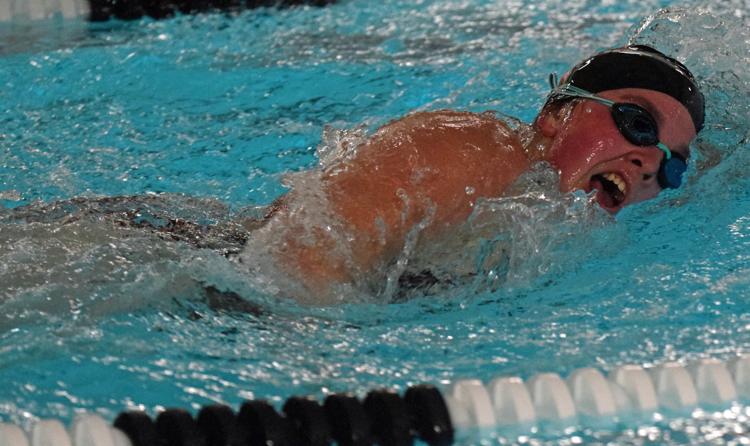 Bianca Brown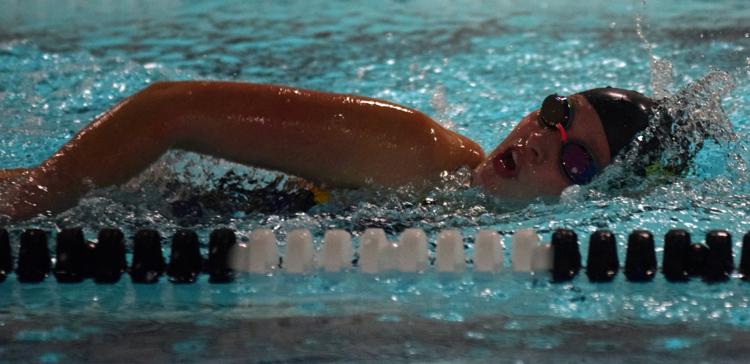 Maggie Gladem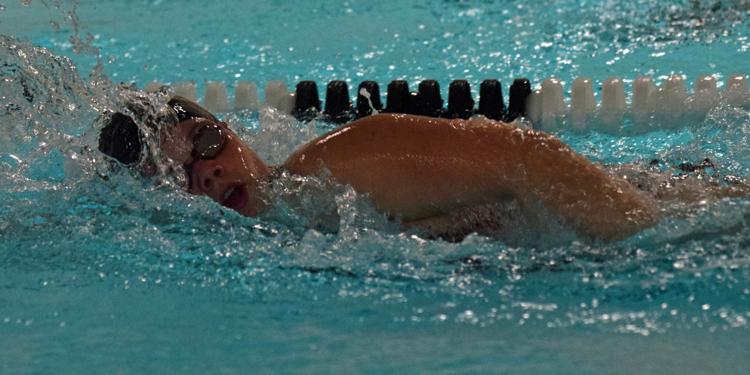 Olivia Hilario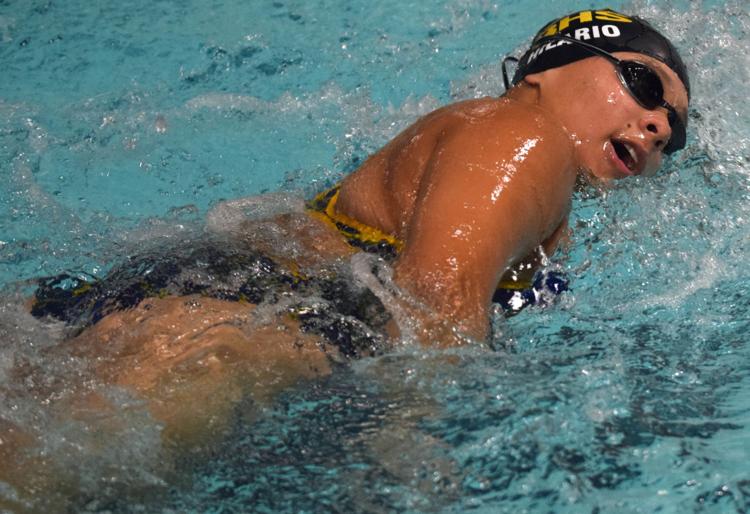 Lily Jones
Ella Lohr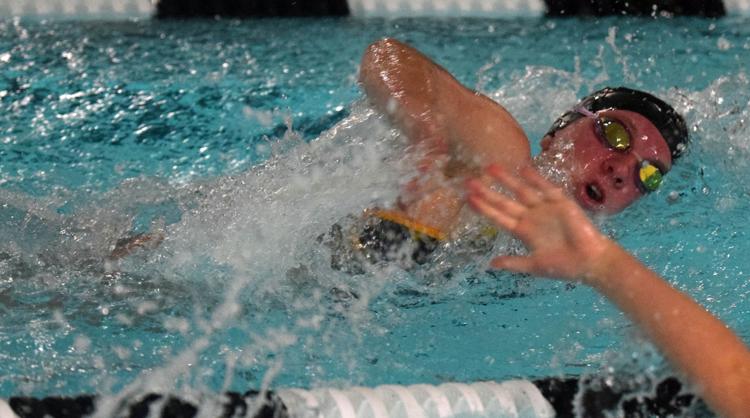 Trinity Muente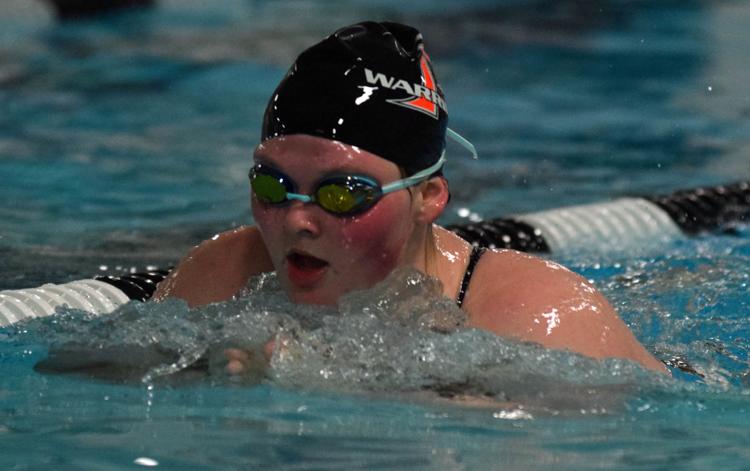 Mackenzie McMahon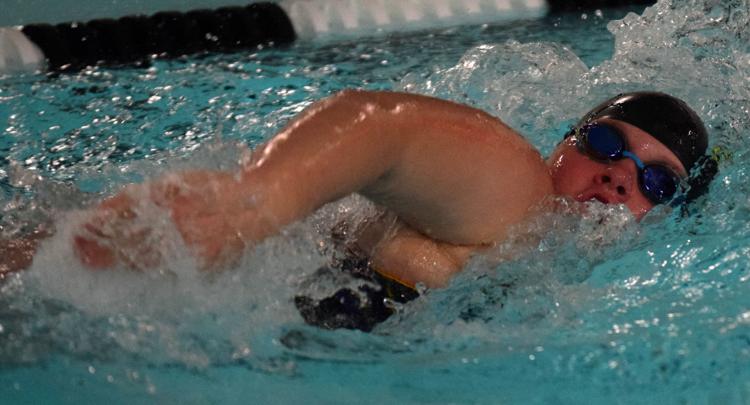 Madi Routson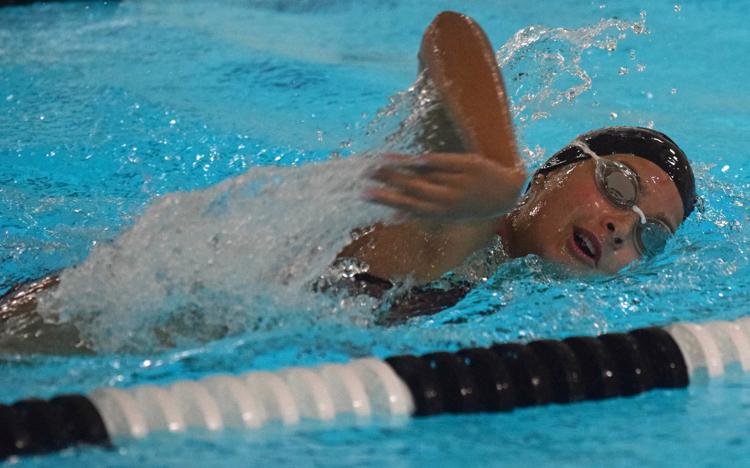 Ayla School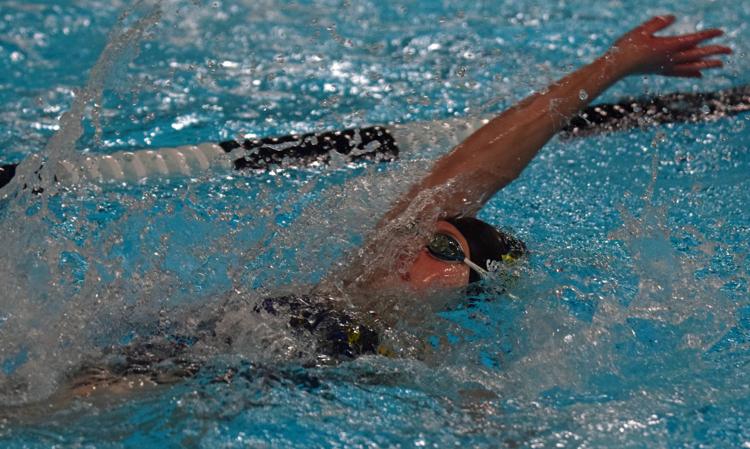 Paige Edwards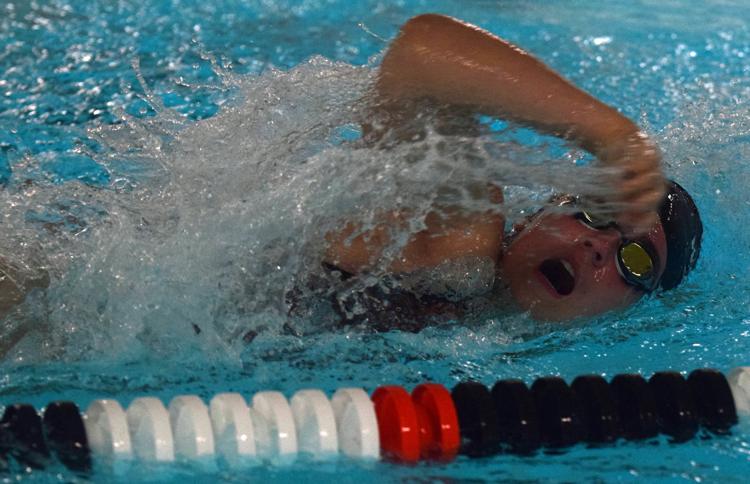 Isabella Stout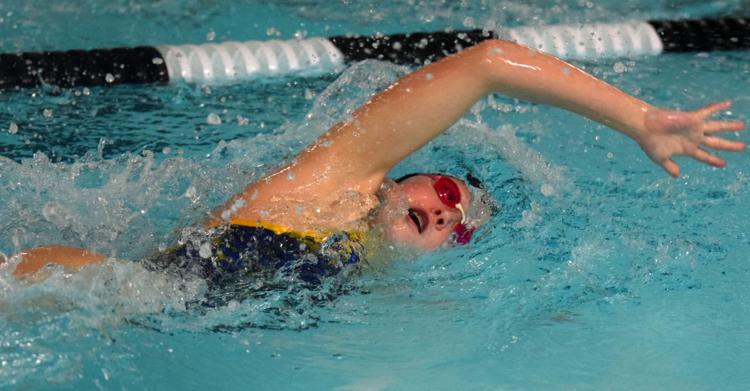 Bailey Sersland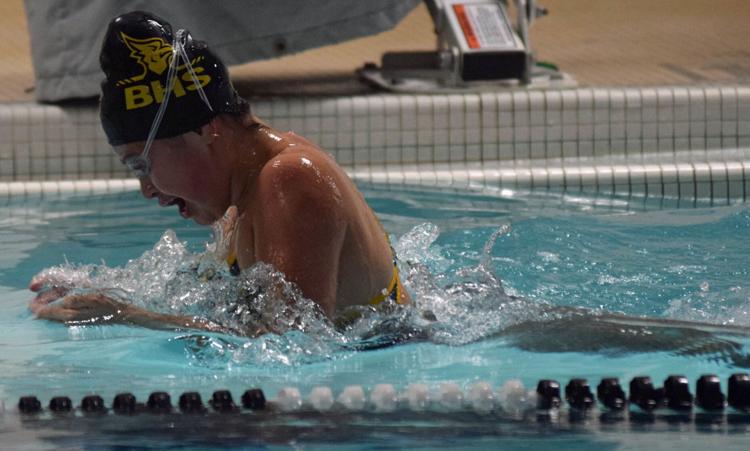 Baraboo start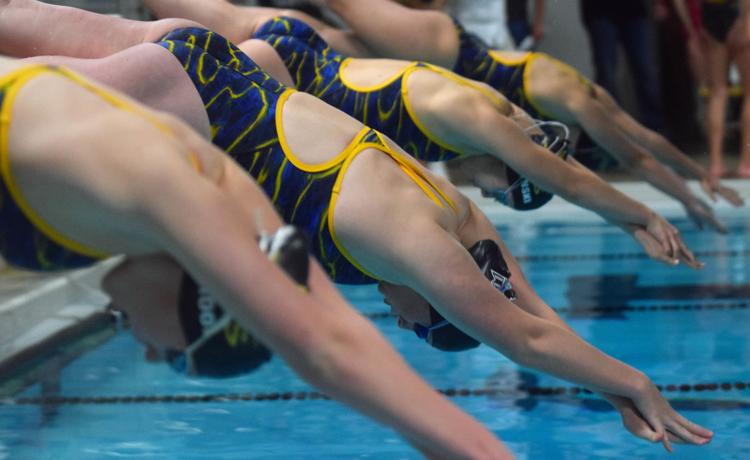 Ophelia Swallen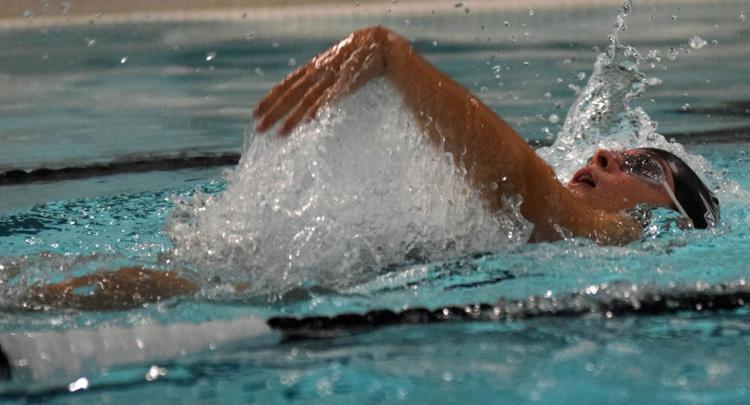 Naomi Pelland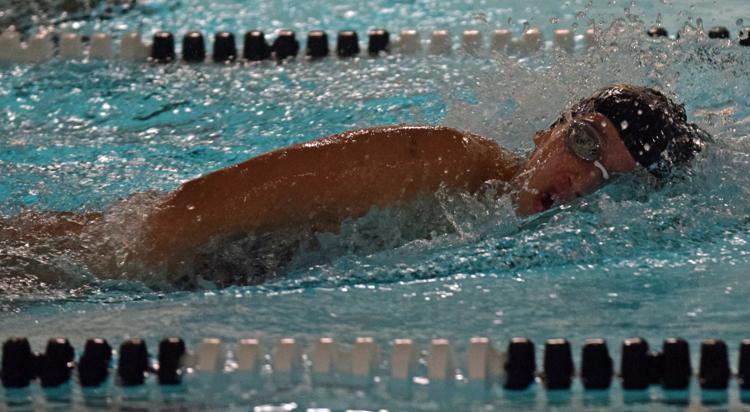 Lily Jones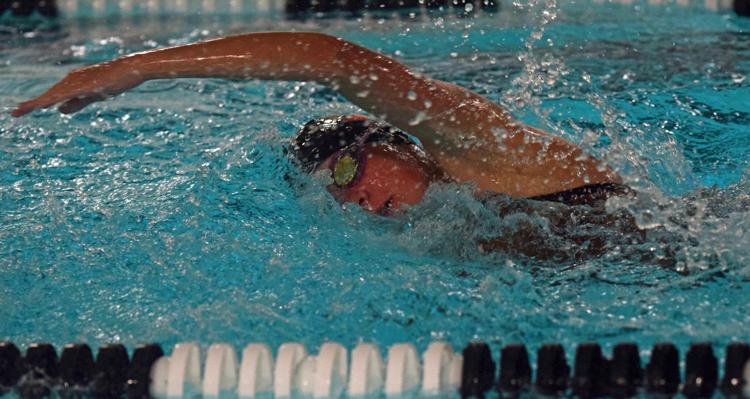 Hallie Kepple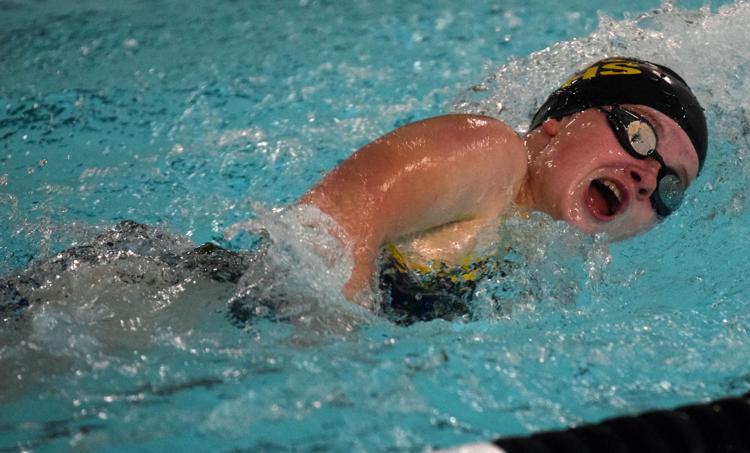 Paige Edwards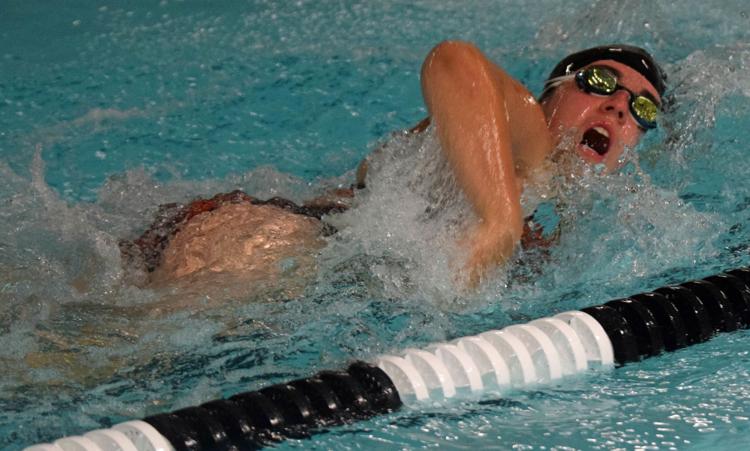 Rachel Laux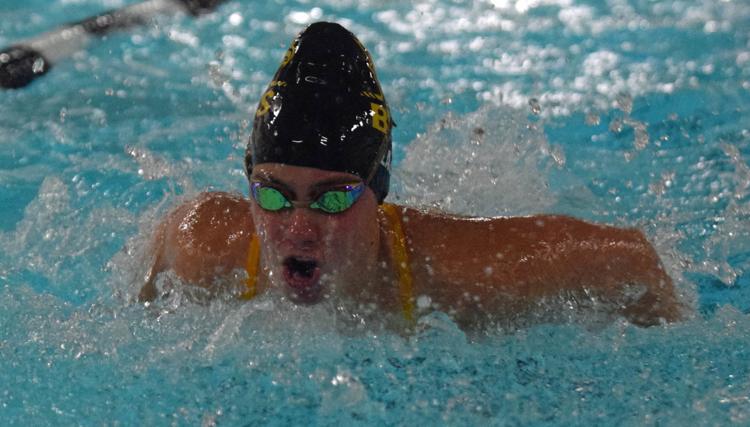 Rubie Kohn
Mattie Letendre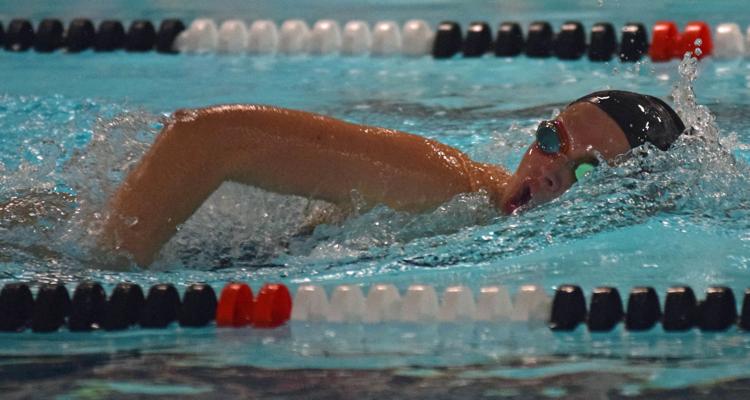 Addison Fahey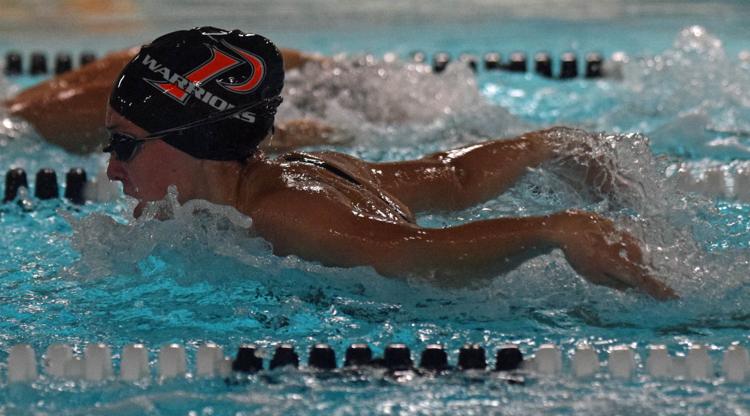 Bailey Sersland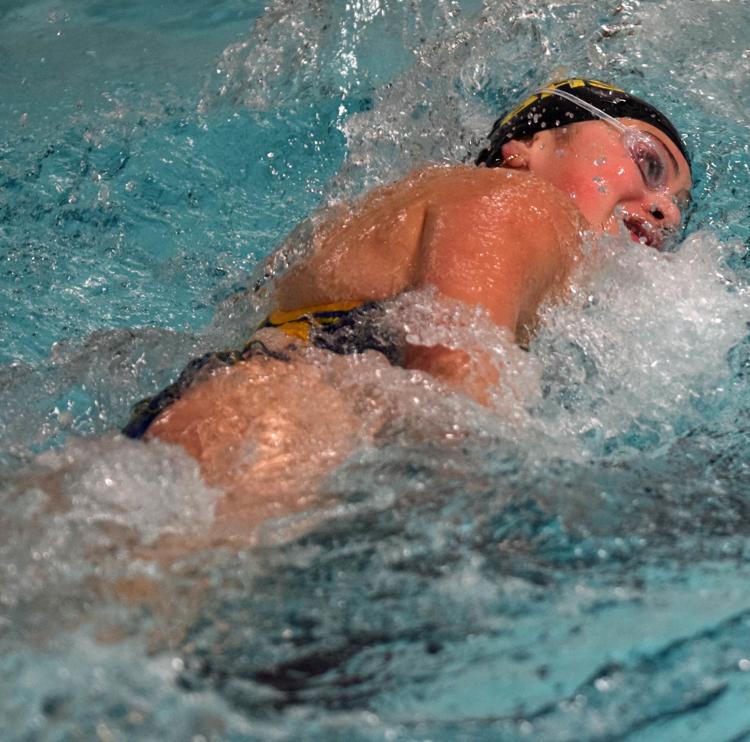 Maggie Gladem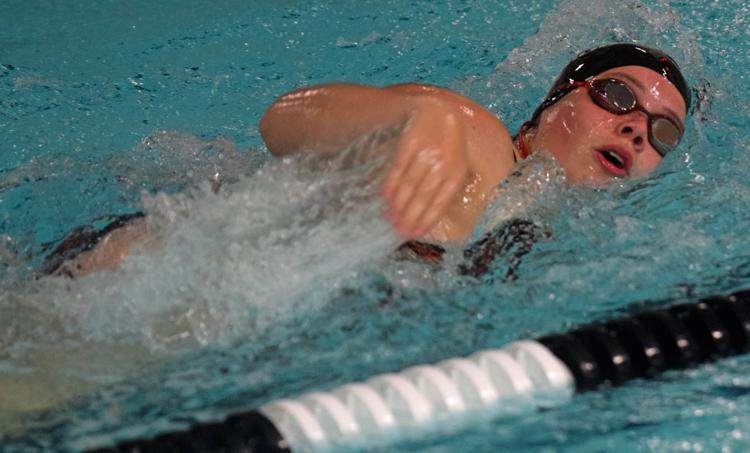 Clare Stuczynski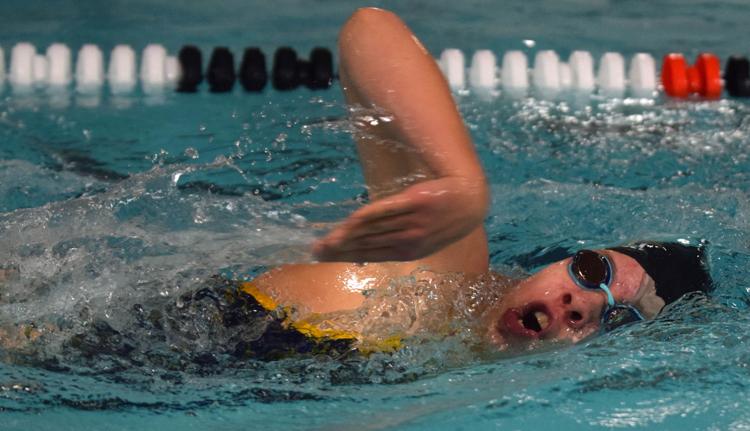 Trinity Muente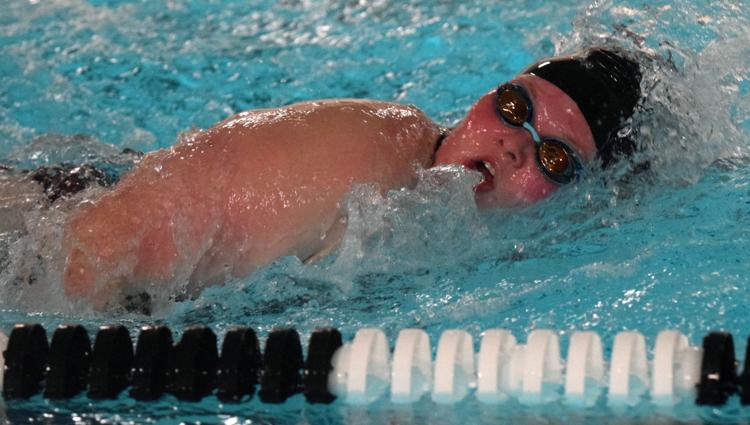 McKenzie Stute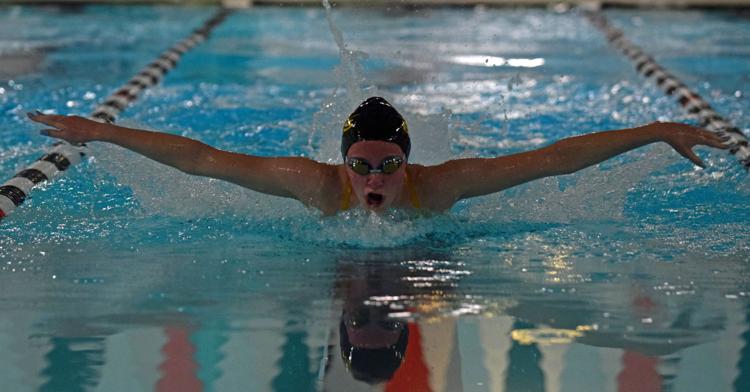 Madi Routson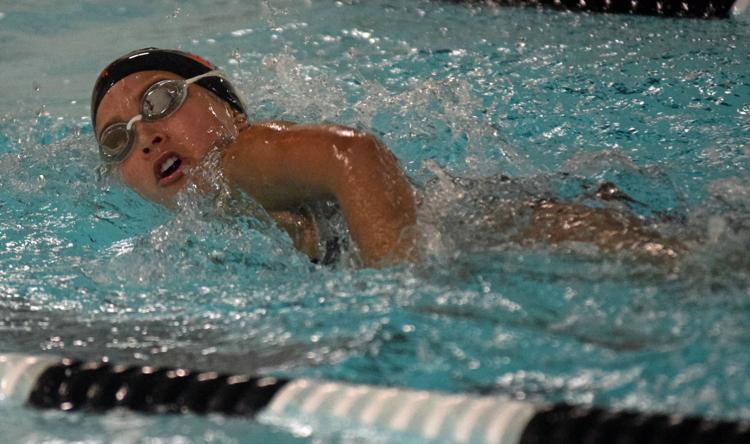 Alexis Weyenberg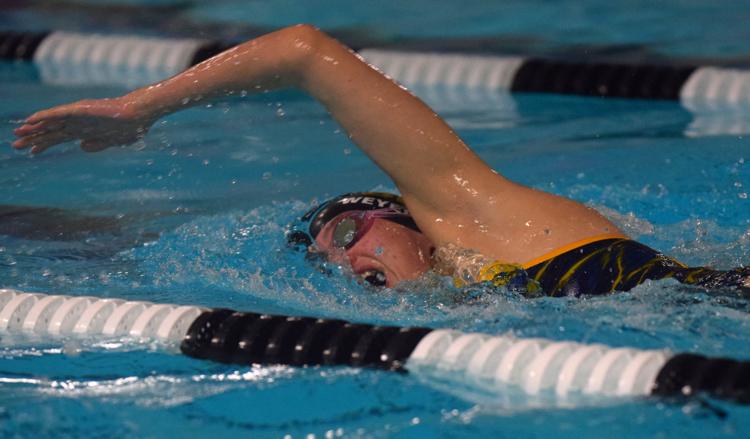 Natalie Weidner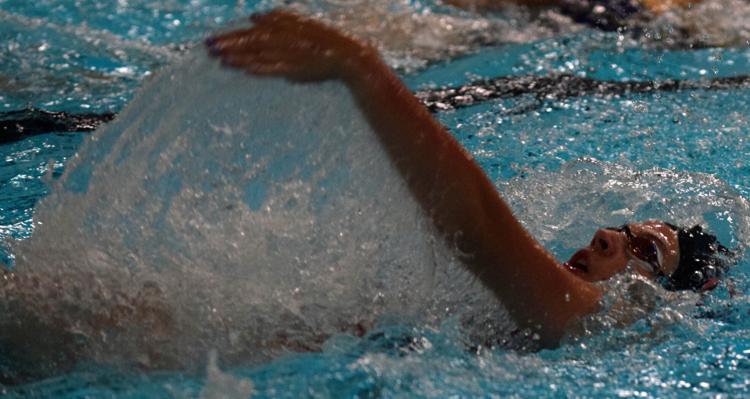 Follow Sean Davis on Twitter @SDavis_PDR or contact him at 608-745-3512.
Be the first to know
Get local news delivered to your inbox!