REEDSBURG — The Baraboo High School softball team left Reedsburg Monday night feeling fortunate to come away with a win.
The Thunderbirds were outhit 15-13, but made plays when it mattered to claim a 13-9 win over the Beavers in a high-scoring Badger North Conference game at Nishan Park in Reedsburg.
"We had a slow start again, but were able to start tacking on runs," Baraboo head coach Dan Lewison said after his team improved to 3-1 overall, including 2-1 in the Badger North. "They have some excellent hitters who really punish the ball. We were fortunate to win."
GALLERY: Baraboo softball tops Reedsburg in high-scoring Badger North matchup
Taylor Pfaff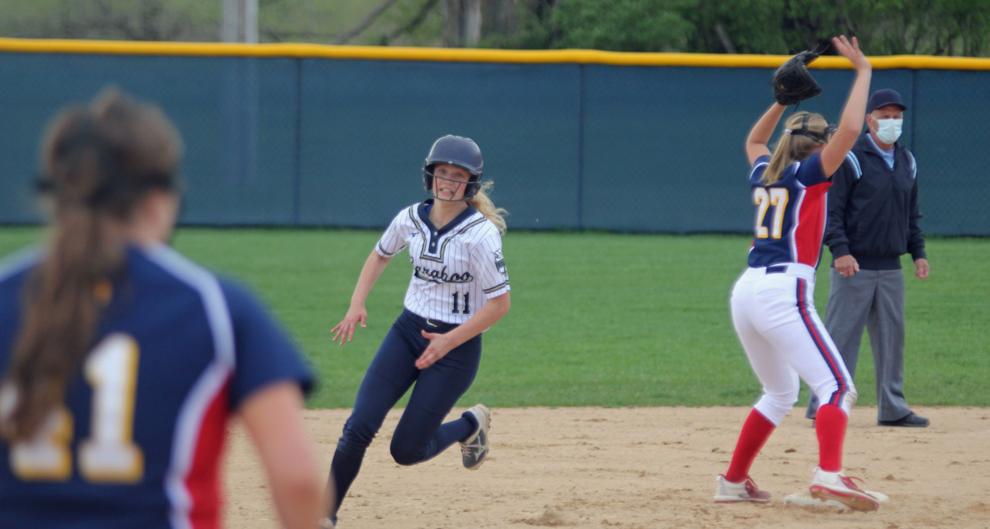 Ruby Olson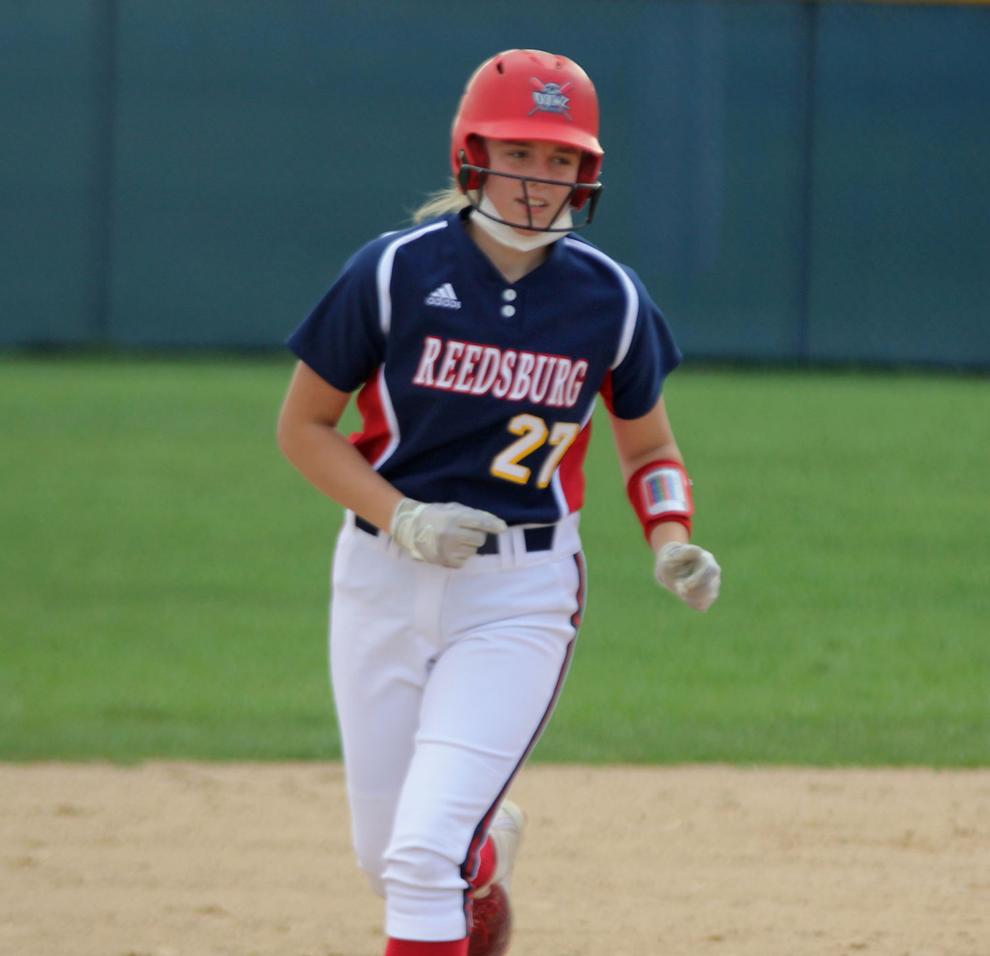 Mikellah Bormett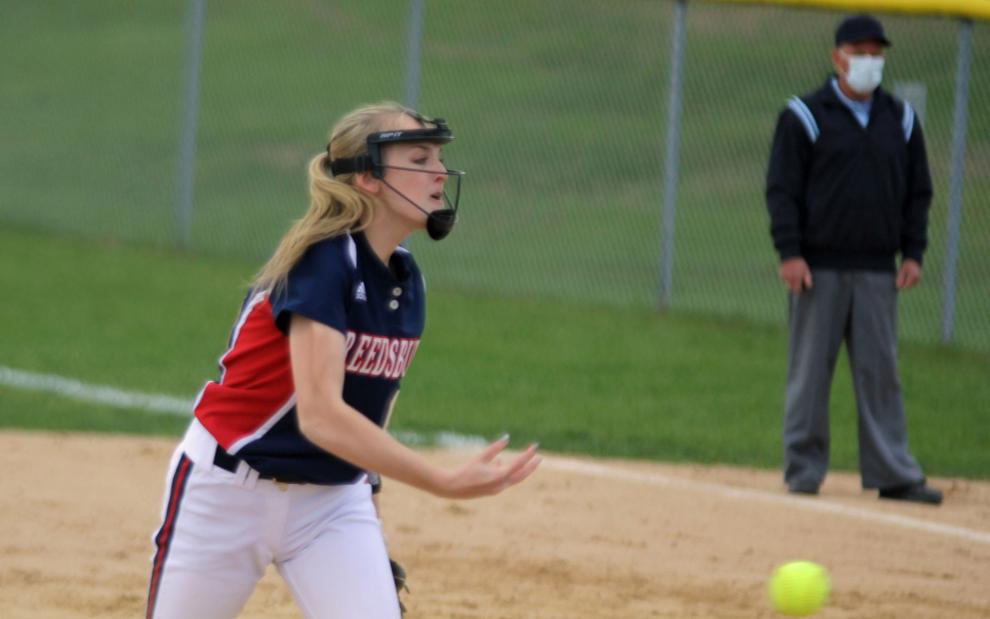 Emma Crary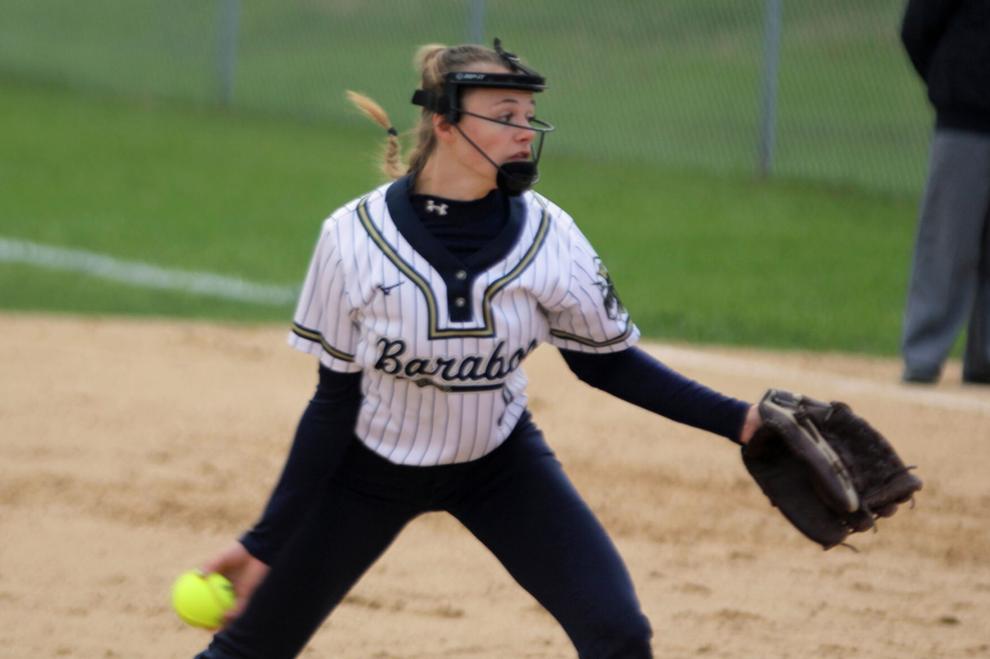 Melissa Dietz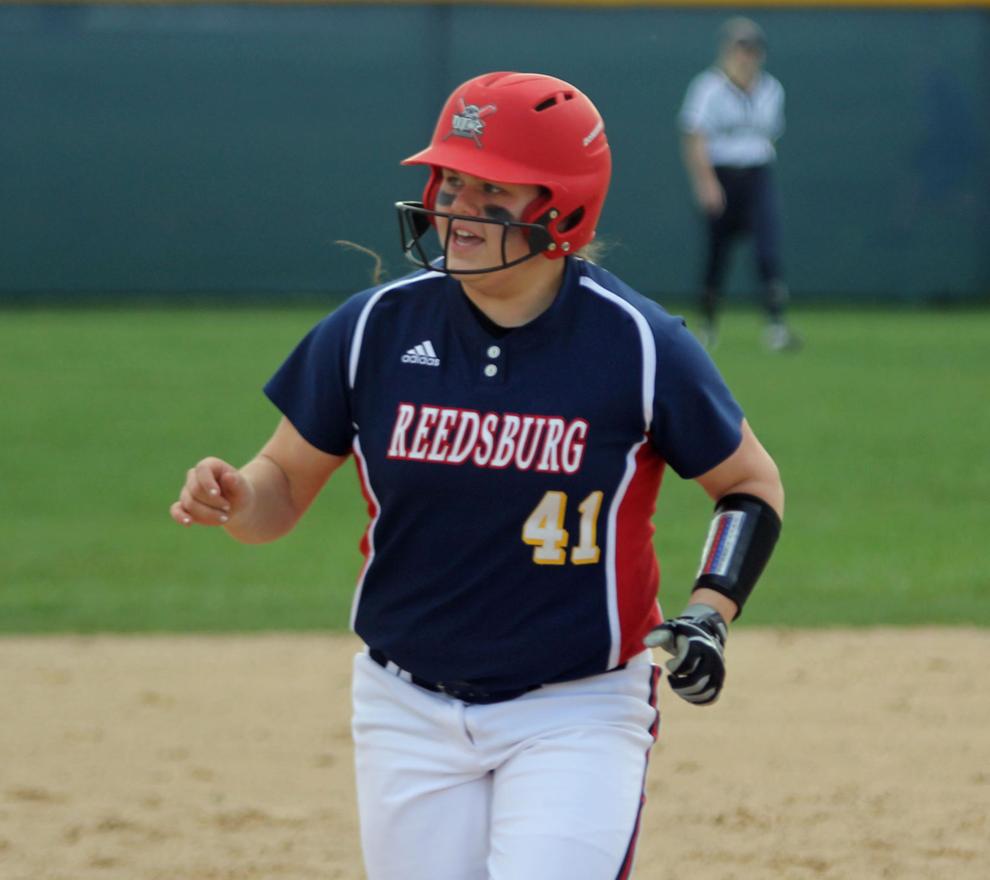 Emma Crary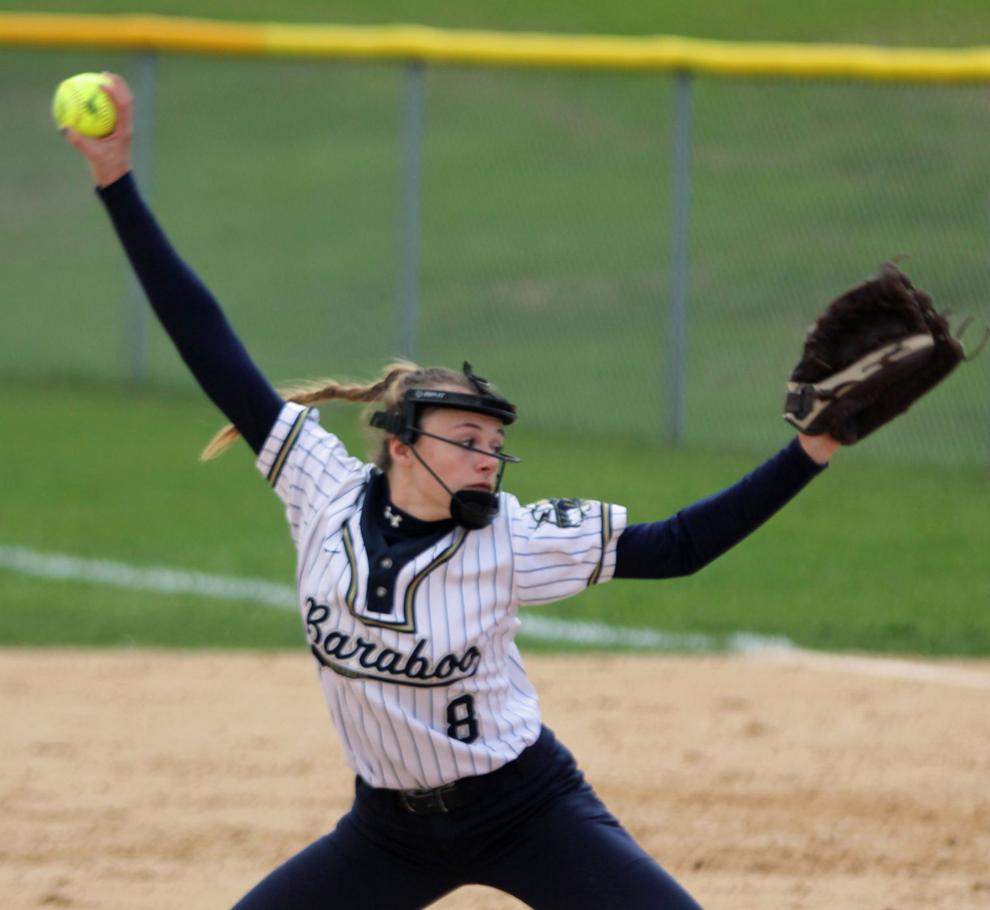 Alayna Haugh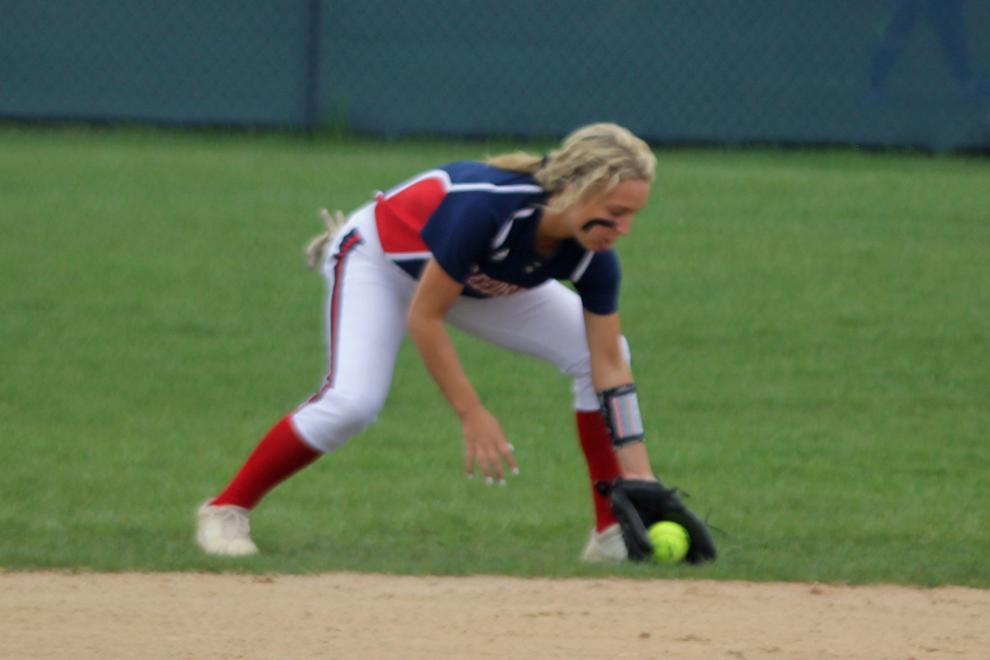 Paige Lewison and Quinn Schuppner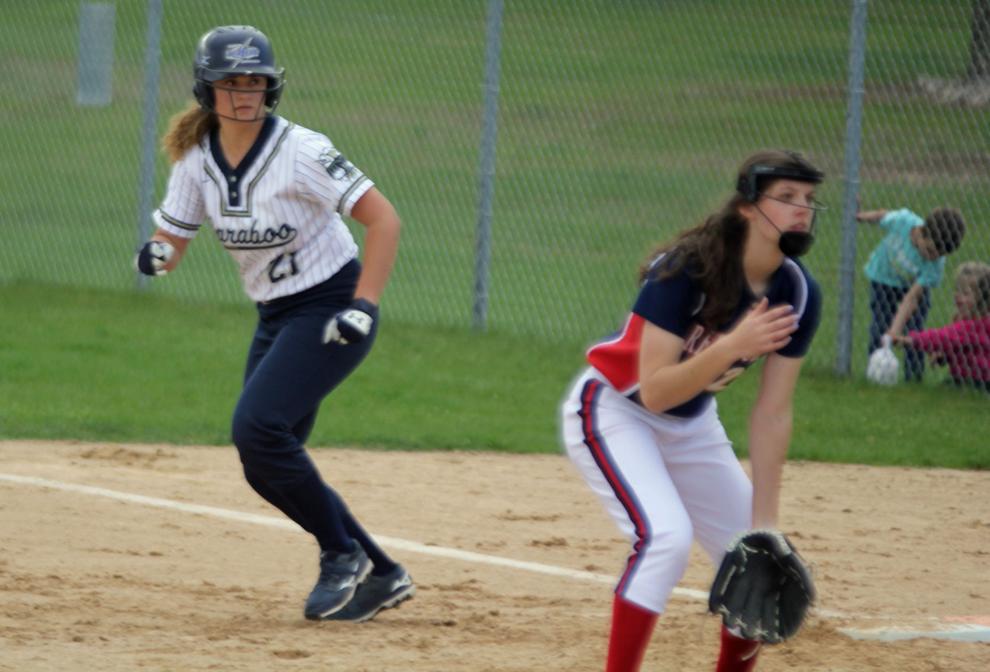 Mikellah Bormett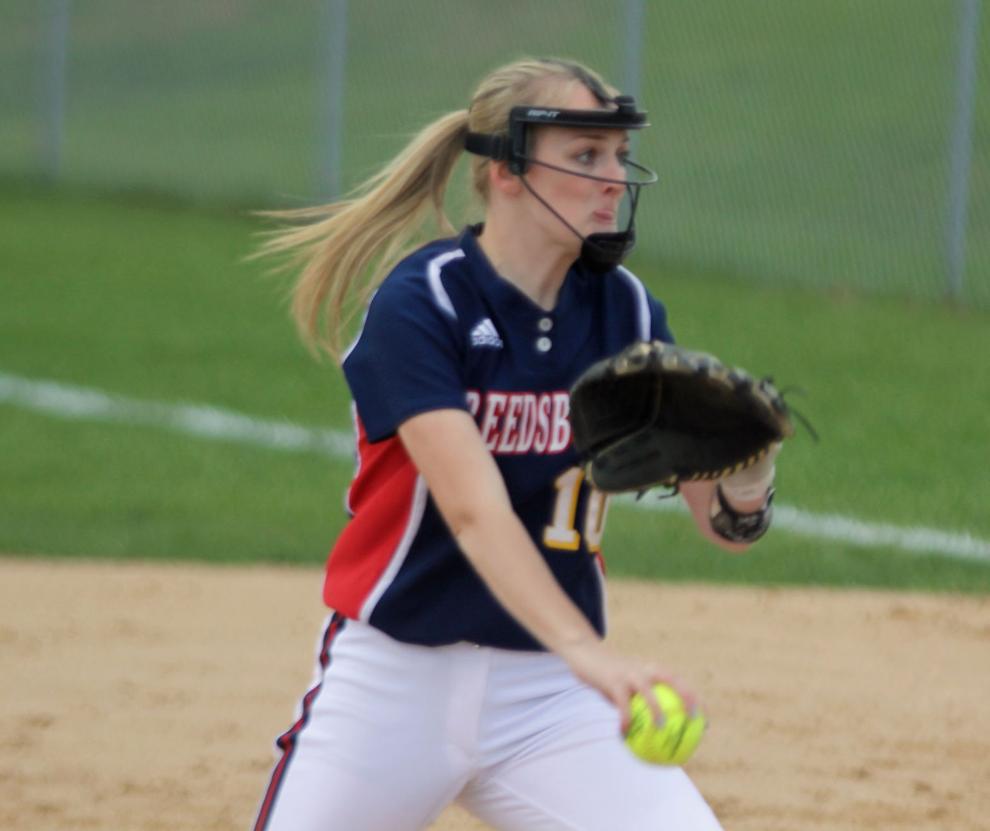 Melissa Dietz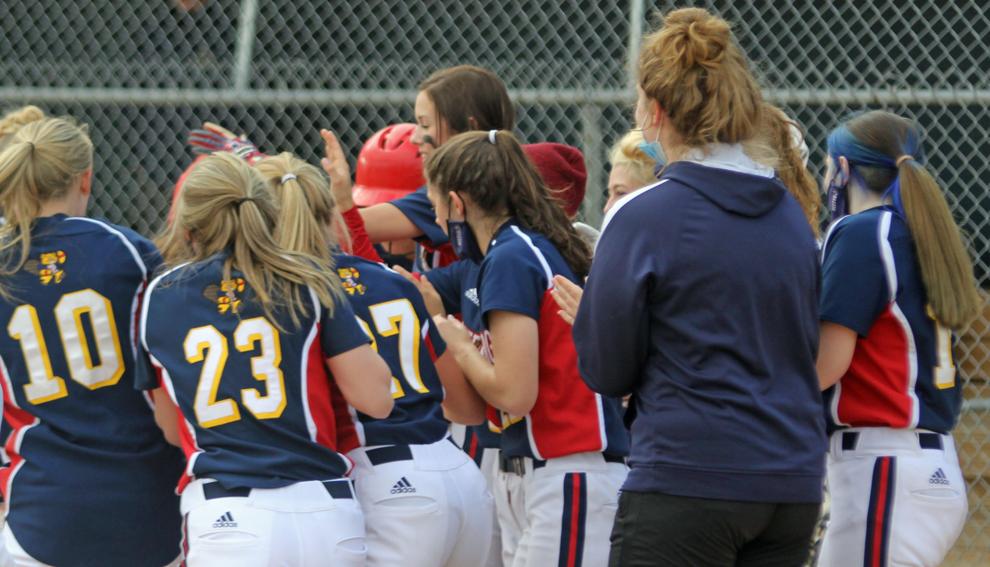 Mikellah Bormett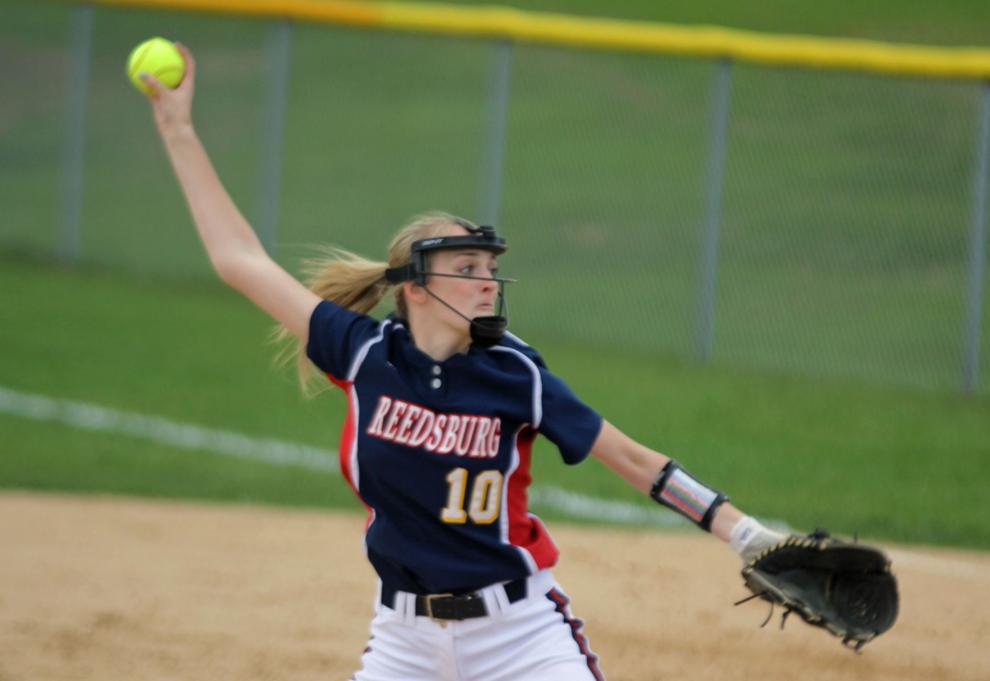 Taylor Pfaff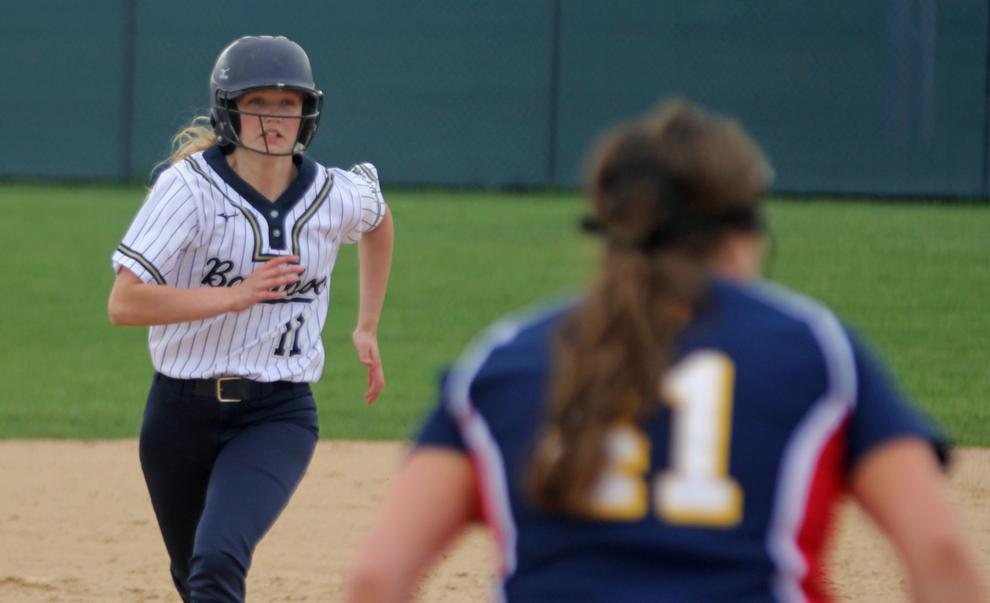 Ruby Olson
Aria Schindler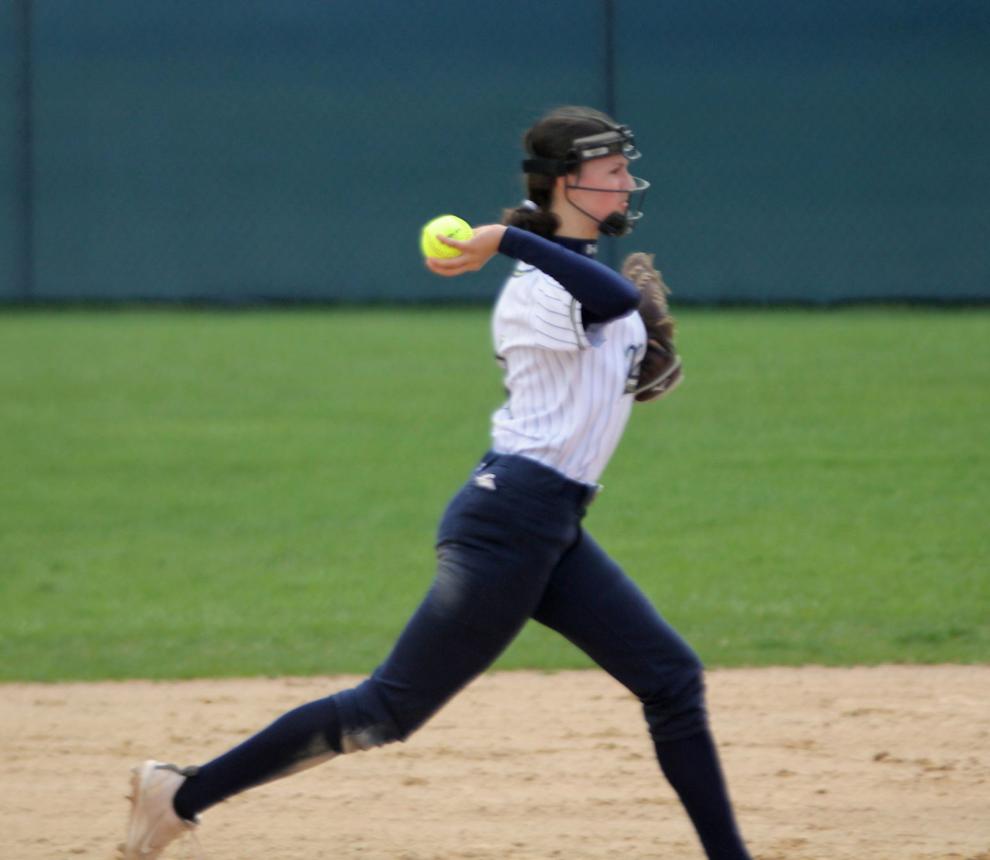 Quinn Schuppner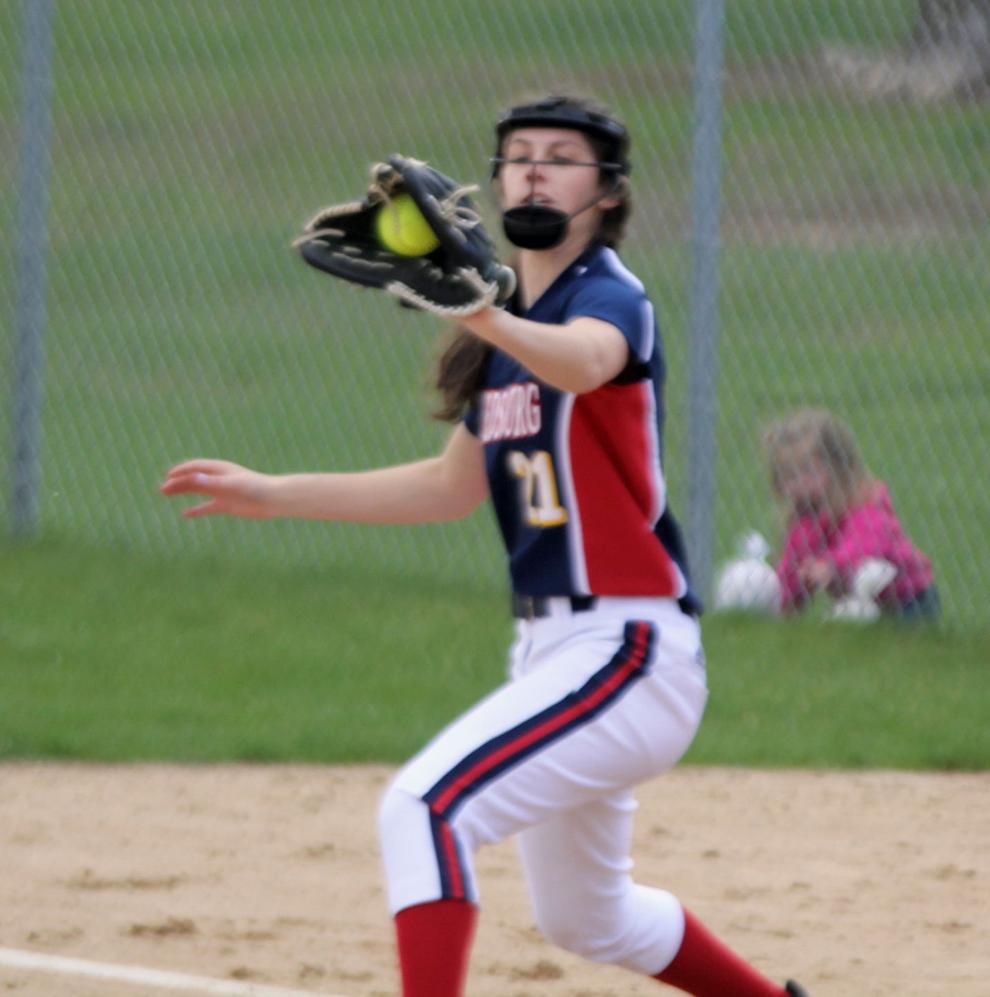 Maggie Cleary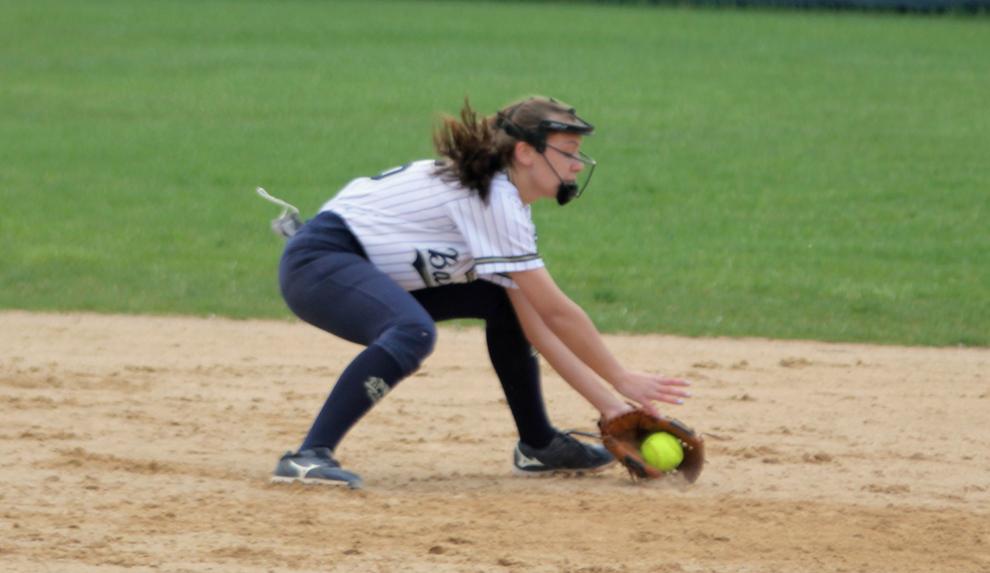 Reedsburg (1-2, 1-2) brought the tying run to the plate in the bottom of the seventh inning. The Beavers' rally started with Jaylyn Hynek's one-out single off Baraboo starter Emma Crary. Mikellah Bormett followed with a walk, then Ruby Olson singled to bring home Hynek and cut the deficit to 13-8.
The Beavers kept coming. Melissa Dietz hit an RBI single and Alayna Haugh walked to load the bases with one out. Baraboo brought in Caroline Lewison to finish it out in the circle. The junior answered, getting a strikeout and a fly out to secure the win.
"Emma pitched well and had a gutty performance tonight," Dan Lewison said of Crary, who had nine strikeouts and allowed seven earned runs in 6 1/3 innings. "She ran out of gas and we left her in too long.
"Caroline came in a really difficult situation — based loaded, one out with a 2-0 count and struck out the batter and got a fly out to end it. She did a great job there."
The T-Birds played from behind for much of the night, as Reedsburg's Quinn Schuppner broke the scoreless tie with an RBI single in the second inning.
Baraboo answered in the third, as Taylor Pfaff and Aria Schindler singled and Pfaff eventually scored on a passed ball to tie the game at 1.
The Beavers went deep in the bottom of the third, with Olson and Dietz hitting back-to-back solo home runs to stake Reedsburg to a 3-1 lead.
Baraboo's Kylie Sprecher singled to score Maggie Cleary in the fourth, then the T-Birds took their first lead of the night with a four-run fifth inning. Madee Strampe was hit by a pitch to start the rally. Paige Lewison added a single before the wheels started to fall off a bit for Reedsburg. Strampe and Molly Korthals each scored on errors, Cleary scored on a passed ball and Lewison scored on a Tenley Scott groundout.
Reedsburg got two runs back in the bottom of the fifth. Schuppner singled to bring Dietz home, while Haugh scored on a passed ball to keep the Beavers within 6-5.
Baraboo took control with a five-run fifth. Strampe, Paige Lewison and Scott got it going by drawing consecutive walks. Cleary added a two-run single, Caroline Lewison singled in a run and Sprecher's sacrifice fly gave Baraboo an 11-5 lead.
Dietz homered to score Olson, who had doubled, in the bottom of the sixth. Baraboo answered again in the seventh, with Paige Lewison doubling home Schindler; and Scott driving in Strampe.
"Hitting was slow, but we eventually started to swing it," Dan Lewison said.
Cleary went 2-for-4 with three runs scored and two RBIs in the win. Dietz and Olson each had huge days for the Beavers. Dietz went 3-for-4 with two home runs and four RBIs, while Olson went 4-for-5 with a home run and a double
Baraboo swept Reedsburg in 2019, claiming an 8-4 road win and a 10-9 home win. The teams will meet again when Reedsburg visits Baraboo on May 25.
Baraboo 001 145 2 — 13 13 2
Reedsburg 012 022 2 — 9 15 4
Pitchers (ip-h-r-er-so-bb) — B: Crary (W; 6.1-15-9-7-9-6), Lewison (0.2-0-0-0-1-0); R: Bormett (5-8-6-4-1-3), Olson (L; 2-5-7-7-1-4).
Leading hitters — B: Scott (2BI), Cleary 2x4 (3R, 2BI), Sprecher (2BI), Lewison (2B); R: Dietz 3x4 (2HR, 3R, 4BI), Olson 4x5 (HR, 2B, 2R, 2BI), Schnuppner 3x4 (2BI). At Nishan Park, Reedsburg.