PRAIRIE DU SAC — The last time the Baraboo wrestling team defeated rival Sauk Prairie, Alexis Winecke had just picked up a set of headgear.
After a decade worth of losses, the sophomore's 10-3 victory at 113 pounds put the Thunderbirds back on top in the series for the first time since the 2008-09 season, and sealed a 42-36 victory over the Eagles in a Badger North Conference dual meet. Baraboo added three more wins and took advantage of four Sauk Prairie forfeits to remain unbeaten atop the Badger North.
"It's huge. We came in here and got beat up quite a bit, and it was never fun, but it motivates you too as a coach, and you keep working so it doesn't happen year in and year out," Baraboo coach Joe Bavinka said.
"To be 4-0 (in the Badger North) right now, it feels good."
Baraboo (8-0 overall) led by as many as 27 but saw its advantage shrink all the way down to 39-30 with two weight classes left. And with the T-Birds forfeiting the final weight of 120 pounds, it was paramount for Winecke to come out on top at 113.
Winecke trailed 3-2 early on to Sauk Prairie sophomore Riley Minette, but was able to score a takedown with 1 minute, 10 seconds left in the first period and rode out Minette for a 4-3 lead after one period. Winecke opted to start the second period down and after staving off a Minette cradle attempt, she scored a reversal and two near-fall points for an 8-3 lead and never looked back.
"I knew I had to win for us to win the dual, so I took that responsibility upon myself; I worked through the match and just kept working," she said. "I knew that had sealed it. I knew I had to wrestle smart and stay off my back."
"You never know how your athlete is going to perform when they get in that situation, but she's been in those big matches like that before and I'm not surprised how well she did," Bavinka added.
While the Winecke victory sealed the win, Baraboo freshman Connor Goorsky got the T-Birds off on the right foot as he grinded out a 3-2 decision win over Sauk Prairie sophomore Dylan Breunig at 126. Baraboo junior John Gunderson also helped turn the tide in the T-Birds favor with an impressive win over Sauk Prairie senior Marcus Hankins at 195.
Gunderson, ranked No. 5 at 182 pounds in the latest WiWrestling.com Division 1 rankings, cinched in a cradle on Hankins, ranked No. 8 at 195, late in the third period and worked to a pin in 5:14 for a 39-12 lead. With just five weights to go, and an albeit slim chance, the Eagles didn't back down.
Sauk Prairie senior Simon Patterson shifted the momentum back in favor of the Eagles with a pin over Baraboo's Ben Florencio in 4:22 at 220 pounds. Senior Austin Rider kept things rolling for the Eagles as he won another ranked vs. ranked match-up with Baraboo senior Tyson Fry.
Rider, ranked No. 8 at 285, caught Fry, ranked fifth at 220, in a headlock midway through the second period and worked to a pin in 3:05 to bring the Sauk Prairie crowd to its feet.
"It was probably the highlight of the dual meet for us," Sauk Prairie coach Matt Gaffney said. "Austin (Rider) has been wrestling amazing all year, and to have him come up with that pin, it was huge to put us within reach of the dual win."
Sophomore Colton Uselman got the Eagles even closer with a first-period pin at 106, but Winecke shut the door in the end. Despite coming out on the short end, Gaffney was thrilled with the team's effort against the early season league leaders, especially given the Eagles' struggles to field a full team so far.
"All year we've been battling giving up some forfeits, but I felt like the matches were wrestled, we wrestled really solid. To have a dual meet at 42-36 with them, I was really proud of the guys," he said.
As for the T-Birds, there's still plenty left to achieve with a Badger North crown in their sights. Winecke knows that "everyone has to be involved to be team conference champs," and Bavinka said it's just about getting the job done.
"We have some really experienced kids, but we also have some inexperienced spots, and you just have find ways to win; get the pins when you can and get the bonus points," he said.
BARABOO 42, SAUK PRAIRIE 36
126 pounds: Goorsky, B, dec. Breunig, 3-2. 132: Elizondo, SP, pinned Tikkanen, 1:32. 160: VanHouten, B, pinned S. Vils, 1:32. 195: Gunderson, B, pinned Hankins, 5:14. 220: Patterson, SP, pinned Florencio, 4:22. 285: Rider, SP, pinned Fry, 3:05. 106: Uselman, SP, pinned Schultz, 0:53. 113: Winecke, B, dec. Minette, 10-3. 145, 152, 170, 182: Baraboo received forfeit. 120, 138: Sauk Prairie received forfeit.
Alexis Winecke, Riley Minette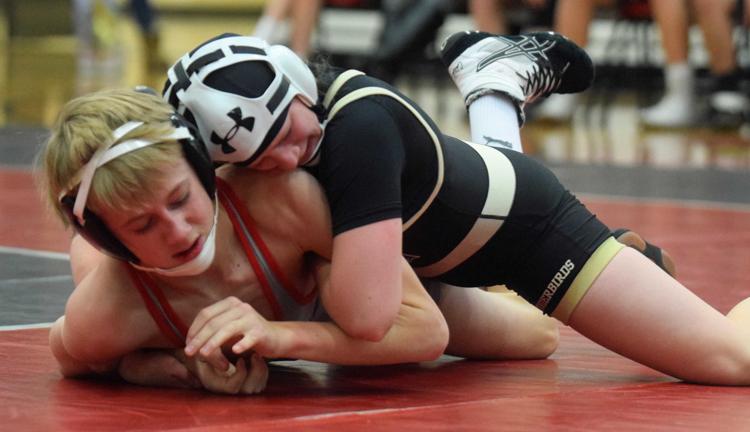 Simon Patterson and Ben Florencio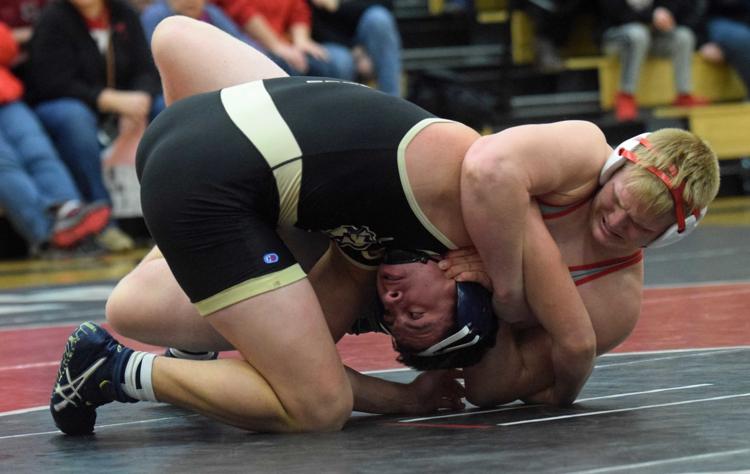 Colton Uselman and Camdon Schultz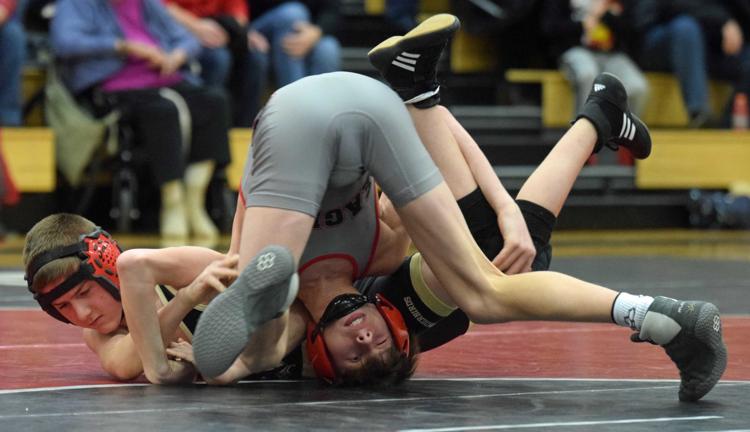 Dylan Breunig, Connor Goorsky
Tyson Fry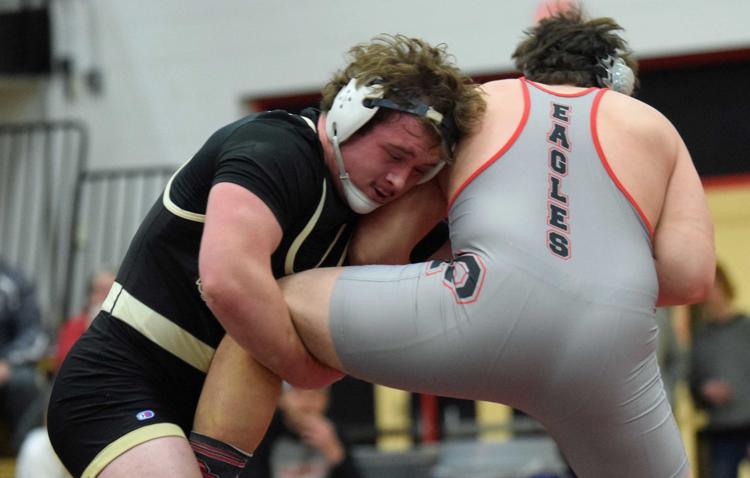 Luis Elizondo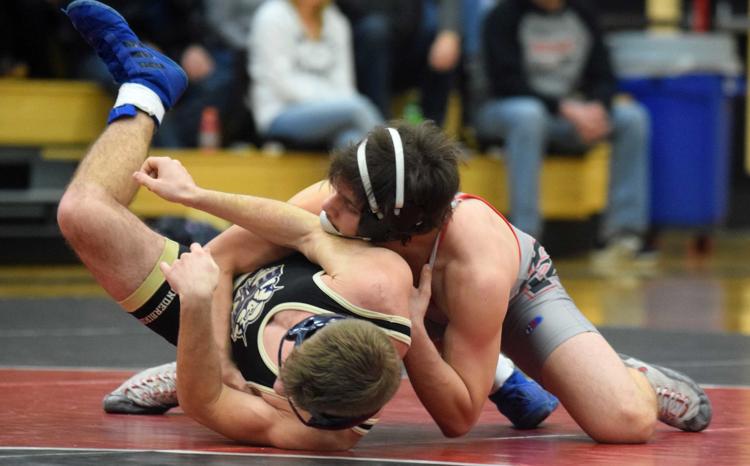 John Gunderson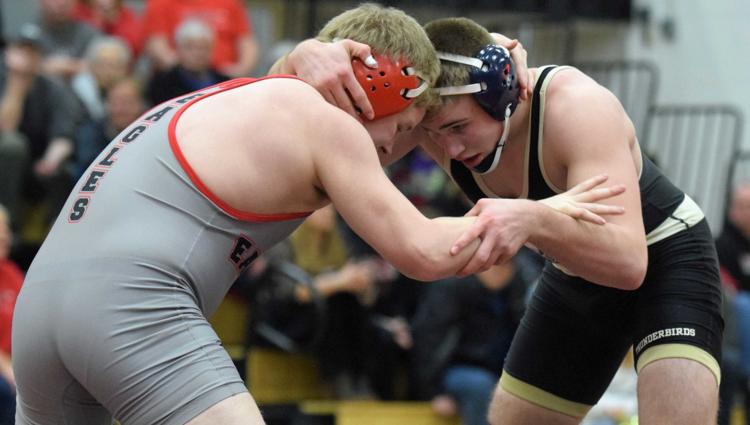 Marcus Hankins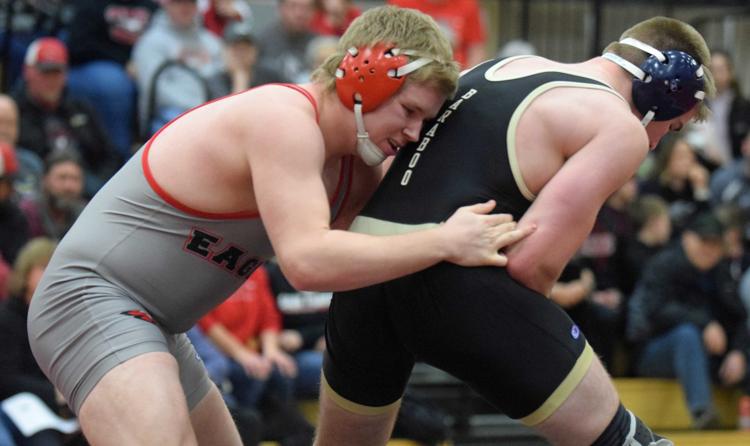 Frankie VanHouten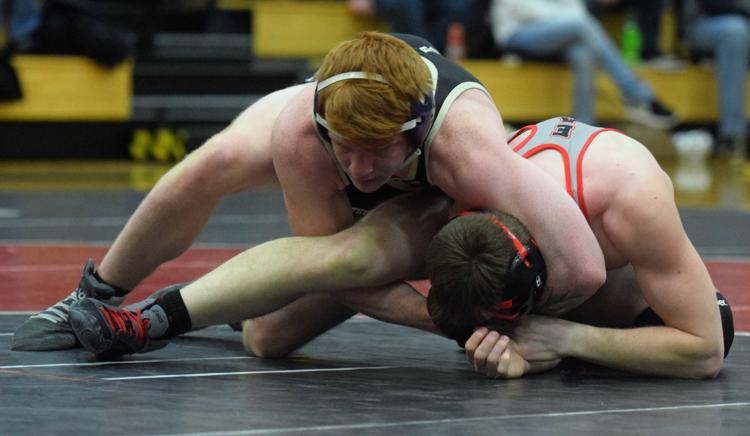 Austin Rider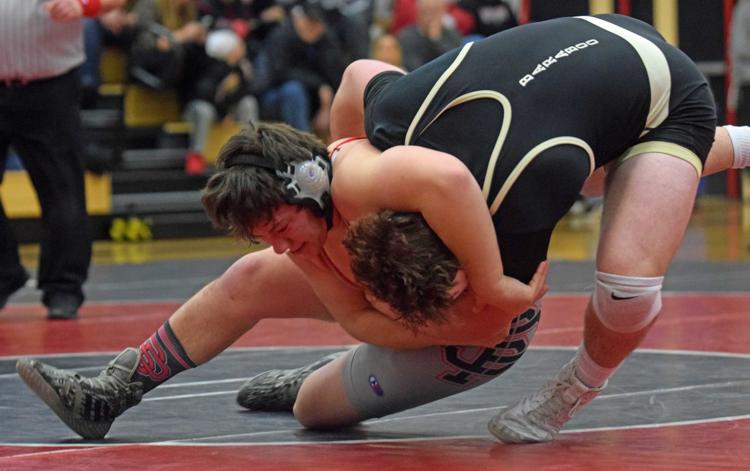 Vince Tikkanen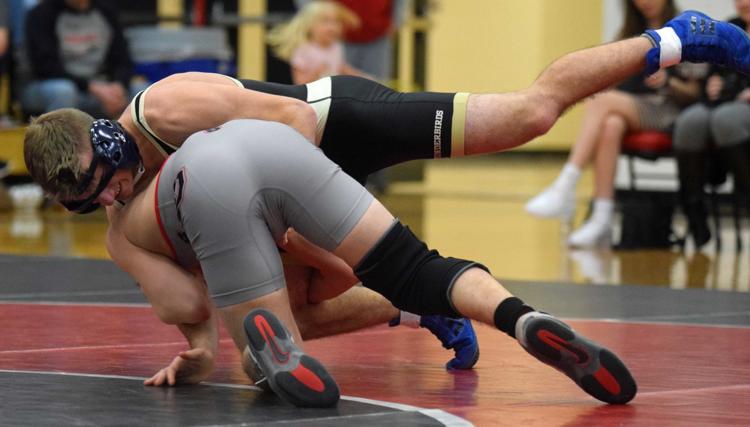 Sam Vils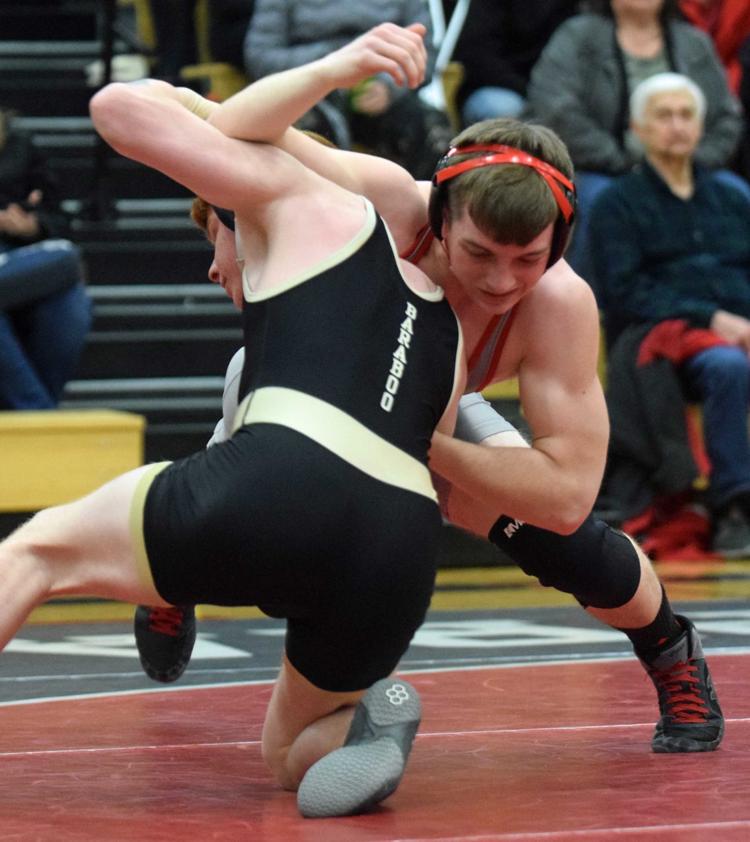 Alexis Winecke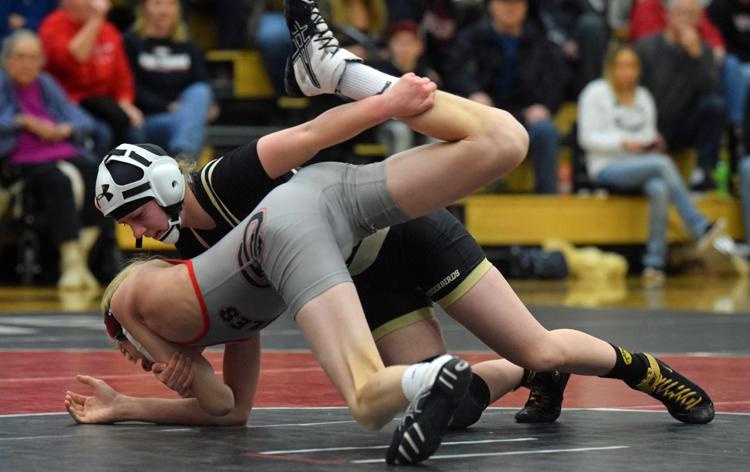 Riley Minette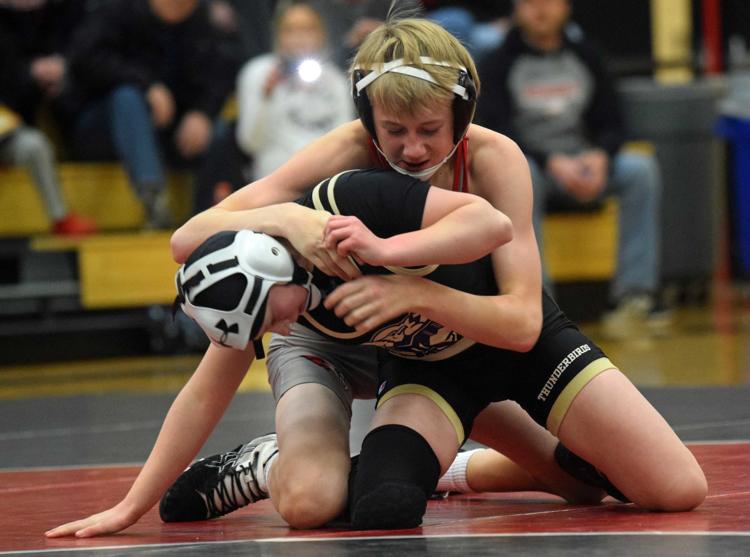 Camdon Schultz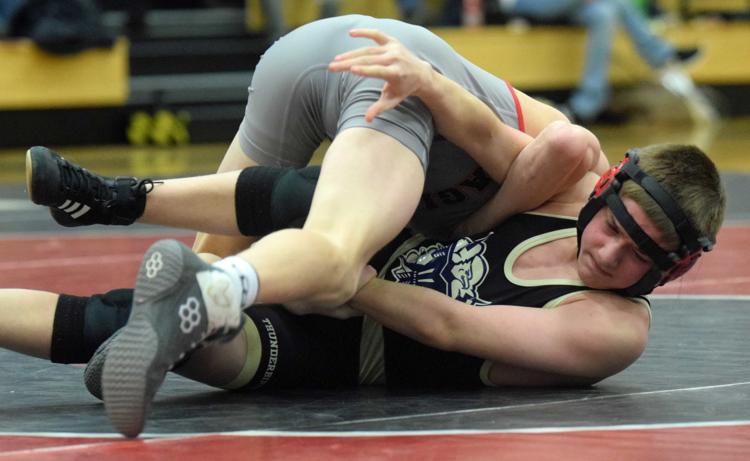 Dylan Breunig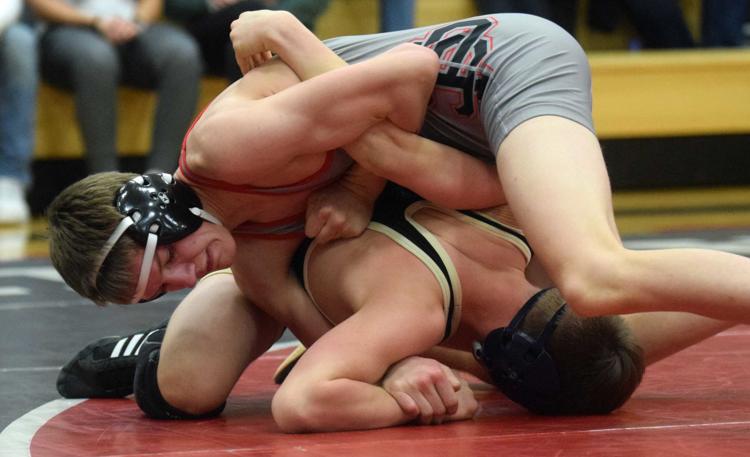 Ben Florencio
Colton Uselman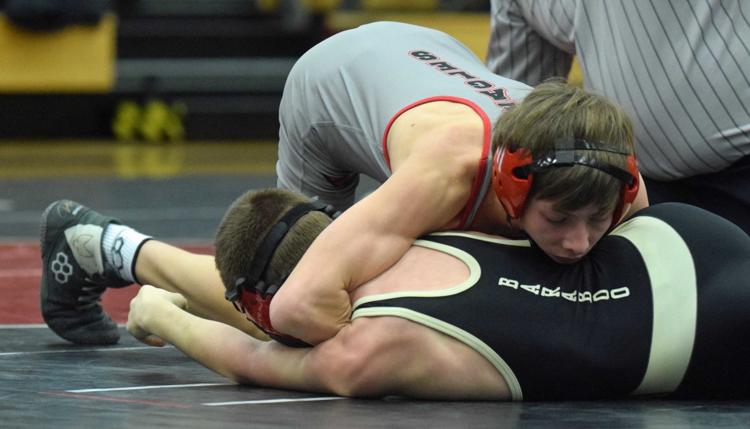 Connor Goorsky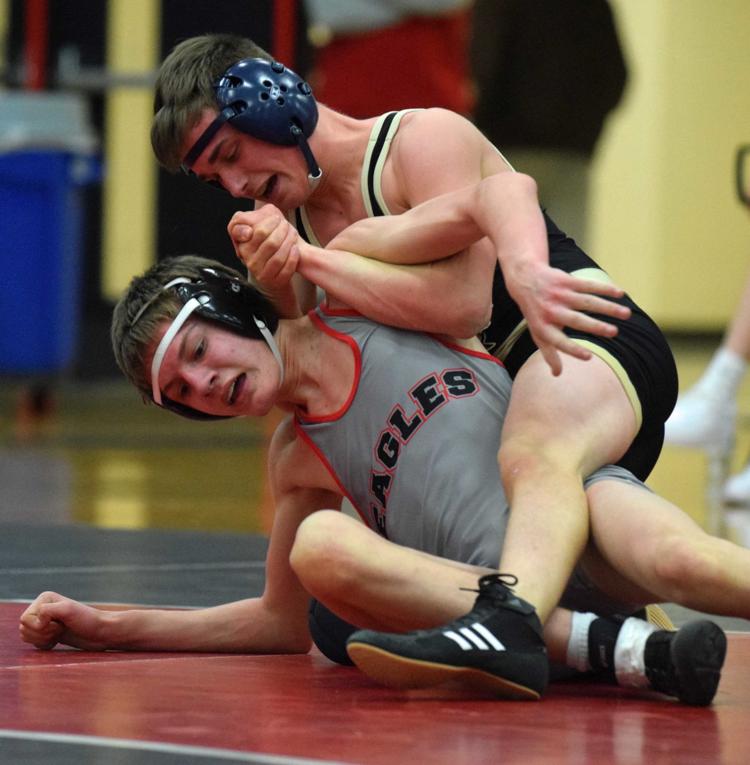 Simon Patterson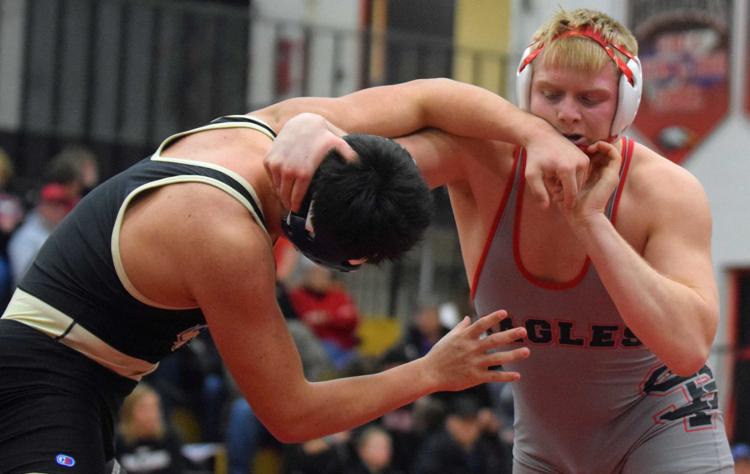 Follow Sean Davis on Twitter @SDavis_PDR or contact him at 608-745-3512.
Be the first to know
Get local news delivered to your inbox!