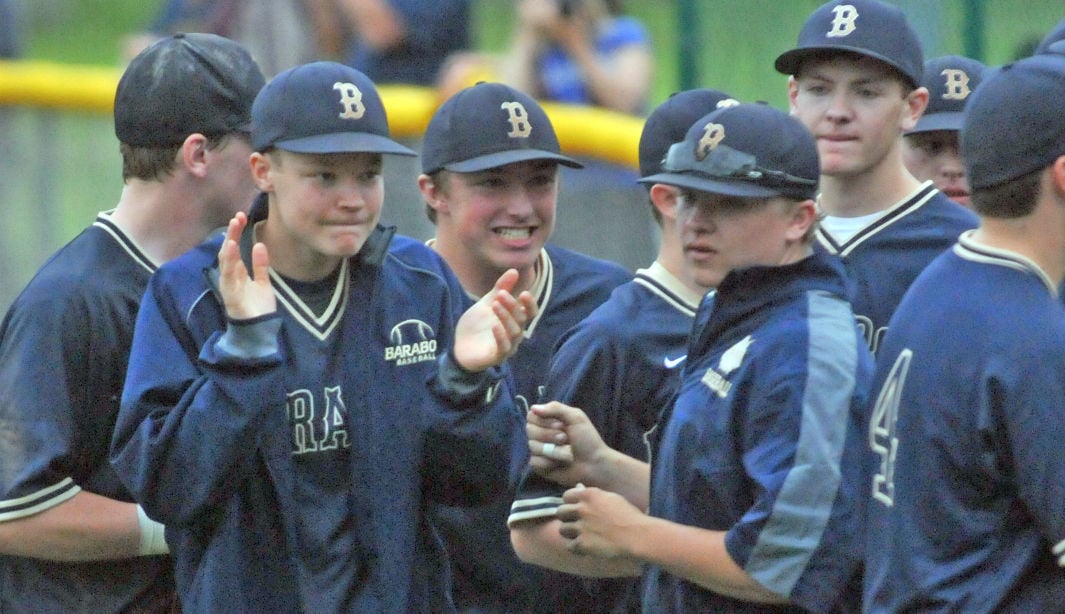 May 15, 2019
The top-seeded Milwaukee Bucks began their first trip to the Eastern Conference finals in 18 years with a 108-100 home win over the Toronto Raptors. Brook Lopez had 29 points, 11 rebounds and four blocks in the win, while Giannis Antetokounmpo had 24 points, 14 rebounds, six assists, three blocks and two steals. The Bucks also won Game 2 before the Raptors one four straight on their way to the NBA title.
May 15, 2015
The Reedsburg prep softball team scored three sixth-inning runs to rally for a 6-4 home win over Badger North Conference rival Baraboo. Baraboo had taken a 4-3 lead when four straight single were capped off by Kayla Emhoff's two-run single to center field. The Beavers answered immediately in the top of the sixth, as they tallied four hits and were the beneficiaries of three Baraboo errors. Molly Svoboda, Rachel Meise, Kate Gesteland and Brooke Michel each had hits in the decisive inning.
The Baraboo High School baseball team took a 10-4 lead in the fourth inning, then held off a furious Reedsburg comeback to claim a 10-9 home win. Baraboo pitcher Miles Statz earned the win, while Jarrett Benson picked up the save. Griffin Nicksic, T.J. Wagner and Trevor Hanson each hada two of Baraboo's 12 hits. Reedsburg's Lucas Muchow and Firari each finished with two hits and three RBIs.
May 15, 2001
The Milwaukee Bucks suffered a 94-86 home loss to fall behind 3-2 a second-round Eastern Conference playoff series against the Charlotte Hornets. Charlotte's Jamal Mashburn scored a game-high 24 points, while Baron Davis chipped in 19. Milwaukee's Glenn Robinson scored a team-high 22 points, while Ray Allen had 20 points, seven assists, six rebounds and three steals, and Tim Thomas had 15 points and eight rebounds off the bench. The Bucks rallied to win the final two game of the series before losing to the Philadelphia 76ers in the conference finals.
May 15, 1973
California Angel pitcher Nolan Ryan threw the first of his record seven no-hitters in a 3-0 win over the Kansas City Royals. Ryan had 12 strikeouts while allowing three walks in the win over the Royals.
May 15, 1941
New York Yankees outfielder Joe DiMaggio went 1-for-4 with a first-inning single in a 13-1 loss to the Chicago White Sox. DiMaggio's single began a hit streak that lasted 56 games, a record that still stands.
May 15, 1918
Washington Senators' pitcher Walter Johnson pitched an 18-inning complete game shutout in a 1-0 home win over the Chicago White Sox. Claude "Lefty" Williams also went the distance for the White Sox, lasting until Johnson singled in the 18th to move Eddie Ainsworth to third base. A wild pitch eventually brought Ainsworth home for the winning run.
Be the first to know
Get local news delivered to your inbox!