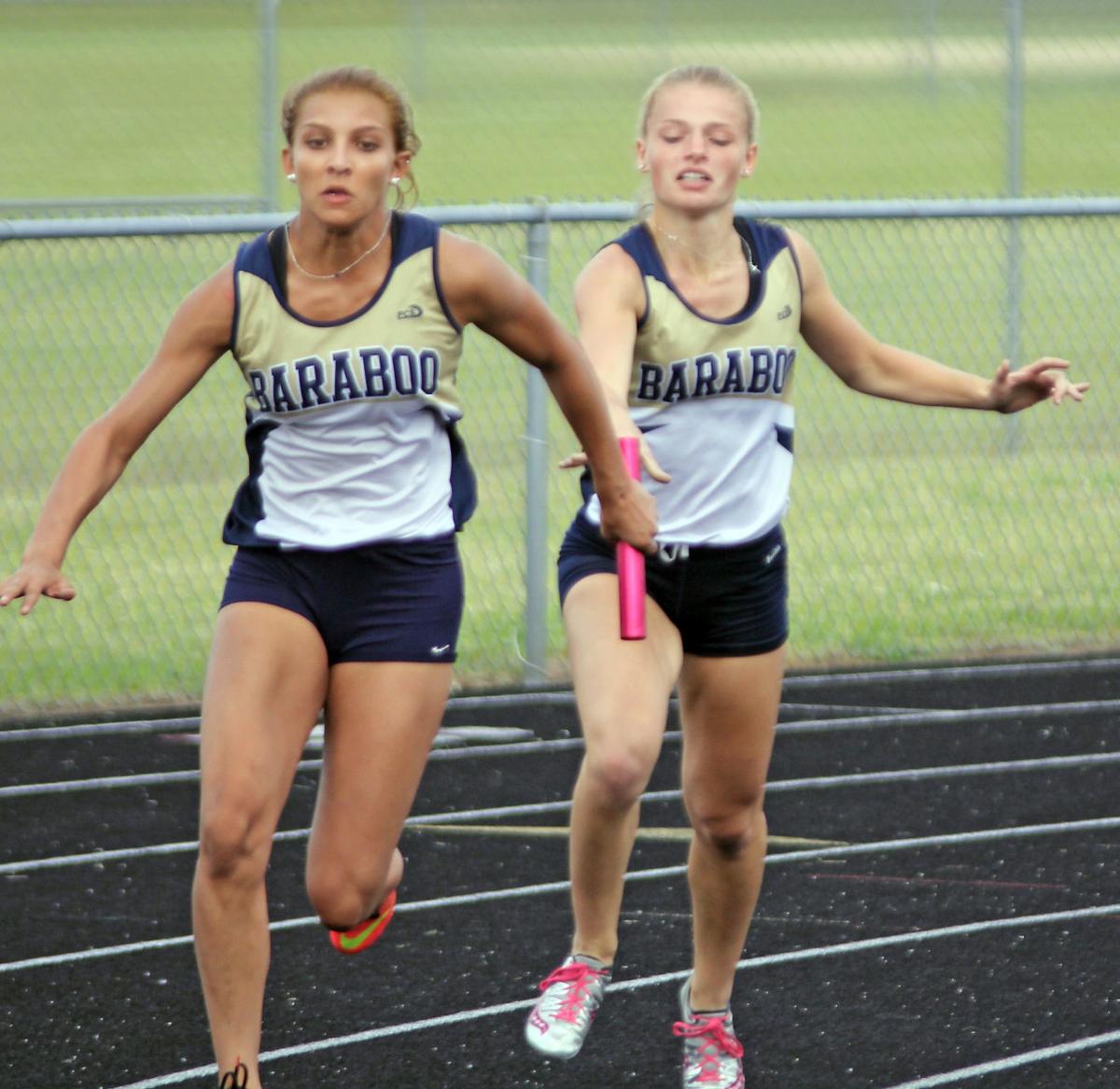 May 23, 2019
The Milwaukee Bucks suffered a 105-99 home loss to the Toronto Raptors to fall into a 3-2 deficit in the Eastern Conference Finals. Kawhi Leonard scored 15 of his game-high 35 points in the fourth quarter, helping the Raptors outscore the Bucks 33-24 in the fourth.
Giannis Antetokounmpo had 24 points, six rebounds and six assists for the Bucks, while Malcolm Brogdon added 18 points, 11 rebounds and six assists.
The Bucks had won the first two games of the series before the Raptors won four straight, then went on to beat the Golden State Warriors in the NBA Finals.
May 23, 2016
The Baraboo High School track and field teams swept the boys and girls titles at the WIAA Division 1 regional meet in Sparta.
The quartet of Kaylee Mueller, Hannah Crowe, Jamie Runnels and Emily Kieck teamed up to win the 4x200-meter relay in 1 minute, 45.6 seconds — breaking a 33-year-old school record. Mueller, Runnels, Crowe and Kieck also won the 4x100 relay (:50.22). Mueller wasn't done, also winning the 100 (:12.99) and jumping 17 feet, 6½ inches to break the school record set in 1977. Josie Schaefer won the shot put (43-03) and discus (166-06).
The Baraboo boys' 4x800 relay team of Austin Castleberry, Ben Bildsten, Joey Rausch and Jackson Snow won in 8:26.83, while Tony Spink, Ben Bildsten, Paddy O'Rourke and Snow won the 4x400 relay (3:32.65). Rausch also won the 3,200 (9:55.09), while Kyle Weiland won the 300 hurdles (:40.69) and Kody Weiland won the long jump (22-02¼).
May 23, 2002
Shawn Green hit four of the Los Angeles Dodgers' eight home runs as they handed the Milwaukee Brewers a 16-3 loss at Miller Park in Milwaukee. Green went 6-for-6 with four home runs, a double, seven RBIs and six runs scored. Adrian Beltre, Hiram Bocachica, Dave Hansen and Brian Jordan also homered for the Dodgers, who set a franchise record for home runs in a game.
Glendon Rusch started on the mound for Milwaukee, allowing two home runs and eight earned runs in 1⅔ innings. Brian Mallette also gave up a pair of solo home runs in two innings of relief, while Jose Cabrera allowed four homers and six earned runs in 1⅔ innings.
Alex Ochoa led the Brewers at the plate, going 2-for-4 with a solo home run, a walk and three RBIs. Mark Loretta and Ronnie Belliard each added a pair of singles.
Be the first to know
Get local news delivered to your inbox!