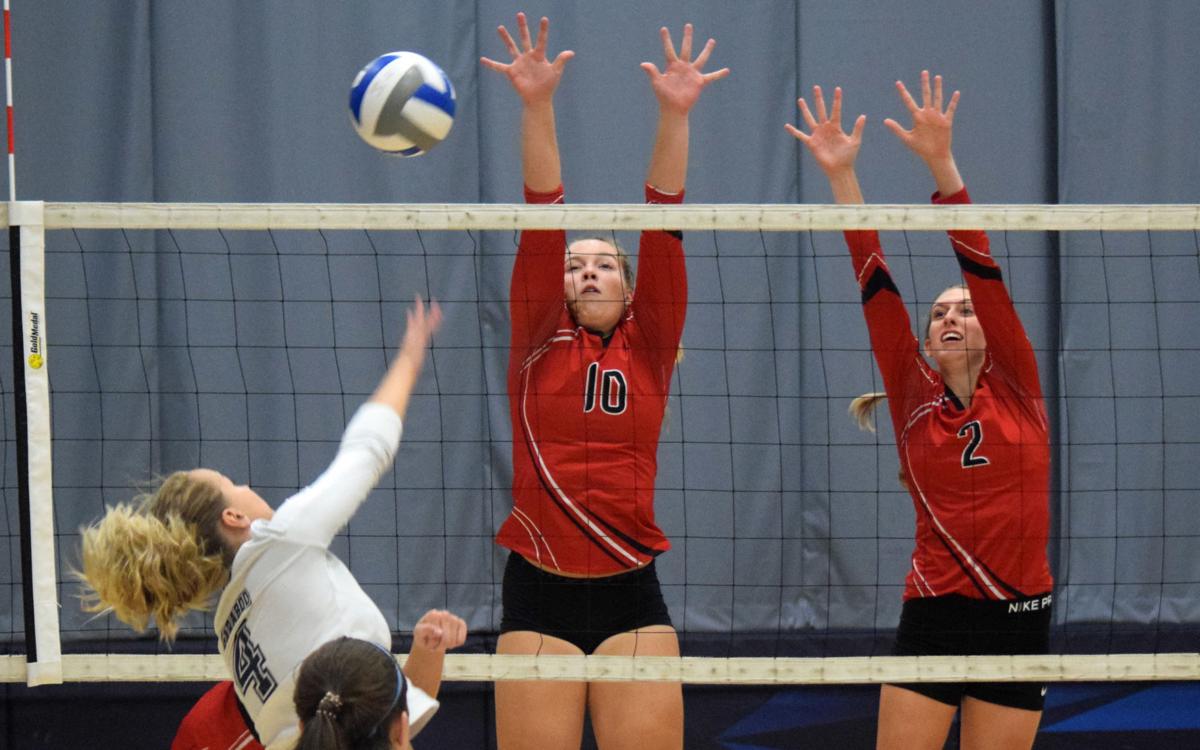 Sauk County high schools still have the opportunity to create their own schedules after the Badger Conference officially announced Friday that it won't hold conference competitions this fall.
A letter from Sauk Prairie High School athletic director Josh Boyer to the district's student-athletes and families made it clear that the Eagles are still hoping to compete during the COVID-19 pandemic.
"Right now, we are hopeful that we can still participate and have a fall season with schools in our conference and surrounding area that decide they too can safely play," Boyer's letter reads. "If the options of the fall do not come to fruition, we will work on exploring and planning what a spring opportunity would look like for fall sports. Again, we are doing everything we can to hopefully still play fall sports this fall."
If that proves impossible, the Wisconsin Interscholastic Athletic Association has opened the possibility of playing fall sports in the spring. The WIAA and the 16-school Badger Conference are both allowing schools to play this fall if the local health guidelines allow, although no official conference competition will be held and it's likely traditional state tournaments will be canceled.
"Since all member schools are not able to participate fully in conference contests during the current fall season dates as scheduled, Badger Conference competitions will not be held and conference champions will not be named," the Badger Conference statement reads. "The WIAA has said that schools which are unable to start fall sports in 2020, may have an opportunity in the spring to conduct their fall seasons.
"All schools will be supported in their local decisions and may have the option to schedule non-conference competitions in fall sports, so long as they follow the guidance of the WIAA and local public health officials."
The lack of postseason competitions would be OK for Boyer, who wrote that the Sauk Prairie athletic department believes there are numerous benefits to sports. Therefore, holding some events this fall would be ideal — even if the seasons look completely different than usual.
"These are unique times and what we have been accustomed to or expected out of schedules of athletic contests for each season will most likely not be the case for this upcoming school year as we will experience differences in how things are scheduled," Boyer wrote. "We have always viewed sports as an important component to the educational process. Participation in sports provides opportunities for developing and cultivating a variety of skills, such as communication, teamwork, discipline, leadership skills and respect for others. In addition, participation in sports encourages healthy choices, leads to increased physical activity, and is simply fun.
"Therefore, we are committed to offering this opportunity to students, assuming it is safe and allowable as determined by public health."
According to the WIAA, the first competitions since early March could be girls golf events starting Aug. 20. Other starting dates are Aug. 21 for girls tennis; Aug. 25 for boys and girls cross country and for girls swimming and diving; Sept. 15 for boys soccer and girls and boys volleyball; and Sept. 23 for football (though most football games likely will be scheduled for Friday, Sept. 25).
Baraboo and Reedsburg, which also compete in the Badger Conference, have also stated they would like to compete this fall. The Baraboo School Board approved a 2020-21 school year plan that will offer in-person and online instruction options starting Sept. 1, while allowing the athletic department to pursue athletic events as long as the Sauk County Health Department allows for it.
"The Sauk County superintendents have also been collaborating on our athletic events, and if there's opportunity for us to pick up some games with each other, or contests or events with each other in all the sports, we're going to opt to do that — placing conference events at the top of our priority," Baraboo superintendent Lori Mueller said Monday. "We're also trying to act consistent with allowing how many spectators at each event based on immediate family members and other criteria for each athlete, as well as requiring face coverings at all of our events. Just acting in unison as a county to make sure we're doing the same things.
"Decisions and recommendations that we're bringing forward have all been vetted by Sauk County Health."
The WIAA Board of Control is scheduled to meet again Aug. 14, with practices for girls golf, girls tennis, girls swimming and diving, and boys and girls cross country starting Aug. 17. Football, boys soccer, and girls and boys volleyball can begin practice Sept. 7.
"We would hope to start the sports seasons according to those dates," Baraboo athletic director Jim Langkamp said Monday. "Let's say we start the fall sports season, and then a couple weeks in, the Sauk County numbers are bad and we have to stop, we can again go back. We're not committed to one plan or the other. We can start it and then if things don't work out, we may still have an option to adjust in the spring."
Concerned about COVID-19?
Sign up now to get the most recent coronavirus headlines and other important local and national news sent to your email inbox daily.