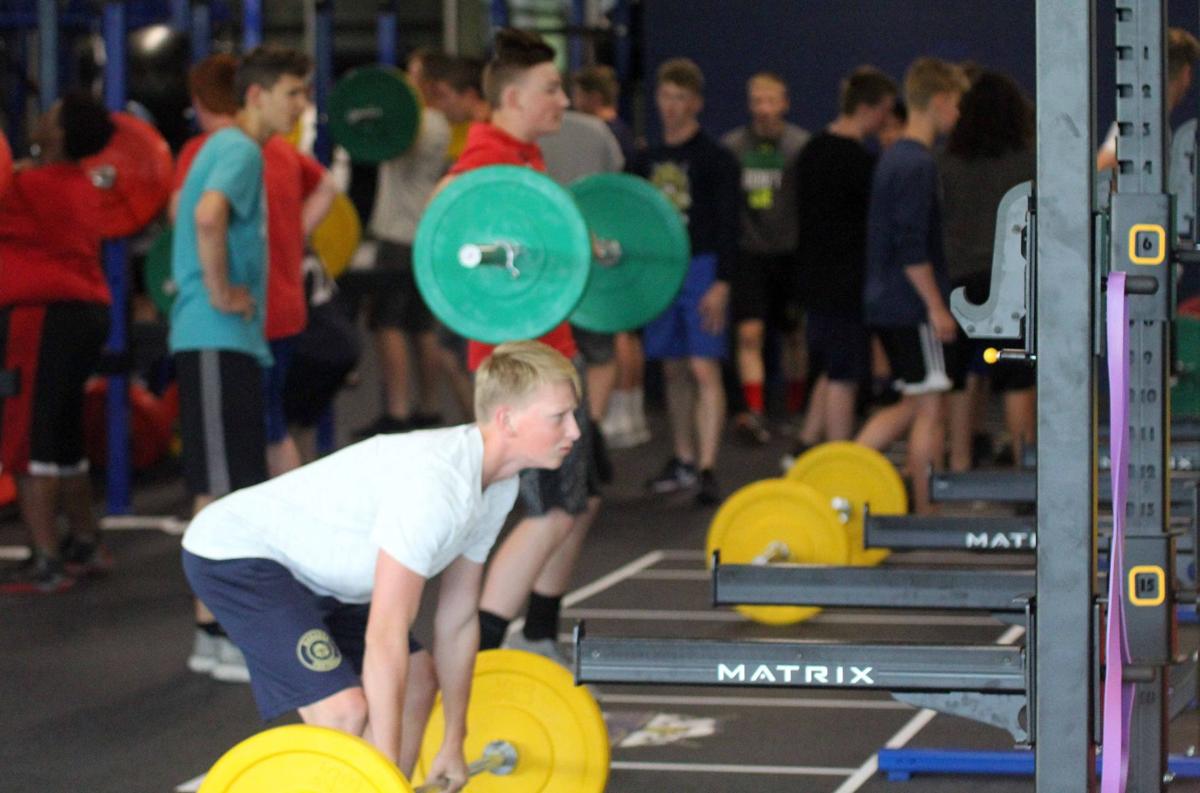 It appears decisions surrounding fall prep sports are expected to be made at the local level.
Baraboo School District athletic director Jim Langkamp, speaking at a June 8 school board meeting, said that he supports communities making their own decisions regarding how to bring high school sports back amid the COVID-19 pandemic that shut down all Wisconsin schools in March. Langkamp told the school board, which extended Baraboo's Wisconsin Interscholastic Athletic Association membership during the meeting, that WIAA executive director Dave Anderson's expressed a similar opinion during a recent meeting.
"My takeaway was that, similar to the governor's bounce-back plan getting overturned by the supreme court, they are not likely to shut down the entire state," Langkamp said of his understanding that the WIAA won't enforce statewide standards. "Dave (Anderson's) opinion is it's going to be, if anything, regionally or by conference."
Baraboo is a member of the Badger Conference, which has 16 schools across seven counties in southern Wisconsin. Dane County schools are currently shut down through the end of July, which means athletes at those schools won't be able to work out at their facilities. Langkamp hopes that this doesn't lead to the Badger Conference enacting a widespread standard preventing any schools from opening for workouts.
"My personal feeling, and what I feel like is best for our kids is that each school is allowed to make their own decision," Langkamp said. "For example, let's say the Badger Conference says no schools can be used for summer camps and things. I think that really widens the gap between the haves and have-nots. Because if school buildings are closed and I'm a family that lives near Madison and have money... I can pay a couple thousand dollars to be in a baseball program or AAU basketball, or I can join the YMCA in Madison and get my basketball workouts in. Whereas, if you're from a rural school more like us — and especially if you're economically disadvantaged — you won't have these same options. Even though people will argue 'well we have to keep the playing field level and nobody can do anything,' I feel like the playing field's tipped upside down and the haves now have an even bigger advantage over those of us that don't have those same advantages."
Langkamp said that Baraboo and the WIAA are working as if fall sports will start on time, beginning with football practice Aug. 4.
"The work between now and then is going to be to figure out what that's going to look like, in terms of how do we administer the sports?" Langkamp told the board. "Do we use locker rooms? Do we not allow kids in the locker rooms and just have them take their stuff home? What will game nights look like? What kind of crowds can we have? All of that stuff. Those are things that are all going to be worked on as time goes by over the next two months. I think there's a very high likelihood that all the fall sports start on time, but that's just as it stands right now as of today."
The first step for Baraboo teams would be getting athletes back together on July 1 for open gyms and strength and conditioning. Baraboo's typical summer fitness program hasn't been held due to the pandemic, but athletes could still get more than a month in before practices start.
With Sauk County moving into Phase 2 of its COVID-19 reopening plan, up to 50 people can theoretically gather at schools to get face-to-face work in.
Concussion management policy
The school board also approved a new concussion management policy at its June 8 meeting. The policy covers injuries that occur during the school day, during school sponsored events and during school sponsored athletic events — and how to transition students who suffer concussions back into school and athletics.
When a student shows signs of a concussion during an athletic competition, they will be immediately removed from the event while a parent or guardian is notified. The student will be observed for at least 30 minutes, with the EMS being activated if there are worsening signs like loss of consciousness, decreasing level of alertness, unusual drowsiness, severe or worsening headache, seizure, persistent vomiting and difficulty breathing.
A coach, athletic trainer or district employee must complete documentation of the incident, which will be kept on record. Students with concussions can't return to practice or competition on the same day, and not until they get written clearance from a health care professional to begin a return-to-play protocol.
If concussion symptoms persist for more than four weeks or if they substantially interfere with a student's learning, the school district will develop a support plan based on input from family, health care professionals and school staff.
District coaches must complete a concussion management certification training course once each school year begins. Before competing in sports, all students and at least one parent or guardian must acknowledge receipt and understanding of concussion and traumatic brain injury info provided by the district.
Follow Brock Fritz on Twitter @BrockFritz or contact him at 608-963-0344.
Concerned about COVID-19?
Sign up now to get the most recent coronavirus headlines and other important local and national news sent to your email inbox daily.