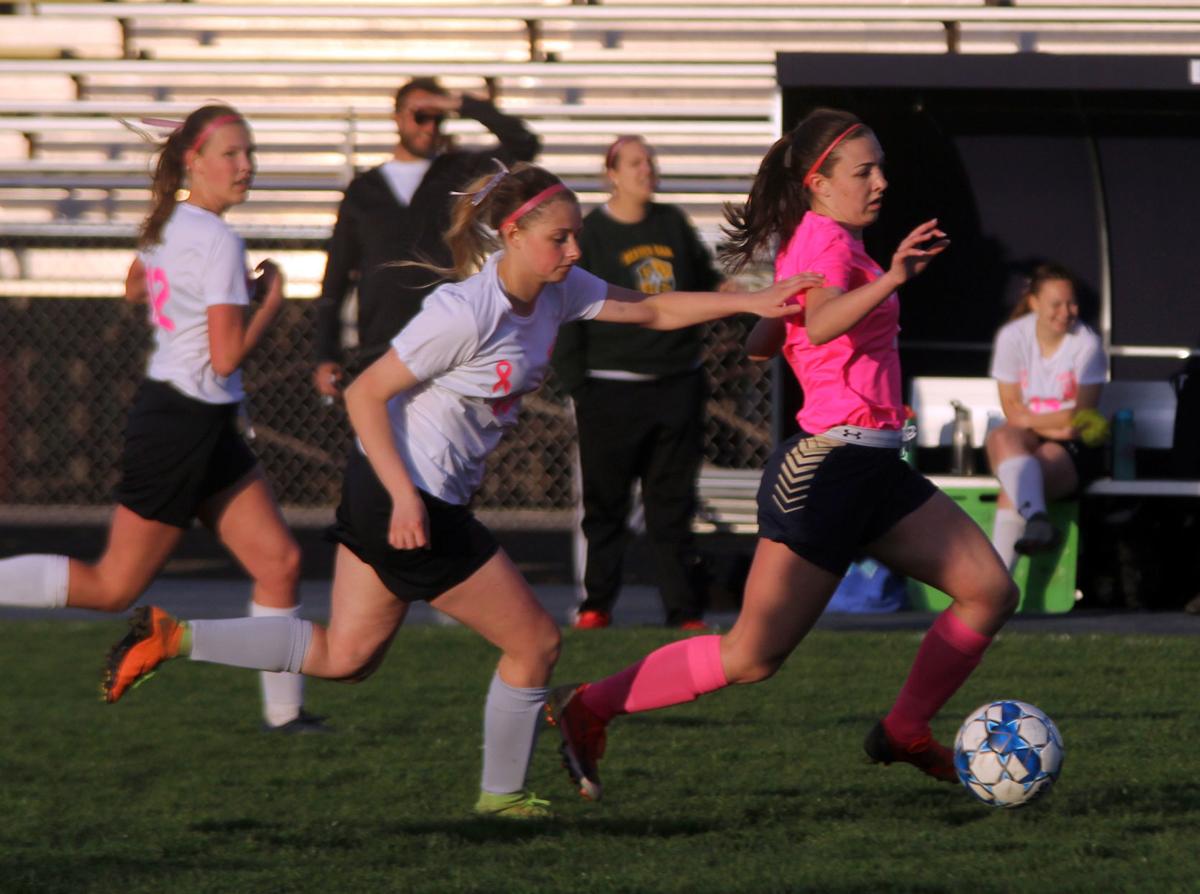 The prep girls soccer season was supposed to start with its first practice on Monday.
Instead, Baraboo High School assistant coach Katie Cummings was writing a letter to her team, which will be kept off the field until at least April 24 as the world continues to combat the COVID-19 outbreak.
"Today was the day us coaches have been waiting eagerly a whole year for," a portion of Cummings' letter read. "Today was supposed to be the start of your last sports season of the year for most of you... and the culmination of high school athletics entirely for you seniors. But today changed, like many other things in this unpredictable world right now, and it's no longer our first day. It's no longer the first day our cleats hit the grass for their inaugural crusade into our 2020 season.
"It's no longer the first day our soccer families unites and is whole again."
That feeling was present across Wisconsin's empty soccer fields and baseball diamonds on Monday. High school baseball season was also slated to start in full, which would have provided Baraboo head coach Dan Pavlue a chance to work with his new team.
"Both the players and myself were devastated to learn that the season was delayed," the first-year Baraboo coach said Thursday. "The players have been working very hard in preparation for the start of the season, so they were stunned when they received the news. However, I was very impressed with the response of our players after the news sunk in. Many players immediately began thinking about ways in which both the program and themselves as individuals could improve during the delay."
If the coronavirus situation changes and spring sports seasons are able to get underway, teams across the country will have to adjust to missing out on a crucial portion of the year. Pavlue was looking forward to implementing his style of baseball within a young team that includes just three seniors — Will Gunnell, James Kincaid and Calvin Peterson.
"Introduce and reinforce what the Thunderbird baseball program will look and feel like," Pavlue said of his early-season plans. "We also planned to use early-season practices to gain a deep understanding of the current players we have in our program from an athletic standpoint, but more importantly, from a personal standpoint. It has always been my belief that successful programs are built upon strong, positive, trustworthy relationships. Although this will be a bit more challenging with the delay, we will continue to get to know each other through other means."
Preseason practices were going to look a bit different at Sauk Prairie High School, where Darin Pape has coached the senior class of Ben German, Dylan Andrews, Jay Liedtke, Domenic Adair, Owen Kolnik, Marcus Hankins and Brooks Leister throughout their careers.
"It's hard to fathom a spring without baseball," Pape said. "Not having sports to watch or participate in makes a huge difference in the lives that we live. However, our kids are very resilient. They are probably handling this situation better than their coaches are."
Even for a relatively experienced team like Sauk Prairie, the early portion of the season is used to hammer down fundamentals.
"We are now missing out on an entire week of pitcher preparation," Pape said. "We also determine rosters, install offensive game plans, practice signs, go over defensive situations, work on individual fundamentals, and do things with teammates to create chemistry. All of that is on pause right now. Hopefully it isn't shut down for the whole season."
If the fields remain empty, coaches are working on ways to keep kids engaged. Pavlue and Pape are both sending voluntary workouts, while the Baraboo soccer team, and head coach Tyler Lang, is planning a number of at-home skill and mental health challenges to keep players involved.
"Our new reality is uncomfortable, heartbreaking and uncertain to say the least, but it is also one of epic growth," Cummings said. "Being a part of a team is much bigger than the game of soccer itself. It's about learning to deal with challenges, adversity, internal struggles, and so much more. Although we aren't able to unite as a team right now, you are able to grow so much deeper individually. You have no choice but to weather this storm and we have absolutely no doubt you all will come out much stronger mentally, and perhaps even physically."
Concerned about COVID-19?
Sign up now to get the most recent coronavirus headlines and other important local and national news sent to your email inbox daily.