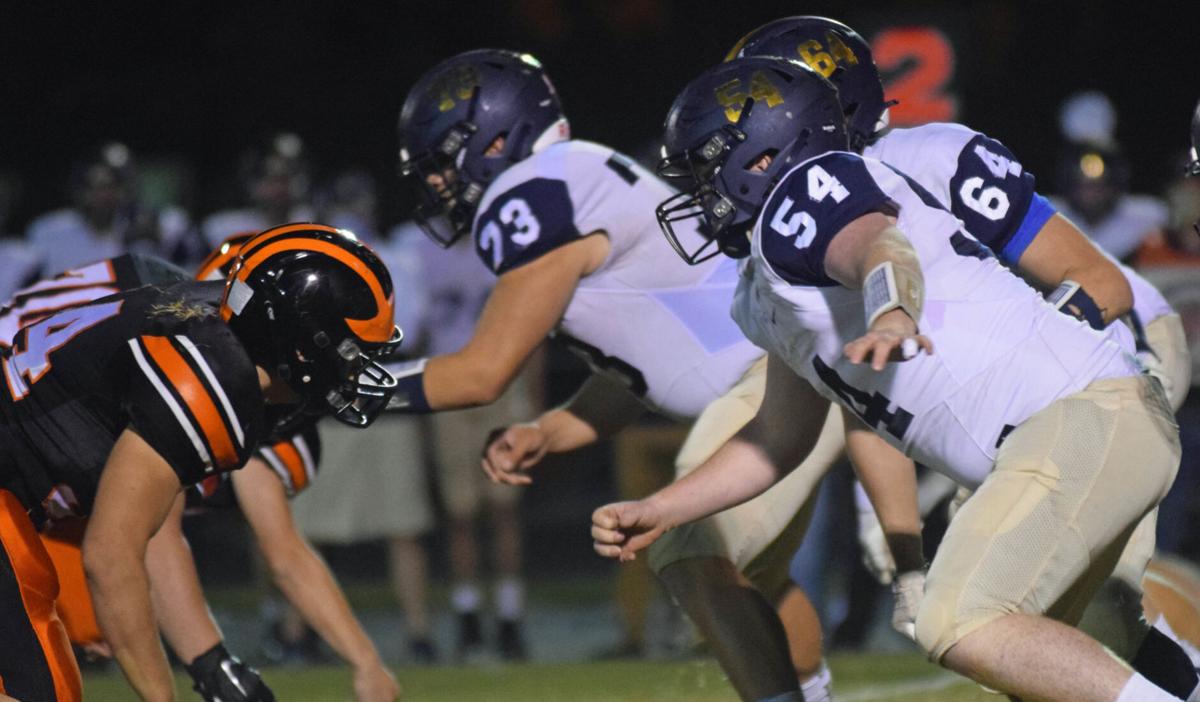 The Baraboo and Reedsburg prep football teams aren't moving to the Mississippi Valley Conference quite yet.
Hearing appeals from several schools, the WIAA Board of Control on Friday decided to send the 11-player football-only conference realignment plan back to the WIAA conference realignment task force for additional consideration.
The 11-player football plan that has an impact on 23 schools was remanded to the task force, which will meet April 6 and examine four new proposals that were submitted by Portage, Reedsburg, River Ridge and Rice Lake. Those four schools and Baraboo expressed opposition to the task force's plan.
In the task force's plan for 2022, it was proposed Baraboo and Reedsburg would move from the Badger Conference to the Mississippi Valley Conference, which those two schools opposed. Also, the Big Eight Conference's Sun Prairie East and Sun Prairie West would be placed in the Badger Large for football only and Janesville Craig and Janesville Parker would return to the Big Eight as part of the plan that had a domino effect on numerous schools.
Schools directly impacted by any reconsideration or changes to the existing plan will be notified. The task force then will bring a plan to the Board of Control for final consideration at the Board's April 16 meeting, according to a WIAA release.
Madison Memorial athletic director Jeremy Schlitz, co-chairman of task force with Lance Bagstad, said Friday night he believed the plan being sent back to the task force was a good step to gather as much feedback as possible in order to arrive at the best solution. Schlitz and Bagstad were available to answer questions during the two-hour football-only realignment portion of the Board of Control meeting.
Schlitz said the task force will consider the specific amendments made on appeal Friday. The task force then could forward its original plan or a plan with modifications to the Board of Control.
The Board of Control could accept the plan or the modified plan, or reject any conference realignment (which would seem to be the least likely occurrence).
The Portage plan includes a seven-team Badger South and seven-team Southern Lakes as paired conferences, a six-team Big Eight (Dane County Large) and six-team Badger Metro (Dane County Small) as paired conferences and a six-team Badger North and six-team MVC as paired conferences.
The Portage plan would create a set of "Paired 6" conferences between a re-formed Badger North and the Mississippi Valley.
Portage (778 enrollment), Baraboo (896) and Reedsburg (884) would be joined by the likes of Sauk Prairie (878), Beaver Dam (1,114) and Mount Horeb/Barneveld (904) to comprise the Badger North, which also included Waunakee and DeForest from 2017-2019 prior to last year's Badger Large/Small reconfiguration.
Opposite the Badger North would be the Mississippi Valley comprised of Holmen (1,147), La Crosse Central (1,020), Onalaska (953), Tomah (911), Sparta (768) and La Crosse Logan (704).
The goal of the Portage plan is to ease the burden of travel by having teams play two conference crossover games, with each school hosting one and travelling for the other.
"It basically gives each school one long trip per year. I know it is not ideal, but the other advantages the plan produces far outweighs that one long trip," Portage athletic director Ed Carlson said this week.
"Yeah, there's going to be one trip you're not going to love each year, but somebody else is also coming to you. So it's 12 schools sharing the pain," Baraboo athletic director Jim Langkamp said during a Baraboo School Board meeting last month.
The Portage plan, which Carlson said has support from 14 of the 16 Badger Conference schools, would also include a relationship between the Big Eight and the new Badger Metro. The Big Eight would be made up of Middleton (2,250), Madison West (2,213), Madison Memorial (2,174), Madison La Follette (1,714), Madison East (1,652) and Verona (1,650).
The Badger Metro would include Waunakee (1,337); Sun Prairie East (1,325), which is the current Sun Prairie High School; the new Sun Prairie West (1,325); Oregon (1,161); Monona Grove (1,028) and DeForest (1,027). They would also split home and away conference crossovers, act as a "Group of 12" and have enrollment re-evaluated every two years.
Finally, the Portage plan would establish a partnership between a revamped Badger South and existing Southern Lakes. The Badger South would include Janesville Craig (1,726), Beloit Memorial (1,669), Janesville Parker (1,459), Watertown (1,259), Milton (1,101), Fort Atkinson (1,003) and Stoughton (978).
Meanwhile, the Southern Lakes would consist of Lake Geneva Badger (1,304), Westosha Central (1,099), Burlington (1,089), Waterford (1,072), Union Grove (1,010), Elkhorn (1,004) and Wilmot Union (981).
The Reedsburg plan includes a 10-team Southern Lakes, nine-team Big Eight, nine-team Badger Large and 10-team Badger/MVC.
Langkamp, Carlson and other local officials know that their geographic location requires them to be involved in these discussions. They just hope that they can be a bigger part of the conversation, and that the burden of realignment can be shared by more schools.
"If you think of the state, the west side and Madison, we're right in the middle. Between the Mississippi Valley and the Badger schools, especially the Badger North, we're going to have to be part of the solution," Langkamp said last month. "What we're advocating is, it shouldn't just be two schools bearing the brunt of fixing this thing, or what I call being the duct tape of this plan. That's what this plan feels held together by, us and Reedsburg are the duct tape holding this plan together.