Owen Nowak missed out on football season last fall.
After transferring from Rib Lake to Baraboo in October 2020, Nowak arrived as the Baraboo football team was in the midst of a 7-2 season that was one of the best in program history. While Nowak wasn't on the sideline, he didn't need to wait until 2021 to feel part of the team.
"We only had two days of school before we went online, so I didn't really get to know anybody right away," Nowak, who arrived while the COVID-19 pandemic was ramping up, said last month. "But then I talked to Caden Agnew, and he introduced me to the team. He helped me a lot.
"At the end of November, Caden and a couple other guys took me out to the field, just to get me to meet them and get me going. That was fun."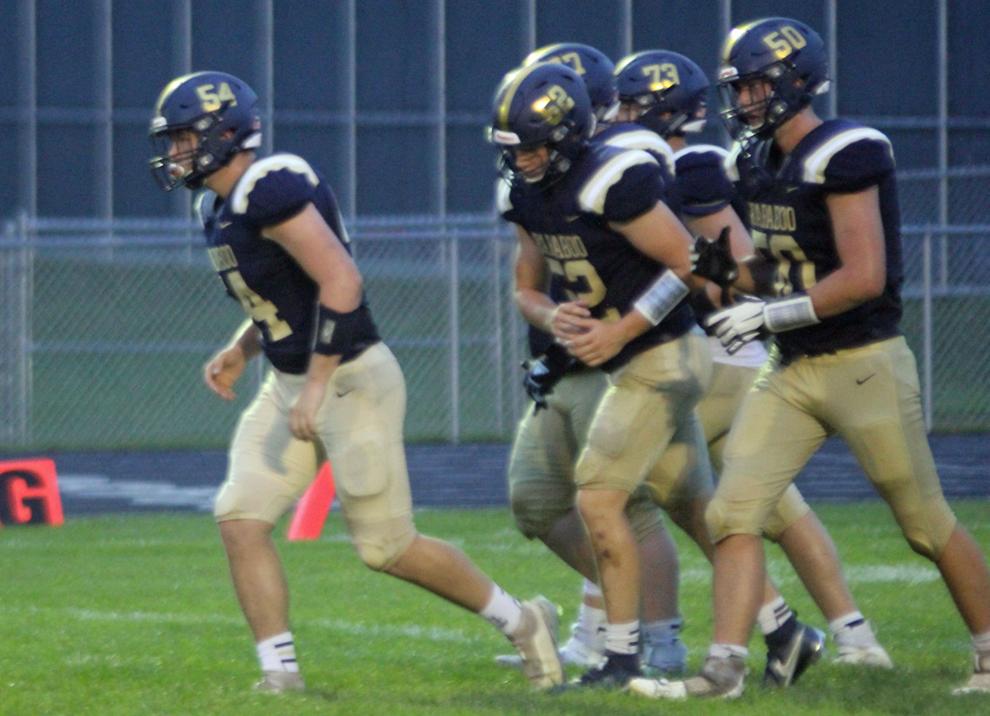 Nowak's new teammates and coaches quickly saw that he could more than hold his own on the field, they just didn't know where he'd line up. Nowak played tight end and linebacker for Rib Lake/Prentice, but Baraboo was in need of offensive linemen after graduating a group that paved the way for the Thunderbirds to run for 2,493 yards in 2020.
Listed at 6-foot-5, 235 pounds on Baraboo's roster, the senior has the size to play in the trenches. That prompted Baraboo head coach Steve Turkington to test him out at center.
"He's good. He's a naturally aggressive kid, and he knew how to snap a ball," Turkington said. "He's just a football player. Some kids just like the physical contact and being aggressive, and he's that way. And he's a great kid.
"He took to center right away. I think at his old school, they had him move all over the place because he's just a football player."
Nowak initially wasn't sure of the position change. But he quickly adapted to a center's duties, and found a camaraderie with the linemen, who he's played alongside on both sides of the ball during Baraboo's 2-0 start.
"I was intimidated because I planned on playing tight end and linebacker, because that's what I'd played previous years, but then Turk told me I'd play (on the) line," Nowak said. "I've never played any line, except for left tackle in middle school, so playing center was a big difference. I'm not used to going down all the way, the pressure and being between everybody. But I'm taking well to it and I like it.
"The line took me in, showed me everything and now I'm getting to play both ways."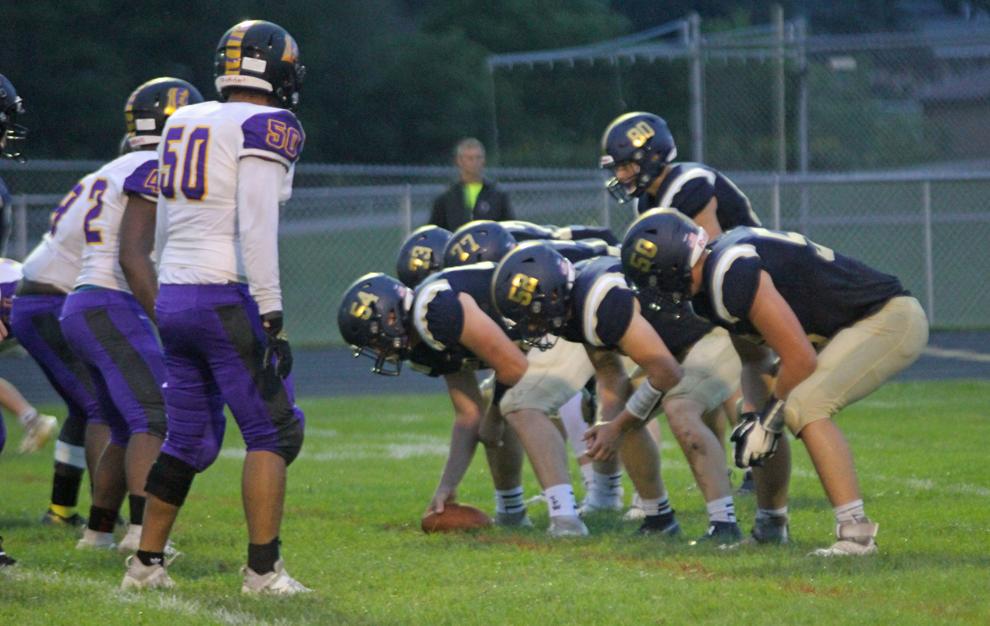 Nowak isn't the only member of the unit adapting to a new role. All five of Baraboo's offensive linemen to start the season — Nowak, seniors Ryan Liegel and Gabe McReynolds, junior Haeden Bower and sophomore Kyle Felt — had never previously played offensive line at the varsity level. The group has meshed quickly, as the T-Birds gained 315 rushing yards on 35 carries during Friday's 44-6 home win over Madison East, while the Baraboo defense allowed just four rushing yards on 23 carries.
"For them to be performing at this level is pretty impressive," Turkington said. "We had a great line last year and now, plugging in five new guys, and they get to this level early. It's a smart group, they're physical, they're tough, they spend a lot of time in the weight room… it's nice to run behind that group."
Nowak and the offensive line will try to free up space for quarterback Luna Larson, running back Kane Mahoney, receiver Riley Weyh and the rest of the T-Birds' playmakers when they open Badger Conference play by hosting Monona Grove (2-0) on Friday. Controlling the lone of scrimmage again would go a long way toward Baraboo improving to 3-0 for the first time since at least 2000, according to WisSports.
"My teammates on the line are really helpful. A lot of them push me, I push them, it's just back and forth," Nowak said. "We've got each other's backs with everything."