Getting together the principal parties for the world premiere screening of "Decoding the Driftless" was no mean feat, fittingly symbolic of the work that went into making the hour-long documentary.
For the follow-up to the "Mysteries of the Driftless" documentary, Emmy Award-winning filmmakers George Howe and Tim Jacobson of Sustainable Driftless teamed up again with national TV series host Rob Nelson of "Untamed Science." And for this project they added Swedish filmmaker Jonas Stenstrom of "Untamed Science" as director, six-time Emmy-winning wildlife cinematographer Neil Rettig and YouTube sensation Mike, known for his PleaseStandBy channel.
It wasn't hard nailing down locals Jacobson and Howe for Wednesday's premiere at the 1,100-seat theater at Viterbo University's Fine Arts Center, but the other people behind the film are making a big effort to celebrate this cinematic accomplishment. Stenstrom is flying from Sweden, Nelson is coming in from North Carolina, and Rettig, who is based in Prairie du Chien, will be jetting back from Spain, where he was screening another of his films.
The five filmmakers will be at Viterbo to introduce "Decoding the Driftless," and they'll take questions after the screening.
Nelson is confident viewers will be awestruck by the Driftless Region. He has lived in amazingly scenic places — including Hawaii, Miami, Australia, Montana and Colorado — and believes once people see "Decoding the Driftless" they'll rank this area among them.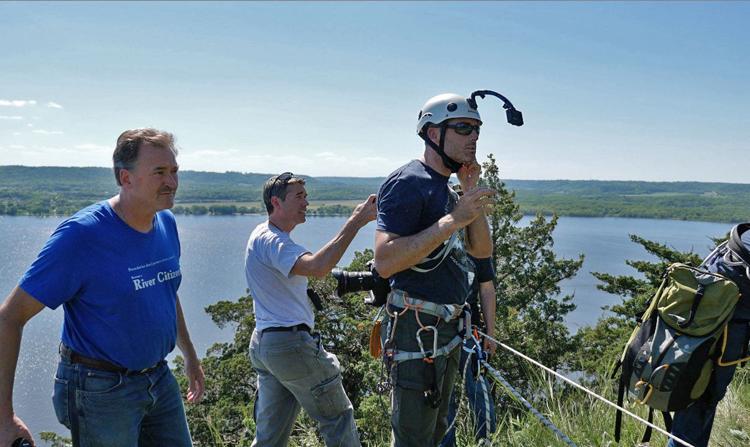 "This film really will blow people's socks off," Nelson said. "The great thing about the Driftless is that it catches you by surprise. People don't usually think to travel to northeastern Iowa for amazing scenery. They don't realize the area contains beautiful waterfalls and dramatic cliffs rising above twisting rivers. When you get there you think, 'Boy, I just found a hidden treasure.'"
You have free articles remaining.
The Upper Mississippi's Driftless Region, of course, is more than just scenery, Jacobson emphasized. He noted the Driftless boasts the world's only concentration of ancient effigy burial mounds, a migratory bird flyway, the nation's largest organic farming cooperative, the world's highest concentration of coldwater streams (making it a trout-fishing paradise), and Lake Pepin, the Mississippi's widest point and birthplace of water skiing.
Jacobson was a producer, cameraman and writer on the film, and Howe was a producer and writer. Together, they formed Sustainable Driftless to get the film made. They both put their professional lives on hold over the past several years to get "Decoding the Driftless" made.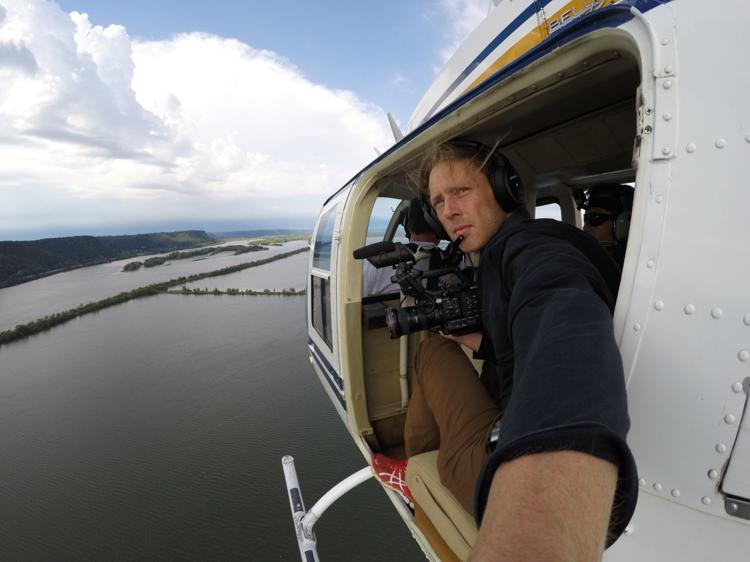 "Working to create this film has been a labor of love for me," Howe said. "It's a way I can give back to this amazing region that has fascinated and inspired me for decades. I feel very blessed to have grown up in the Driftless Region, study and enjoy it for decades, and work to conserve and restore rare resources here. I have always had a passion for sharing with others what I've learned and felt, so creating and sharing a film like this is a dream come true."
"Now that we have our finished film in hand, it's apparent that all the sacrifices and hard work were very much worth it," Jacobson added. "I couldn't be happier with the results."
The point of making "Decoding the Driftless" was not to just to serve up scenes of Driftless like so much eye candy. Jacobson and Howe are hoping for a much bigger impact.
"The goal of both the Sustainable Driftless organization and the film is to inspire resource conservation, vibrant local communities, and sustainable growth in the region," Jacobson explained. "We want the film to serve as a tireless cheerleader for this amazing land, both locally and abroad. We see the Driftless Region as a remarkable international geo-tourism destination with huge untapped potential."