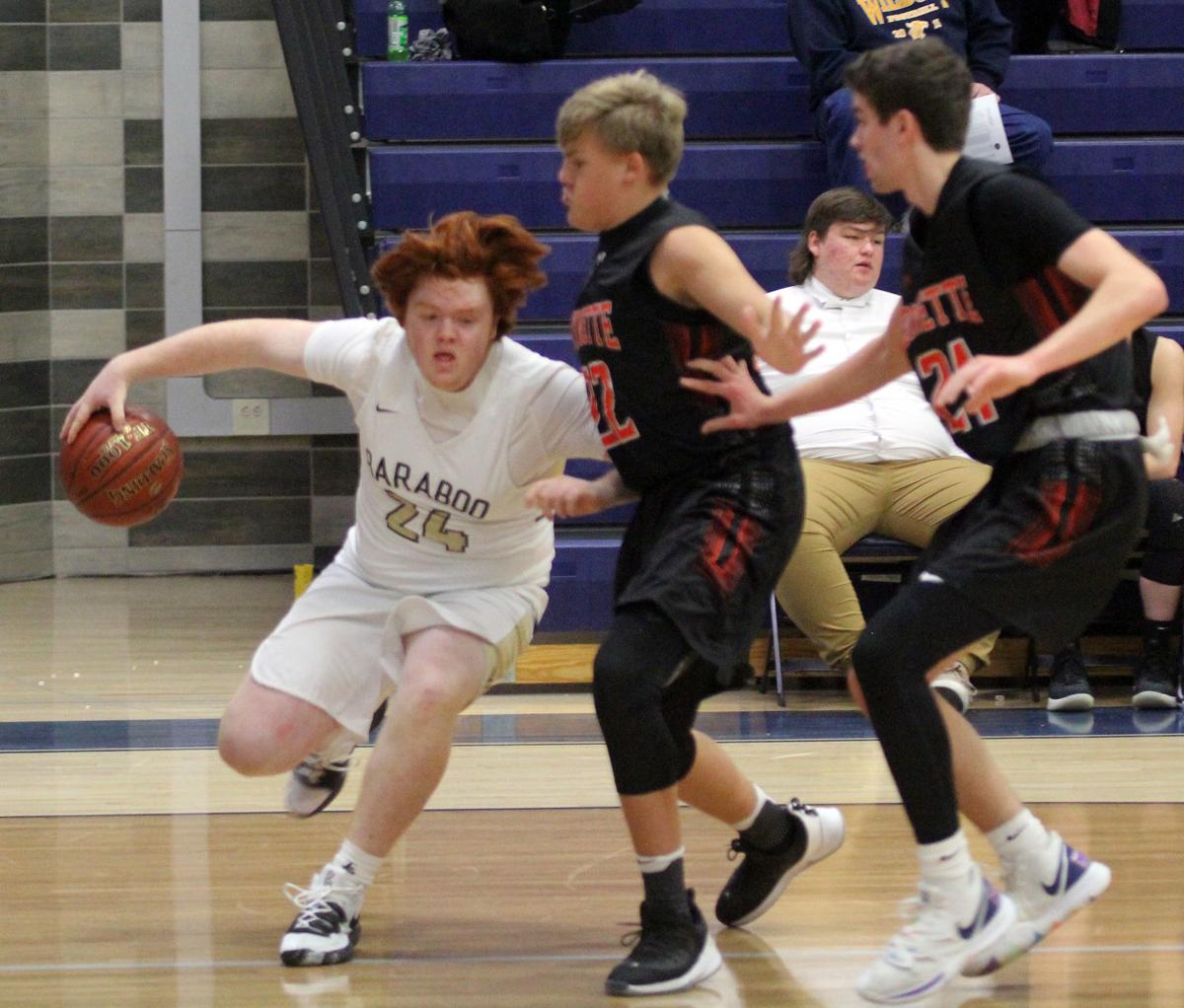 The Baraboo High School boys basketball team never got started in Tuesday night's non-conference loss at Fort Atkinson.
The Thunderbirds dug a 28-11 halftime deficit on the way to suffering a 54-35 loss to the Blackhawks at Fort Atkinson High School.
It was the toughest offensive night of the season for the T-Birds (1-2), who were coming off Saturday's 52-51 come-from-behind win over Richland Center at Fiserv Forum in Milwaukee.
The deficit was too big Tuesday, as they trailed 15-5 eight minutes into the night.
Calvin Peterson, who entered the night averaging 27.0 points per game, scored 14 of Baraboo's 35 points.
You have free articles remaining.
Fort Atkinson's Carson Baker scored a game-high 15 points as the Blackhawks improved to 1-0.
The T-Birds' lone win last season was against Fort Atkinson, as they claimed a 49-46 win in the Badger Challenge on Feb. 4.
Baraboo will continue non-conference play Friday at Dodgeville.
Reedsburg 65, Madison Edgewood 54
Reedsburg went on the road Tuesday night to earn a 65-54 win over Madison Edgewood in a Badger Conference crossover game.
Just four players scored for the Beavers, led by senior Will Fuhrmann's game-high 23 points.
Follow Brock Fritz on Twitter @BrockFritz.