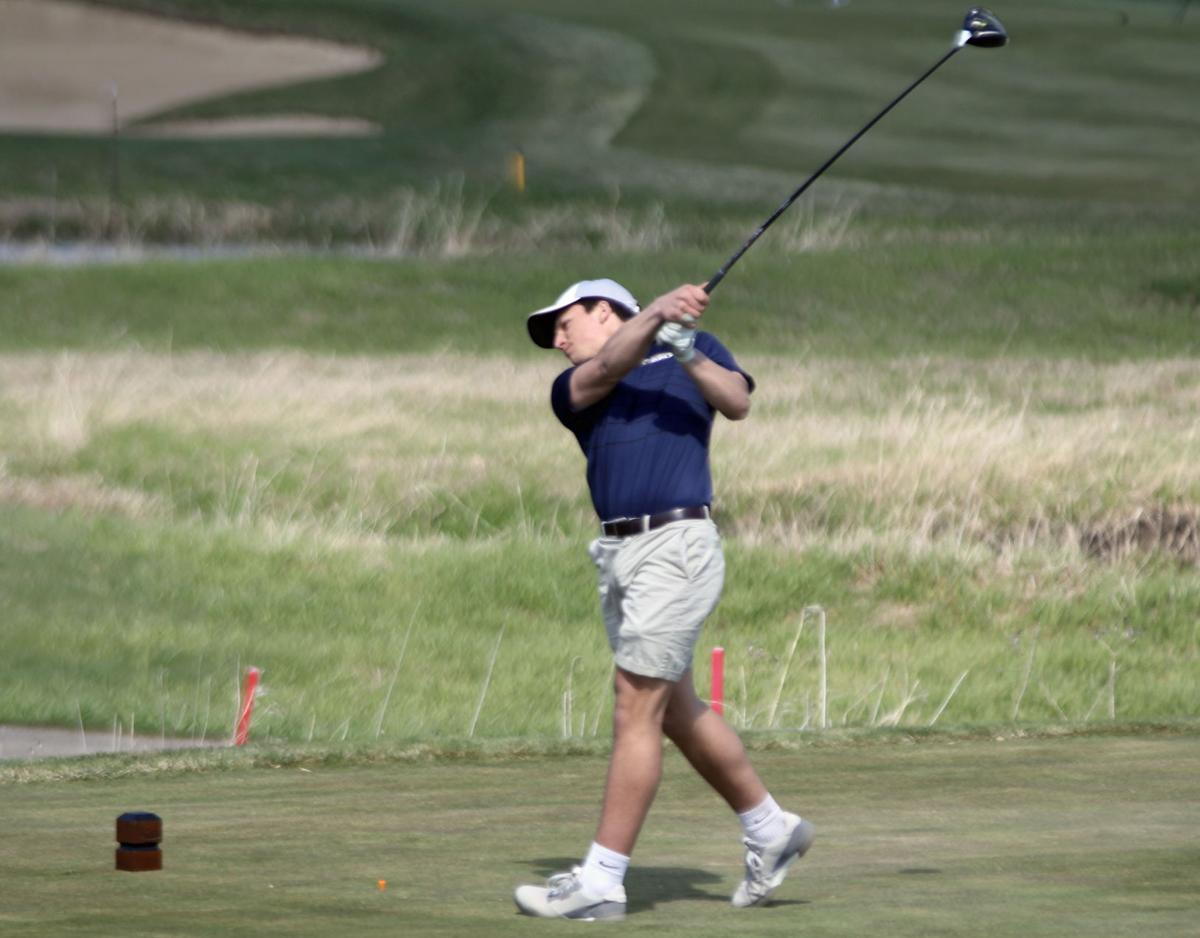 All three Sauk County boys golf teams were on the same course for the first time Friday.
Reedsburg got the best of rivals Sauk Prairie and Baraboo, shooting a 325 on its home course to take fourth out of nine Division 1 teams at Reedsburg Country Club. Holmen used a 308 to win the team title, followed by Onalaska (311), Oregon (324), Reedsburg (325), Sparta (348), Sauk Prairie (370), Baraboo (372), DeForest (407) and Portage (418).
Reedsburg has gotten off to a strong start in the first two days of the season, claiming a dual-meet win over Portage on Thursday before finishing in the top half of a crowded field Thursday.
Brett Crary led the Beavers for the second day in a row. The senior shot an even-par 34 on the back nine to finish with a 75 on the par-70 course. Crary finished four strokes back of Onalaska's Max Breiling, who won Division 1 individual medalist honors with a 71.
Reedsburg's Nic Nobbe came in right behind Crary with a 36 on the back and a 76 overall, followed by Zach Bestor (83), Caden Schneider (91) and Eli Feller (103).
Sauk Prairie's top four all came in within four strikes of each other. Ellis Kirner had the low round with a 90 — 12 strokes better than his season-opening 102 at Thursday's invitational on the par-72 The Oaks Golf Course. Connor Ballweg (92), Isaac Humar (94), James Dictmann (94) and Spencer LaCour (108) also represented the Eagles on Friday.
Baraboo used just two of the five golfers that participated at The Oaks on Thursday, when the Thunderbirds shot a 376 to take 11th out of 12th teams.
Junior Charlie Gibbs was one of those two, leading Baraboo for the second straight day. After carding an 89 in his first round of the year, Gibbs dropped down to an 82 Friday, including a back-nine 39.
"Charlie Gibbs played in the No. 1 spot today for Baraboo and had a much more solid round of golf compared to yesterday," Baraboo head coach Landon Brownell said. "That score is a bit more representative of Charlie's game and I know he left a few strokes out there that he knew he should have had. He had a few shorter putts he would have liked to have over and was adjusting to the quickness of Reedsburg's greens, but that is one of the challenges of golf.
"I took some time to walk along with him for several holes and discuss managing the course, shot selection and small talk. He was really taking in the advice and, with more opportunities like this, he is going to keep progressing."
Junior Kane Mahoney stayed consistent throughout his round Friday, finishing with a 48 on the front and a 47 on the back for a 95.
"We discussed more today during his round the different areas of his game and he specifically mentioned he was already more comfortable in this second event," Brownell said. "He is getting some great early exposure and handling himself very well. I know he is going to continue to keep it going and improve each day and each event."
Junior Joe Bullock, who was making his first varsity appearance, also shot a 95 to tie Mahoney for second among the T-Birds.
"He has really been working on his game and dedicating a lot of time on his own and with some swing lessons," Brownell said of Bullock. "I was eager to see him out on the course and how his game is coming along. His freshman year was really the last chance I had to see him play. He is a very steady player and knows his game and how to work his way around the course. He puts himself in the right situation and keeps working his way through his round. He has already earned his way into varsity contention and I'm looking forward see how he takes on these opportunities."
Mitch Hamm, a senior and team captain, checked in with a 100 after not competing on Thursday.
"It was nice to be out their with Mitch today and see him play his round," Brownell said. "He is an outstanding young man and is a big presence in our program. His score today wasn't one of his greatest with a few holes he'd like to play over, but he is going to keep being in contention for opportunities throughout the season."
Senior Luke Stelling rounded out Baraboo's top five with a 111 that included a back-nine 49.
"Luke Stelling is a newcomer to the Baraboo program and I was looking forward to being able to see him out on the course since we have had such a short time with the players," Brownell said. "He has been around the game of golf for a while and with some range work and competitive experiences, he will progress as a player."
With eight players getting in the varsity mix in the first two days of the season, the T-Birds expect to continue to provide opportunities as they build a lineup for regional competition in June.
"We will continue a busy schedule next week and see how the players work towards earning late season spots," Brownell said.
Team scores: Holmen 308, Onalaska 311, Oregon 324, Reedsburg 325, Sparta 348, Dodgeville 362, La Crosse Aquinas 364, Sauk Prairie 370, Baraboo 372, DeForest 407, Portage 418.
Top five individuals: 1, Breiling, ON, 71; 2, Lietzau Sp, 73; 3, Kipp, Or, 74; 4, Evenson, H, 74; 5, Crary, R, 75.
Baraboo: Gibbs 82; Mahoney 95; Hamm 100; Bullock 99; Stelling 111. Reedsburg: Crary 75; Bestor 83; Nobbe 76; Schneider 91; Feller 103. Sauk Prairie: LaCour 108; Kirner 90; Ballweg 92; Humar 94; Dictman 94.