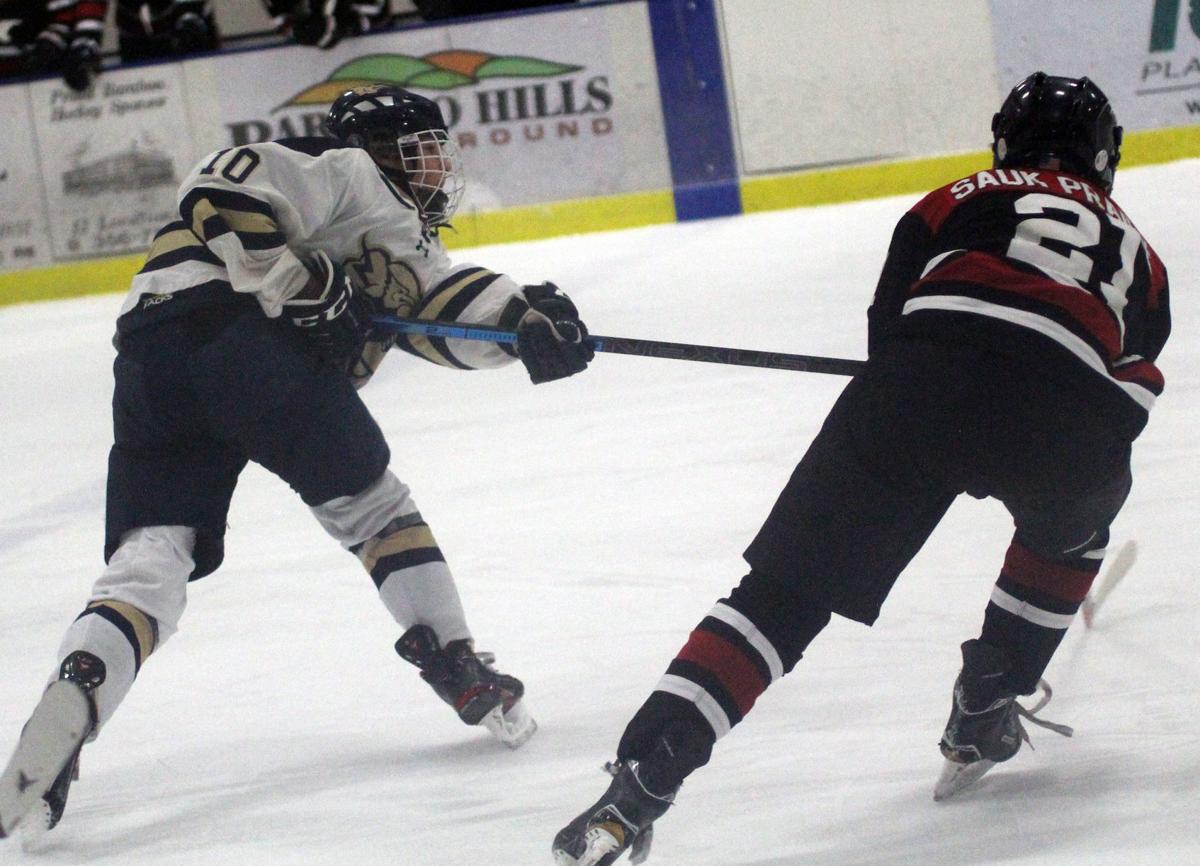 The Reedsburg/Wisconsin Dells/Mauston struck last in Friday's game against Badger North Conference rival Baraboo/Portage.
Clayton Pfaff scored a power-play goal to give the Cheavers a 2-1 overtime win over Baraboo/Portage at Wisconsin Dells Arena.
Reedsburg/Wisconsin Dells/Mauston (9-12-1, 4-5-0 Badger North) never trailed, taking a 1-0 lead when Pfaff and Grant Marsich assisted John Scott in the opening period.
Baraboo/Portage (11-11-1, 3-5-1) drew even when Josh Beale assisted Cameron Logan for a power-play goal in the final minute of the second period.
RWD's Cooper Oakes and Baraboo/Portage's Dane Hinz each pitched third-period shutouts to send the game to overtime. Pfaff put the game away 6 minutes, 36 seconds into overtime, scoring the game-winning goal on assists from John Thrasher and Danny Ely.
RWD swept the season series, also claiming a 3-0 win at Baraboo on Jan. 7.
The Cheavers won their second straight game, rebounding from a three-game losing streak to pass Baraboo/Portage for fourth place in the Badger North.
Follow Brock Fritz on Twitter @BrockFritz.
Be the first to know
Get local news delivered to your inbox!