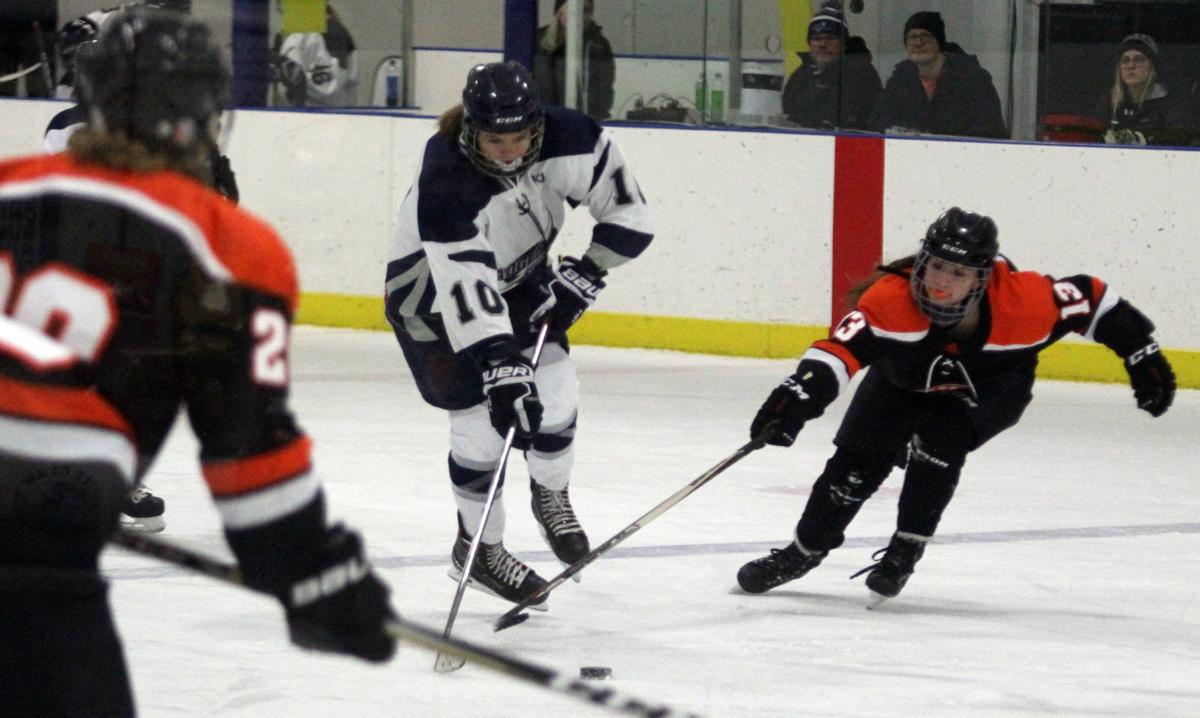 The Badger Lightning prep girls hockey team suffered a 7-3 loss at the Rock County Fury on Tuesday night at the Janesville Ice Skating Center.
The Lightning (2-10, 1-7 Badger Conference), a Baraboo-based co-op, dug itself a 3-0 hole. Olivia Combs got the scoring started with a power-play goal 2 minutes, 57 seconds into the game. The Fury (11-6, 5-2) took a 2-0 lead into intermission after Alyssa Knauf and Haley Knauf assisted Anika Einbeck 9:30 into the opening period.
The trio connected again 8:25 into the second period, with Alyssa Knauf scoring on assists from Einbeck and Haley Knauf.
The Lightning got on the board when Ellie Goethel assisted Kaylee Engel at the 12:00 mark of the second. 
You have free articles remaining.
The Fury answered 0:44 later, with the Knaufs assisting Einbeck to open up a 4-1 lead.
Goethel found Knull with 1:28 to play in the period, pulling the Lighting within 4-2 going into the final period.
Einbeck scored her third goal of the night 1:49 into the third, taking assists from Sara Nerad and Sara Loerke to score a power-play. Nerad and Haley Knauff added third-period goals to give the Fury a 7-2 advantage.
The Lightning scored the final goal of the night, as Goethel and Carson Blosenski assisted Mallory Ruhland on a power play with 2:32 remaining.
The Fury swept the Lightning this season, also notching an 8-0 home win on Dec. 12.
The Lightning will visit the conference-leading Cap City Cougars (14-2, 7-1) on Thursday. The Sun Prairie-based co-op recorded a 7-1 win at Baraboo on Dec. 19.