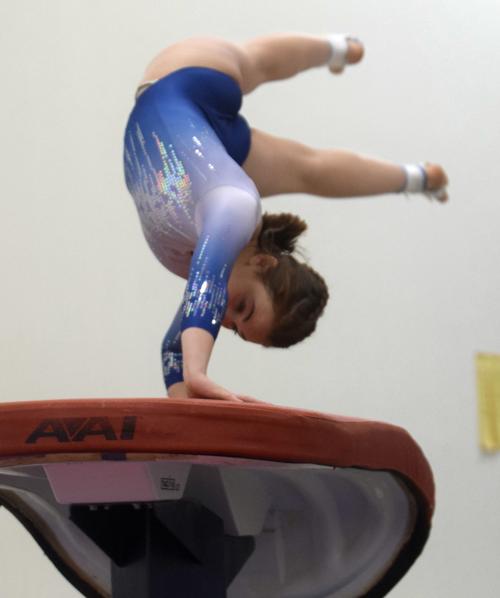 The Baraboo High School gymnastics team dropped its first dual meet of the season Friday night.
The Thunderbirds fell to 3-1 with a 131.375-127.850 home loss to Waunakee/DeForest at Elite Gymnastics Academy in Baraboo.
"We had a strong start to our meet on vault and bars," Baraboo head coach Teri Creighton said. "Both events we earned our highest event score of the season. Unfortunately, a few falls on beam and some uncharacteristic mistakes on floor cost us a few points.
"This is a conference loss, but I want the team to turn it into a learning experience and a motivating factor to do better and focus on improving our scores." 
Waunakee/DeForest outscored Baraboo in all four events, led by Ashley Domask's all-around title. Domask won two events on the way to tallying 33.75 all-around points, beating out teammate Lexi Burgard (32.325) as well as Baraboo's Meghan Reuter (31.8) and Brittany Reuter (31.4).
Domask used a score of 8.75 to win the balance beam, then won the vault with an 8.55. Waunakee/DeForest's Caylee Powers won the uneven bars with an 8.125, while Kirsten Beery claimed the floor exercise (8.6).
Baraboo's best individual finish came from senior Mia Burkhalter, who took second in the balance beam with an 8.25. Katie Peterson (7.8) added a fourth-place finish for the T-Birds, while Olivia Fernandez-Hydzik (7.65) tied for sixth, Meghan Reuter (7.45) took eighth and Brittany Reuter (7.2) placed 10th.
Peterson, a freshman, scored an 8.5 place third overall in the floor exercise.
"Katie Peterson proved to be a shining star tonight, turning in the highest score for our team on floor exercise and the second-highest score for our team on balance beam," Creighton said. "We reworked her floor routine over the past few weeks and her scores continue to climb."
Meghan Reuter (8.25), Brittany Reuter (7.85), Samantha Walter (7.8) and Fernandez-Hydzik (7.5) rounded out the T-Birds' scoring on the floor.
Baraboo's uneven bars lineup was made up of Brittany Reuter (7.95), Burkhalter (7.65), Meghan Reuter (7.6), Peterson (7.55) and Rachel Laux (7.425). Meghan Reuter (8.5), Burkhalter (8.4), Brittany Reuter (8.4), Fernandez-Hydzik (8.25) and Laux (8.1) competed in the vault.
The T-Birds will visit Mount Horeb on Tuesday.
Follow Brock Fritz on Twitter @BrockFritz.
Be the first to know
Get local news delivered to your inbox!