The characters in the book and movie "A Room with a View" are drawn together by their love for a scenic view from an Italian villa.
That's the kind of view that also is readily available at The Fore Seasons Restaurant at the Baraboo Country Club.
"Coming to work at the Fore Seasons is a blast," said server Toni Finseth. "Looking out at one of the best views of the Baraboo Bluffs and Devil's Lake is outstanding. It makes the work so much easier. I think we're a well-kept secret that is worth sharing."
Besides the view, restaurant manager Gary Bowar said the Sunday brunch is worth making the trip to Baraboo's southern edge. For less than $15, patrons can get as much prime rib as they can handle to go with several entrees, endless sides and desserts. For under $10, the restaurant offers a Sunday brunch without the prime rib.
Kayla Groth of Milwaukee said the brunch lured her to Baraboo during a recent visit to Wisconsin Dells.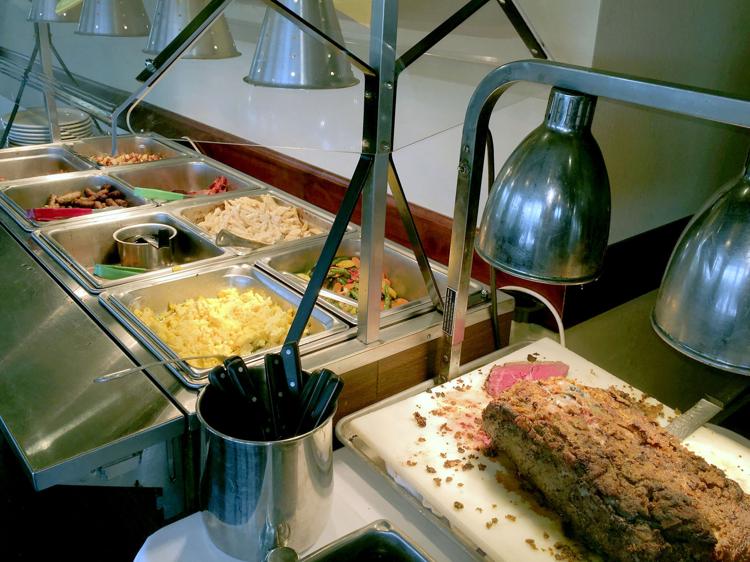 "We don't get to the Dells area often," Groth said. "However, when we do, it is definitely worth the short drive to Baraboo to go to the Fore Seasons for brunch."
Groth said she tried many different dishes available.
You have free articles remaining.
"It was wonderful," she said. "There were made-to-order omelets, a nice salad bar, and a hot station with at least 10 choices... It's a fabulous deal."
Baraboo residents Deb Bauer and Pete Premo often frequent the Fore Seasons for its Sunday brunch buffet, which includes made-to-order omelets.
"The Fore Seasons French toast is so yummy. It's caramelized and hot and buttery and just scrumptious," Bauer said. "And, the bacon; I don't know what they do to the bacon but it is to die for."
Finseth said the restaurant offers casual dining for anyone, not just golfers.

"Golfers are in shorts and so we offer that same casual and comfortable atmosphere to all of our customers even for Sunday brunch," she said.
The restaurant features a full bar that serves as a place to relax after a round of golf or meet with friends after work. The restaurant also offers a full daily lunch and dinner menu. A large patio provides complete views of the manicured country club fairways and bluffs that tower above Devil's Lake.