She likes pizza. He likes hamburgers. Together they pair the two, not only making Thunderbird Lanes a fun place to bowl, but also to dine.
Baraboo bowling alley owners Toni and Tom Nelson offer a diverse menu, but burgers and pizza stand out.
Besides the six different burgers on the menu, each with its own secret seasoning recipes, the owners have allowed manager Amberlee Zurawski to craft her own special pizza recipe.
Adult and youth league bowling enthusiasts fill the alleys daily, but being open seven days a week doesn't deter the restaurant team's desire to serve great food no matter how busy the lanes get.
"If you are looking for crab and lobster, you won't find it here," Zurawski joked. "But, whether you are a bowler or not, we offer a family friendly menu every day. Besides pizza and burgers, we've added healthy wraps and also have a great Friday fish fry."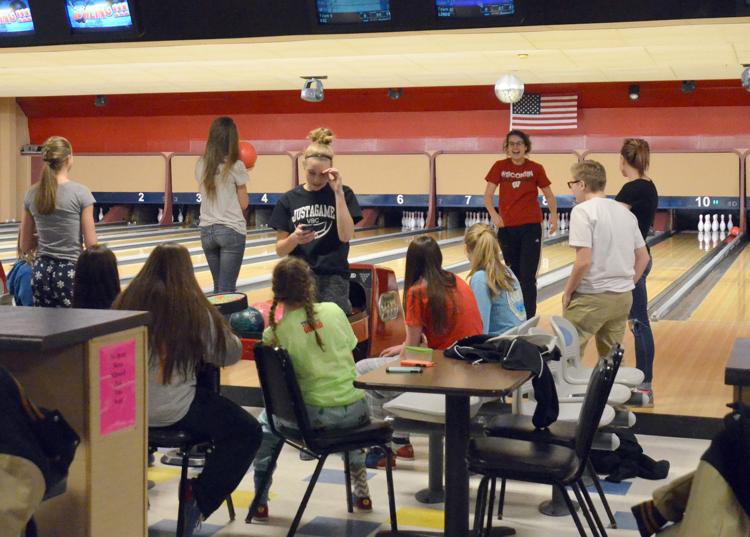 The Nelsons have owned the Chalet Lanes in Wisconsin Dells for decades, and purchased Thunderbird Lanes three years ago.
"We have a fantastic team, like family, and that's what makes it work," Tom Nelson said. "Amberlee takes great care of our customers. Owning two places, there is a lot of back and forth, so you have to have someone who really understands how to treat customers and Amberlee does."
Among customers and staff, there was quite the debate about which menu offerings were most appealing.
For the burgers, fresh meat is purchased from the Meat Market, just a few blocks away. The beef is never frozen and the burgers are formed by hand with a secret seasoning unique to Thunderbird Lanes.
Zurawski's pizza also is a fan favorite and includes a recipe she's worked to develop.
"I've worked in food service for half of my life and most of that has been with the Nelsons,"' Zurawski said. "They are incredible people who have allowed me to learn all aspects of their operations, including the kitchen."
On March 10, the kitchen was busy cranking out 10 pizzas for a Baraboo High School girls sports team outing. As the first few pizzas were gobbled down, a chaperone whispered to Amberlee, "better add a couple more."
While Thunderbird Lanes has been around for a long time in Baraboo, the Nelsons and Zurawski say they are still learning and developing new things for the restaurant portion of the bowling alley. Zurawski's husband serves on the Kilbourn Fire Department and she also has children at home who help taste test new recipe ideas, plus one of her children works with her at Thunderbird Lanes.

"That's how it is working with the Nelsons. It's a family affair," she said. "They are like parents or grandparents to my family and me. We pass that on to our customers. There is something special about that and I think it shows in every aspect of both bowling alleys, including the kitchen."
Zurawski noted that Thunderbird Lanes isn't just for bowling. The restaurant is family friendly with lots of tables and high chairs in addition to the bar. There is a banquet room to host wedding showers, birthday parties, anniversaries and business meetings. The bowling alley also offers outdoor dining.