If a hearty, home-cooked breakfast is what you crave, look no further than Birdie's Café in downtown Baraboo.
Owner and cook Rhonda Banks, or "Birdie," takes a slightly different approach to crafting morning meals than other restaurants. Her specials are classic, yet creative; decadent and delicious, but still affordable; and they're large enough to put even your grandmother's outrageous portions to shame.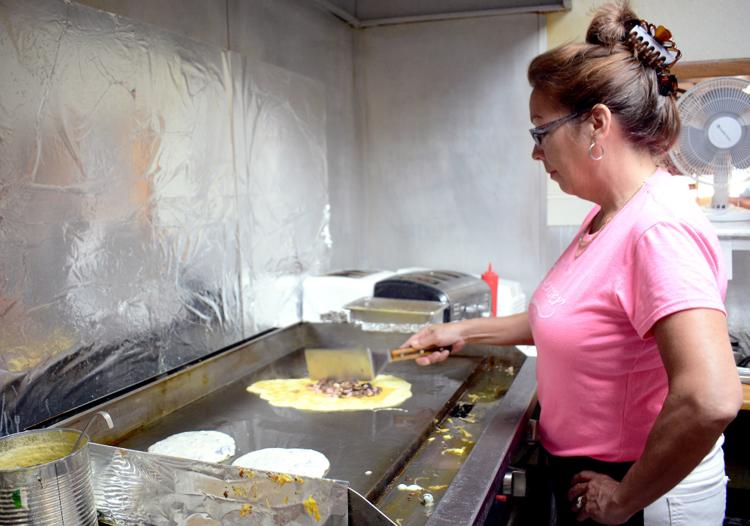 By the time I have a plate of Birdie's famous fluffy pancakes halfway gone, Banks is bringing out a heaping plate of eggs Benedict and hash browns. She tells me full meals are part of the draw at Bridie's.
"The omelets are also very full because I believe if you're going to spend $9 or $10 for an omelet, there better be something in it," she said. "At some places you go to, it's like where's the ham? I'm generous, let's put it that way."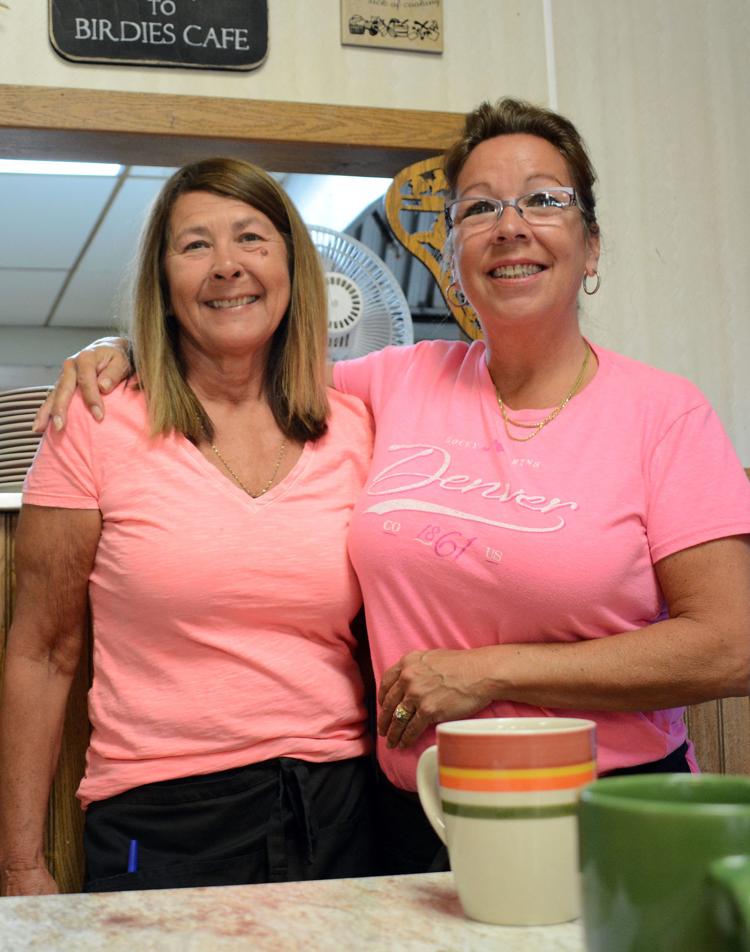 Banks opened Birdie's in 2003 serving American and Mexican cuisine. It's home-style cooking — a mom-and-pop restaurant of sorts — with interior decorating that matches its name: dozens of handcrafted bird houses.
"Over the years people have brought me a lot of the bird houses," she said. "I had to tell them to stop because I don't have any more room. I even have them in the kitchen now."
Banks says customers are especially fond of the pancakes. She says the secret to the dish is twofold: the pancakes are extra fluffy, and they're extra large. She declined to comment on specific ingredients.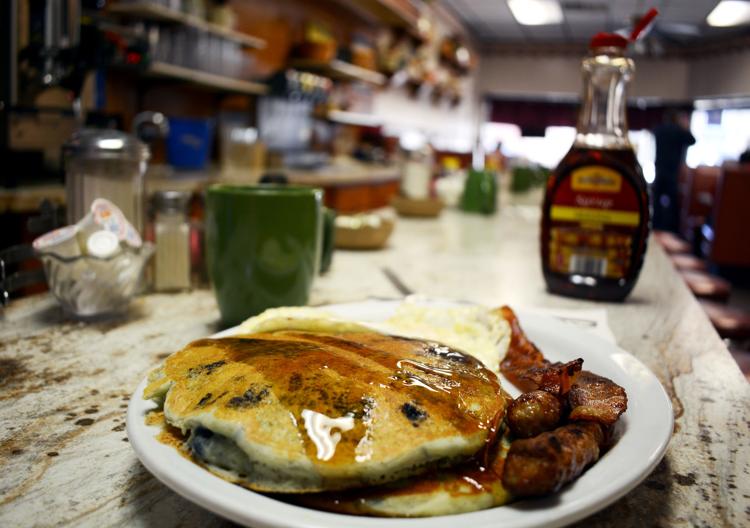 "A few weeks ago a customer said, 'My neighborhood thanks you,'" Banks said. "I said, 'I don't know where you live, honey, I don't know why you're thanking me.' He said, 'My wife took her pancake home, and we spread it out for the whole neighborhood.'"
We can confirm, the pancakes are huge, savory, fluffy and filling. We recommend not operating heavy machinery after finishing a stack. They are undoubtedly Birdie's Signature Fare.
Originally from Sault Ste. Marie, Michigan, Banks has worked in the food service industry for most of her life. She owned a bar before opening Birdie's downtown.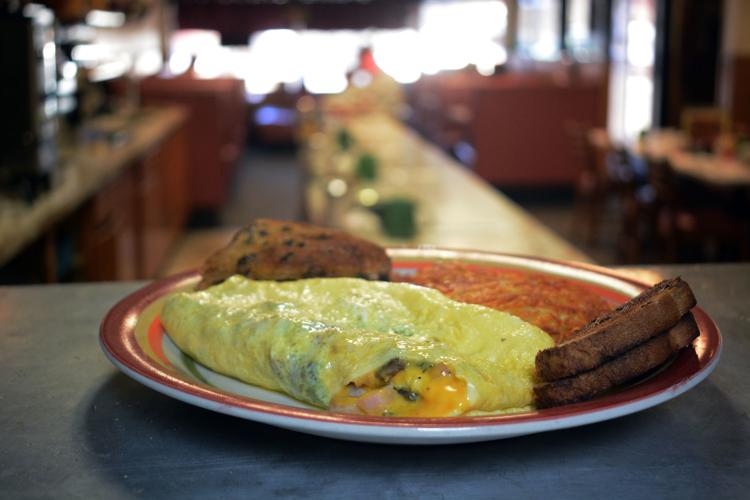 Now, the 4th Street café is known as one of the best places to get an amazing breakfast for just a few bucks. The staff and customers are warm and friendly. Banks and other workers chat and make jokes. They're like the cool aunts you never had. The coffee is good as well.
Birdie's also serves lunch including burgers, wraps, enchiladas, burritos and other American and Mexican classics. While known for its fresh take on breakfast staples, Banks said the regular customers and staff of four make Birdie's a standout establishment in downtown Baraboo.

"People say it's cheap, and I know, but it's Baraboo," she said. "There aren't a lot of wealthy people, and I like to see lots of people coming in. I don't want to gouge them. If I can make a dime and stay open instead, that's what I'm going to do."