There's something about a dive bar that makes patrons feel right at home, and Brothers on Oak in downtown Baraboo is no exception.
Right when you walk in, the smell of greasy, feel-good bar food mixes with the aroma of domestic draft beer, and a burly, tattooed bartender extends a handshake and a hearty welcome. It's the kind of place where you meet up with friends for a few rounds of Miller High Life and cheese curds after work.
Instead of the typical Brett Favre and Wisconsin Badgers memorabilia that decorates most Wisconsin dives, Brothers has a potpourri of pop culture references plastered on its walls. Spy a signed Mike Tyson poster from the original Nintendo game, or the autographed portrait of Nature Boy Rick Flair.
Brothers is a simple, no-nonsense drinking establishment for the common man, and that's a fitting description by owner Grant Slayton's standards. When he opened the bar in 2014, his goal was to foster a fun, safe environment where anyone could have a good time.
"I've always been pretty good with people and getting a party going, and I think that's the main ingredient for success in this," Slayton says over a shot of Liqueur 43. "We have people who come in that have such a good time here, they don't go anywhere else."
Liqueur 43 or "mini beer" is Brothers' signature shot. The caramel liqueur is imported from Spain and resembles a small, frothy beer when topped with heavy cream. Despite being a relatively small tavern, Slayton said Brothers sold the second most Liqueur 43 of any establishment in the entire country last year.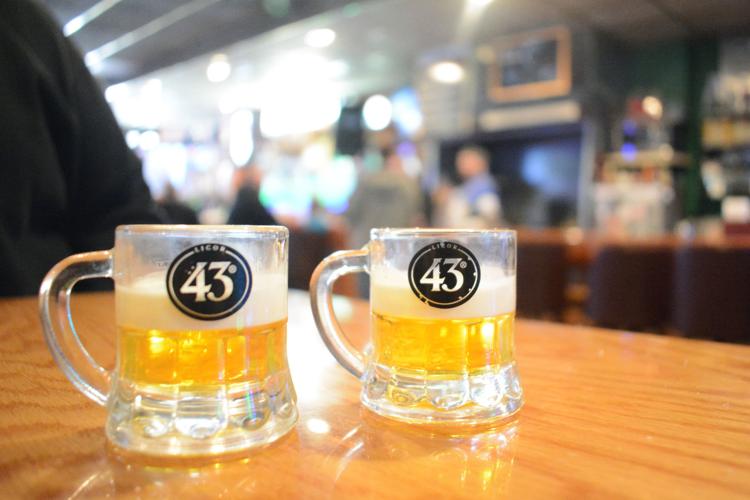 "Being a small bar, it's hard to break through on a product like Jack Daniel's or Captain Morgan, so we went after it with liqueur 43," he said. "It's a really unique shot, and it's not like a Rumple Minze or a straight whiskey, so everyone from 21 to 71 loves this shot; and it packs a punch, too."
Drinks aside, Brothers is well-known across town as a hot spot for bar food, and the burger menu doesn't disappoint. From the Hell Hound Burger, smothered in a ghost pepper sauce that'll make you sweat, to the Fat Mac Burger topped with fried cheese bites, Brothers has a diverse selection of belt-busting favorites that will push the calorie intake limits of even the hungriest of bar patrons.
From the wide array of options, Slayton said the bar's Signature Fare is the granddaddy of them all: The Bro Burger. The 1/3 pound angus beef patty is covered with Wisconsin pepper jack cheese, fried green chilies, smoked bacon, onion rings and homemade peppercorn sauce, all stuffed inside an asiago cheese-infused bun.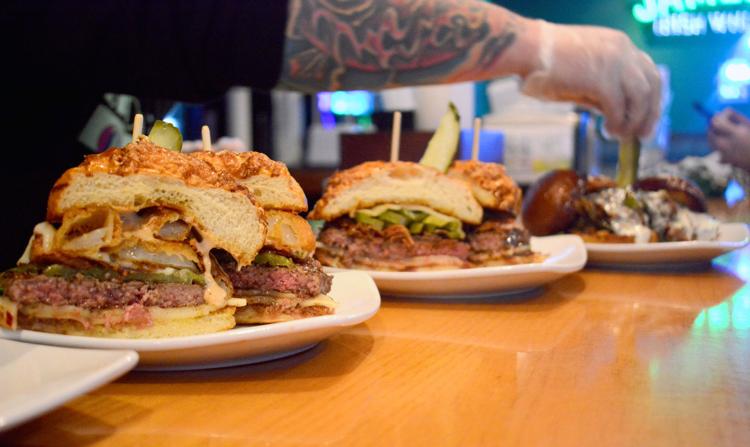 "I think it might be the best burger in the country," Slayton said. "That's how proud I am of this thing."
While they use special seasoning, high-quality meat and other fresh ingredients, grill master and manager Aubry Meadows said the key to Brothers' standout burgers is a personal touch.
"You have to genuinely care about it," Meadows says while manning the grill. "I mean you have to want it to be good, so it can't be just another product. Everyone who works here and cooks, they want customers to eat it, and they want it to be the best."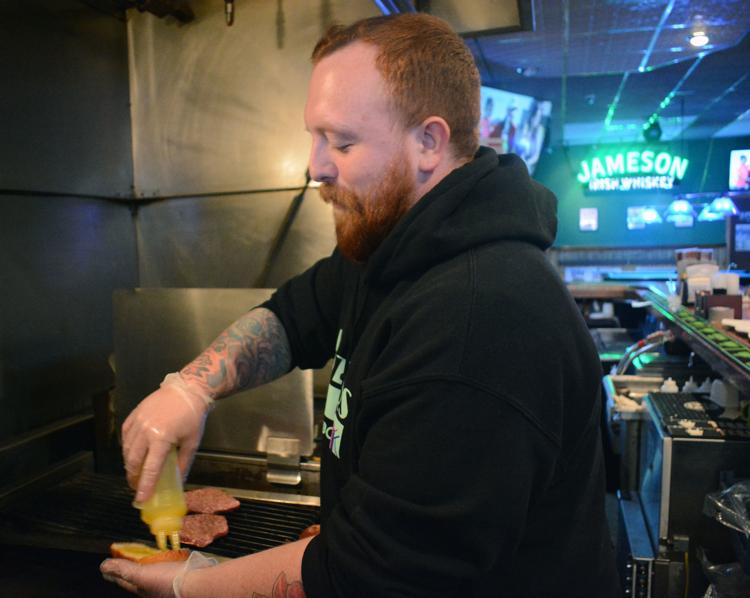 Brothers has a gained a reputation over the years as a prime party location on weekends and a place to look for weekly dinner specials throughout the week. The crew also has been known to host viewing parties for popular pay-per-view boxing events.
Slayton said consistency with customer service and food quality is key to Brothers' success.

"We don't care if it's your first time here or your 100th time here – we want you to feel at home, and we want you to feel appreciated," Slayton said. "Once you have that down, it gets pretty easy to run a successful place."