Debbie Nelson and her daughter Jessica Elsing never planned to open an organic deli and juice bar.
The co-owners of The Green Vine in downtown Baraboo were operating an organic garden supply store on Third Street in 2013 when they made a spur of the moment decision to sell hot chocolate during the Baraboo Holiday Light Parade.
"We figured out quickly that people love to eat and drink healthy food and we could make a more profitable business by changing our store to sell organic and truly fresh food, with all fresh ingredients," Nelson said. "There is a real demand for it."
While the Green Vine has made a name with its bubble tea and gluten-free lunch and dessert items, the deli's Cran Apple Goat Cheese salad and wrap have kept people coming back.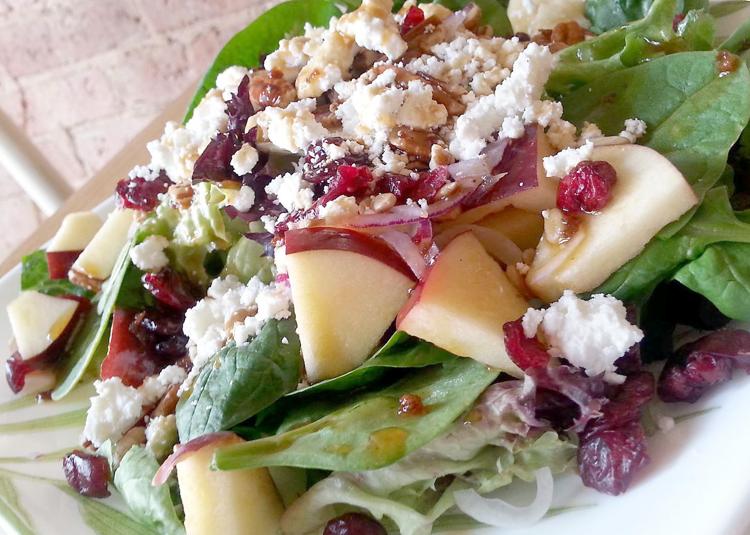 The items have been on the menu since the business moved from Third Street to the corner of Oak Street and Fourth Avenue and started selling food in 2014.
"It is our most asked-for item," Nelson said. "People know that we do everything fresh and sometimes that means a bit more of a wait than at a fast-food restaurant, but it's worth it."
The Cran Apple Goat Cheese includes greens, dried cranberries, red apples, pecans, goat cheese and a homemade balsamic vinaigrette. It is served as a salad or wrap.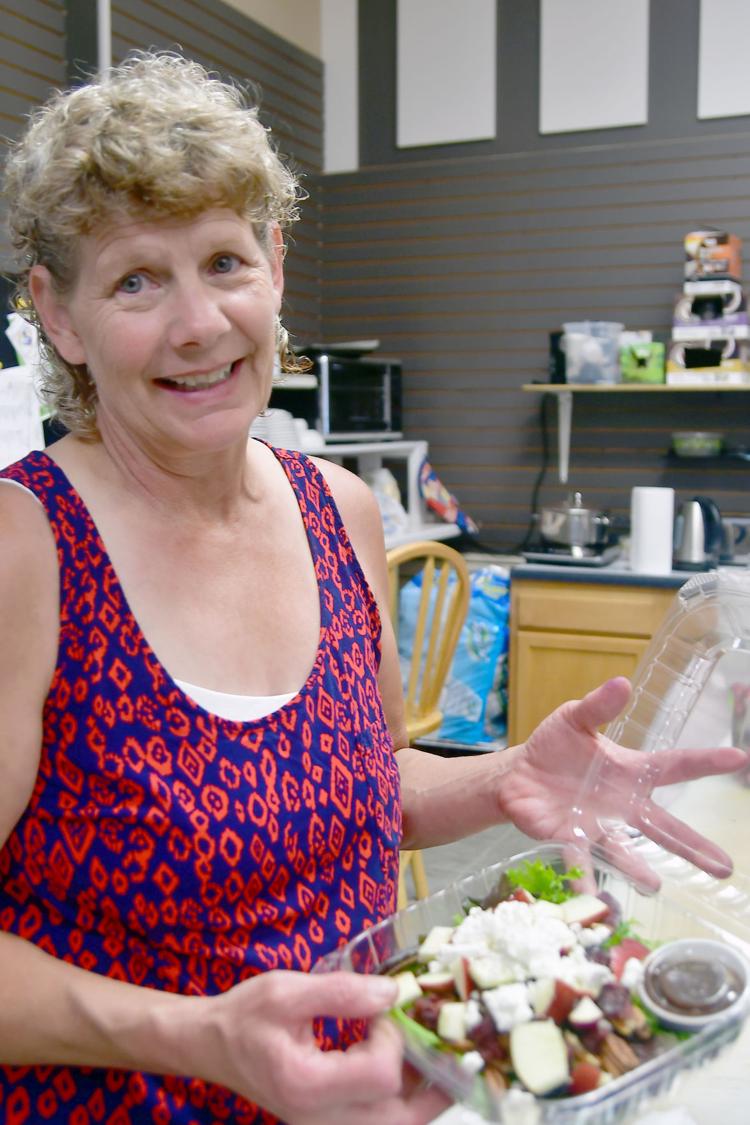 Brandi Brandt, who works at the Sauk County Clerk of Courts office across the street, said she pre-orders food for several co-workers a few times a week.
"I really enjoy the wraps and the chips and bean salsa is the best. It's good quality food and fresh," she said. "I also like the staff so much and so do a lot of people I work with."
Nelson said she selects and purchases all the food to ensure it is fresh.
The Green Vine also offers smoothies, fresh juices and coffee. The deli is the only place in the area that serves bubble tea, a tea-based drink invented in Taichung, Taiwan in the 1980s. Most bubble tea recipes contain a tea base mixed with creamer and fruit. The addition of chewy tapioca balls to it make the drinks unique. They also are known as boba or "pearls" in bubble tea.
"We give you a special straw that is large enough to suck the boba balls through and most people just love it," Nelson said. "It is fun and good for you and really different."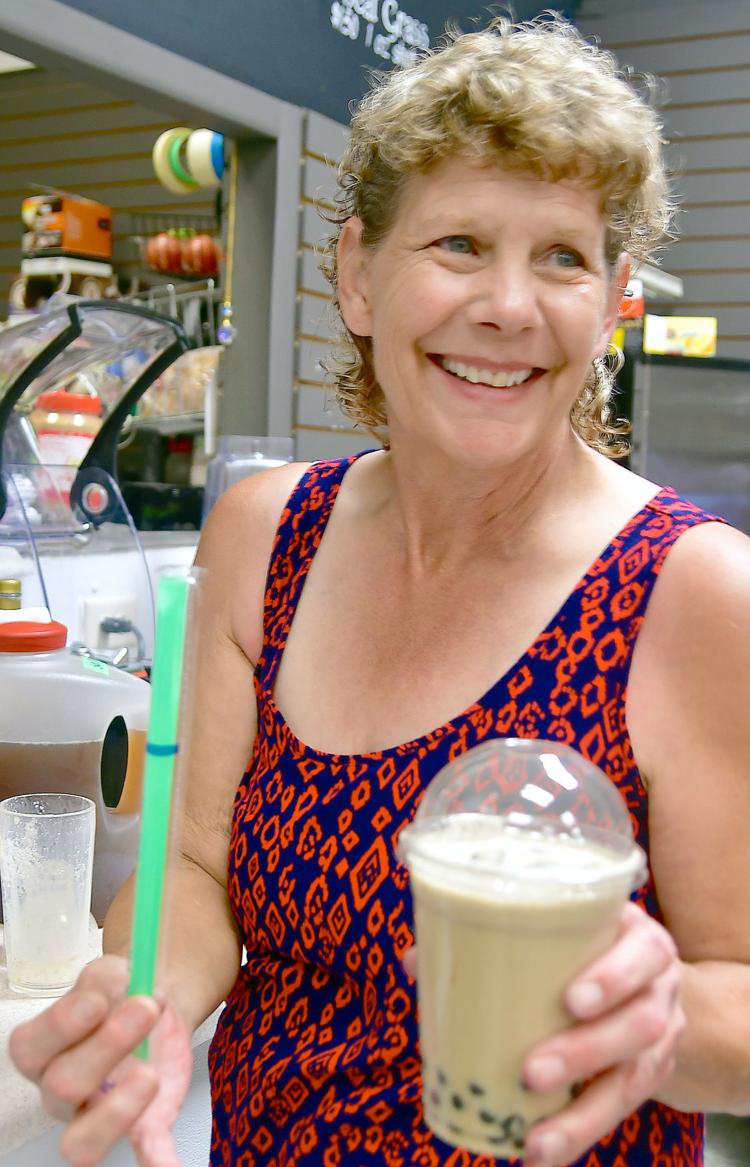 Marilyn Rhinefelt said the staff is familiar enough with her as a regular customer that she doesn't even have to place an order. After walking in the door and by the time she arrives at the order counter, her turkey on rye, potato salad and coffee are waiting.
"I love Deb and her entire staff. She provides a comfort zone at Green Vine," Rhinefelt said. "While the food is excellent, I come for the people. It makes a good start to my day."
Nelson, who is from Sauk City, said the city and Downtown Baraboo Inc. have made her business feel welcome.
"We knew we wanted to be on the Square," Nelson said. "The business atmosphere is just so good in Baraboo."

Nelson said the use of organic and fresh ingredients means there are no potentially harmful chemicals in the food.
"I believe we are chemicalling ourselves to death," she said. "It's pretty simple for me. Know where your food is coming from and who is growing it."