Soup and salad might sound like a tired lunch special at any other restaurant, but at Jen's Alpine Café & Soup Kitchen, the classic combo takes on a whole new flavor.
The downtown Baraboo eatery serves up four different soups each day, including chili and vegetarian options. Whether it comes from an obscure casserole that grandma used to make or a trendy online recipe, inspiration is drawn from a variety of sources.
"We have a soup I call grandma's goulash," said owner and cook Jennifer Rindfleisch. "A guy who worked for me who really didn't have any food training said, 'What about a soup kind of like goulash?' and now it's one of our most popular soups."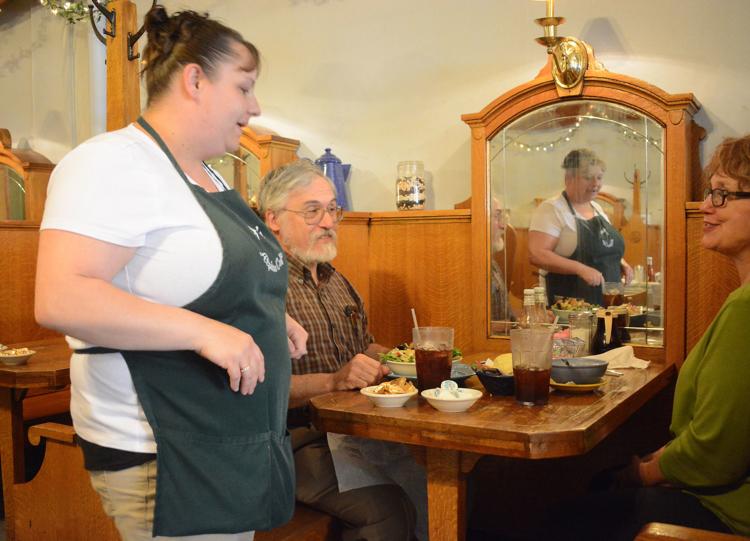 The creativity in each mélange is familiar at its base with a fresh twist. Rindfleisch was unsure which combo should stand as the restaurant's Signature Fare, but after some discussion decided on a Cobb Salad with a bowl of Moroccan chickpea soup.
The hearty combo of foreign spices pairs perfectly with the fresh, American salad's sliced turkey, salty bacon and crumbled blue cheese — and presents almost as well as it tastes. It's more than enough to fill up on lunch break, but light enough to finish without feeling guilty and in need of an afternoon nap.
It's the heart of the restaurant's lunch menu and Jen's Signature Fare.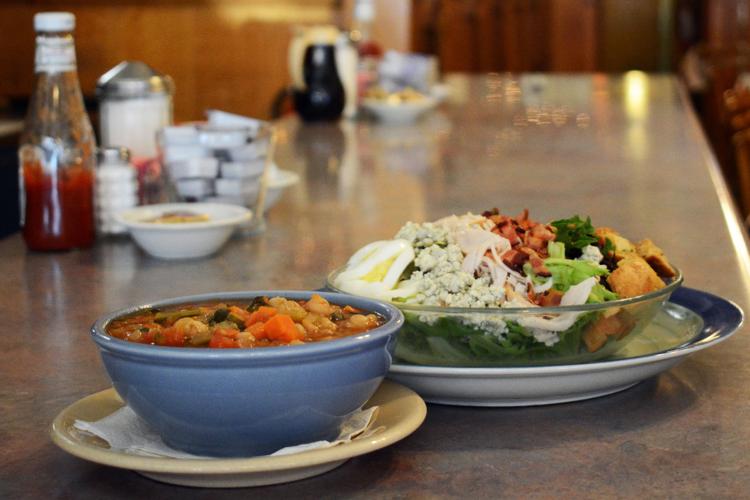 Rindfleisch opened Jen's Alpine Café in 2001 serving mainly soups and breakfast, but the restaurant's history goes back even further. It originally was founded as Alpine Café in the 1930s, and was a livery stable before that. Rindfleisch said she experienced the history firsthand while renovating the kitchen.
"Shortly after I bought it, we tore out a wall in the kitchen," she said. "We thought, 'Why does it smell like a stable in here?' They used some of the old boards when they redid the walls, so it smelled like horses."
The restaurant now holds no hint of those past odors, but there are other aspects of its storied past that can be experienced in a less olfactory manner. Historic photographs decorate the walls and the beautiful wooden booths are original, dating back nearly 100 years.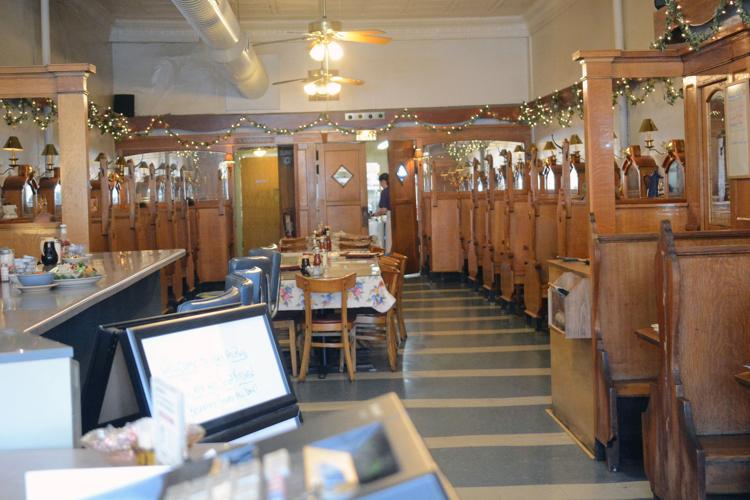 Originally from Eau Claire, Rindfleisch's family owned the former Highway House supper club in Baraboo, which is now Chasers. She moved to the area at the age of 18 and worked in several restaurants until the opportunity to purchase Alpine Café came about.
"I've been in the food industry pretty much my whole life," she said. "Looking back I think about things I did as a kid, and it's not a surprise. I have a recipe at home that's written in spindly little script that I came across the other day, and it was for a salad. I must have written it when I was like five."
Since taking the helm at Alpine, Rindfleisch has built the restaurant's reputation in downtown Baraboo as a premier location for a wide variety of breakfast and lunch options. In addition to soups, salads and sandwiches, the eclectic menu includes burgers, wraps, pastas, pancakes, omelets and more.

Rindfleisch said the history, staff and unique offerings at Jen's Alpine Café make it a popular destination in downtown Baraboo.
"It's really great when you can do something you love and are passionate about, and it makes people happy," she said. "That's the big thing about it."