Bryant Hazard enters The Barn Restaurant and hollers out "Hey Mom! How's it going?" and then adds, "Hey Amber, what's for dinner?"
It's the kind of place where the staff not only knows the names of regulars, they also know their favorite dishes and beer.
The restaurant located just beyond the north shore entrance to Devil's Lake State Park is recognizable for its barn appearance and known for daily specials that feature lean meats and organic chicken coupled with fresh vegetables.
It is what owner Amber Giddings and her mother Linda Pfaff, who works for her daughter and is known as "mom" to most, calls part of a "food revolution and a search for healthy meals."
On a recent July evening, Giddings served Hazard grilled chicken with kalamata olives, feta cheese and artichoke hearts with pita bread on the side.
She knows her science background helps her craft health meals, but says it takes culinary experience to put proteins together with flavors and pairings to make a unique experience.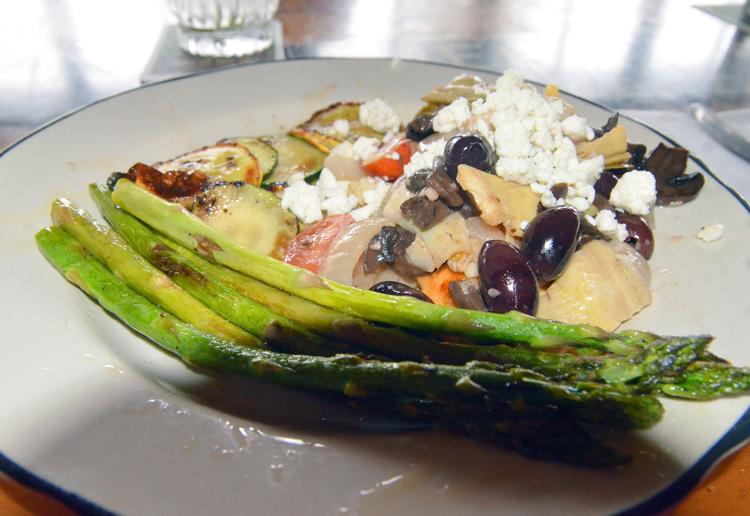 "It is truly an art, one you need to practice," she said. "Food makes sense to me and I'm always trying new things. I love food. I love serving people interesting food."
Giddings cited the health benefits of The Barn's salmon burgers.
"I look at recipe books, but nothing is better than experimenting and coming up with new and unique tastes."
Surrounded by views of bluffs that tower over Devil's Lake and more than 100-year-old willow trees, complete with rope swings for kids, Giddings uses her education to prepare healthy options.
"I got my degree in biochemistry and genetics at UW-Madison. I grew up raising fresh food that we sold from food stands and always worked in restaurants throughout college," she said. "I loved the amazing people I worked with in the lab research area, but my heart wanted to be in a restaurant so when the Barn became available I jumped on it."
Giddings said in addition to the local regulars, she enjoys catering to vacationing families that make Devil's Lake a regular stop.
A favorite on the vacation planning website www.tripadvisor.com, many reviewers appreciate the wide selection of beer available at the restaurant.
"Not only is the food wonderful (I have yet to order anything that wasn't exceptional-and I'm there often after hiking!) The beer list is a dream," said commenter Ex-SharpCheddarHead. "Amber, the owner, clearly knows her brew, and can expand upon the topic with the best. This place attracts brewers of all levels, and the constantly rotating taps mean you really must make The Barn is a must regular stop."
Giddings offers more than 200 beers, including a rotation of micro-brew products on tap.
"I feel like a draft beer bar is the same as how I look at food," she said. "I like to offer beer and food for people who like to try new spice ingredients as well as new types of beer."

Giddings' mother is a celiac and the Barn's kitchen has a special area where foods are prepared for those with any gluten intolerance, making it a favorite for those with food sensitivities to gluten.
The Barn's large deck among the willows is a popular seating area, and during busy times families even sit on blankets in the large grassy area nearby.
During the summer months, live music is frequently featured.