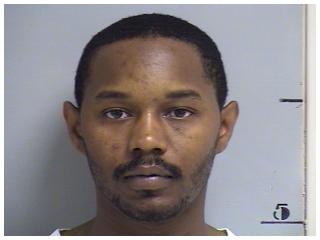 A Baraboo man is being held in Sauk County jail after police say he allegedly pulled his girlfriend down a hallway by her hair and then choked her.
Delmarcus M. Burnette, 28, made his initial appearance in Sauk County Circuit Court via a video link from the jail Monday. He was ordered held on $1,000 cash bail after being charged with battery, criminal damage to property and disorderly conduct, all misdemeanors.
If convicted, he faces up to one year and nine months in prison and a fine of $21,000.
According to a criminal complaint, a Baraboo police officer was dispatched to a disturbance at Burnette's home Thursday. The alleged victim told the officer that she and Burnette had gotten into an argument over a photograph on his cell phone.
According to the complaint, the woman said Burnette "jumped her" and dragged her by the hair down the hallway into a bedroom. He then took her cell phone away from her and smashed it, the complaint stated. He then started to choke her, and then allegedly kicked the woman in her side, the complaint stated.
As the woman talked to the officer, she ran her hand through her hair and large clumps fell to the ground, the complaint stated.
At Burnette's hearing, Sauk County Assistant District Attorney Michael Albrecht asked that Burnette be held on a $2,000 cash bail because of the severity of the crime. Albrecht noted that Burnette had been convicted in 2008 in Juneau County of intimidating a victim, a felony.
Judge James Evenson ordered Burnette to be held on $1,000 cash bail and ordered that he not have any contact with the victim.
Burnette is expected back in court June 25.