Sisters Isabella and Nina Stout each normally would have shown numerous baking, arts and other projects for judging at the Sauk County Fair in July, but they, like other 4-H members in Sauk and Columbia counties, had to adapt this year to a largely virtual summer.
Eleven-year-old Nina, of Circus City 4-H Club in Baraboo, made oatmeal chocolate chip cookies, which she entered for judging via video. Though she missed going to the fair, she said the Sauk County Fair Virtual Exhibit Expo was a good experience.
"You know, sometimes you just have to be independent, and it was really all about being independent, the virtual fair, so it was just another skill that I learned in 4-H," Nina said.
Isabella, 14, displayed on video an acrylic pen that she made before the March shutdown using a lathe owned by one of her club leaders. The judging experience was similar to a normal year, she said, but the rest of the fair and getting her results lacked their usual fun.
"You just get, like, super excited for that day, and I just didn't feel like that when I was videoing myself," she said.
Pat Wagner, who leads Columbia County's 4-H program, said the Columbia County Fair also provided a virtual opportunity for people to share projects and get feedback, as did the Lodi Agricultural Fair. Both were canceled in May due to COVID-19 concerns.
"A big part of youth programming — FFA and 4-H — is that kids like to show their livestock, and so it was really hard when they couldn't do that," she said.
Wagner said most youths who raised animals for the fair auction still managed to sell their livestock by reaching out to past buyers, friends or neighbors looking to fill their freezers with meat, though the price may have been lower than they'd have garnered through auction. After Portage imposed restrictions on gatherings, some families held livestock shows in Iowa County, she added.
Some local businesses donated to 4-H clubs and FFA chapters to help make up for the loss of this year's fair, she said.
"It was a tough year, that's for sure," Wagner said.
Fairs aren't the only things that 4-H members have been participating in virtually. Since March, Wagner said clubs have been hosting Zoom meetings, learning opportunities and other remote activities to varying levels of success. Families were likely overwhelmed by the demands of virtual schoolwork, making some of them less receptive to adding more online time.
In lieu of an annual camp, Columbia County 4-H leaders designed "Camp in a Box," where 66 children picked up a kit full of "educational and fun" activities and completed them last week following a schedule. Wagner said they also provided special virtual presentations throughout the week, including a camp counselor leading participants in campfire songs and a session on reptiles.
"We talked about it long and hard," Wagner said. "Do you make it all virtual? Do you have all these sessions that the kids have to log into? And we decided that since kids did so much of their last part of school that way, we made each … educational activity complete with a lesson card and then the kit included the supplies to complete that activity," making it more hands-on.
She said the clubs also are holding conversation forums for youths to talk with their peers about various topics, moderated by University of Wisconsin-Extension staff.
In Baraboo, Circus City 4-H Club General Leader Hilda Bos-Hantzsch has been sending hands-on programming for members to engage in at home. They photograph their work each month, emailing it to Bos-Hantzsch as evidence of being "present" for their usual meetings. She then compiles the photos into a monthly newsletter.
Members made and sent homemade cards in April, completed various activities on a bingo card in May and participated in the virtual fair in June and July. About 25, three-quarters of the club's active members, have been participating consistently, according to Bos-Hantzsch.
Last week, the Stouts and their fellow club members cleaned up trash along the highway, keeping to "family pods" and donning masks when picking up their supplies. It was the only in-person 4-H event they've done all summer. While the sisters miss the monthly meetings, Isabella said doing the at-home activities help her feel engaged with the club. Nina said she looks forward to getting the newsletters.
"It's good to stay connected and keep in touch," she said.
GALLERY: Friday night scenes at the Columbia County Fair
Popping balloons at the fair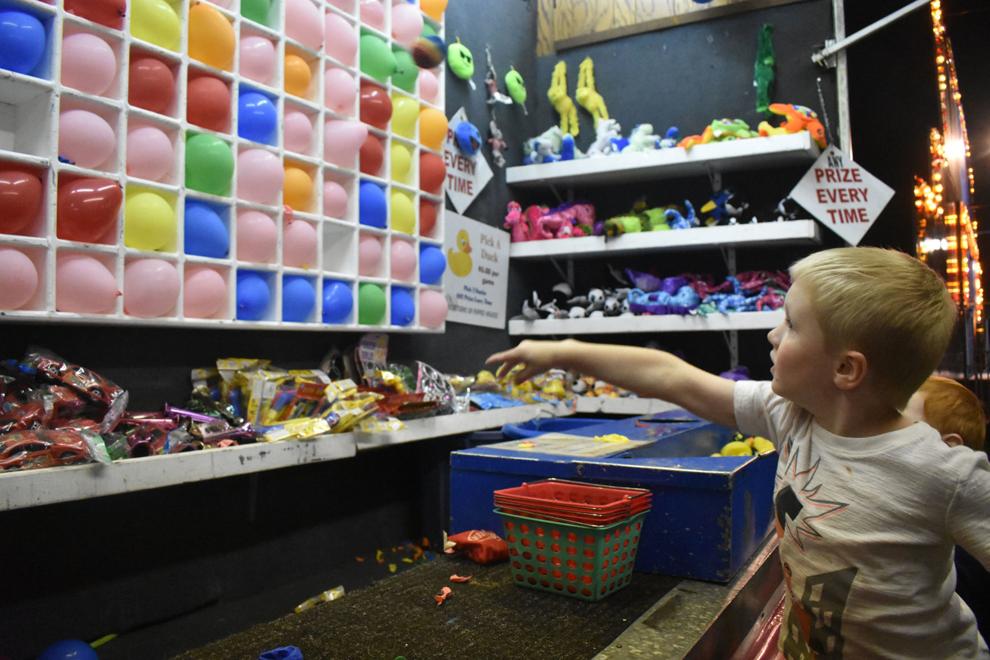 Henry Schroeder, 7, on carousel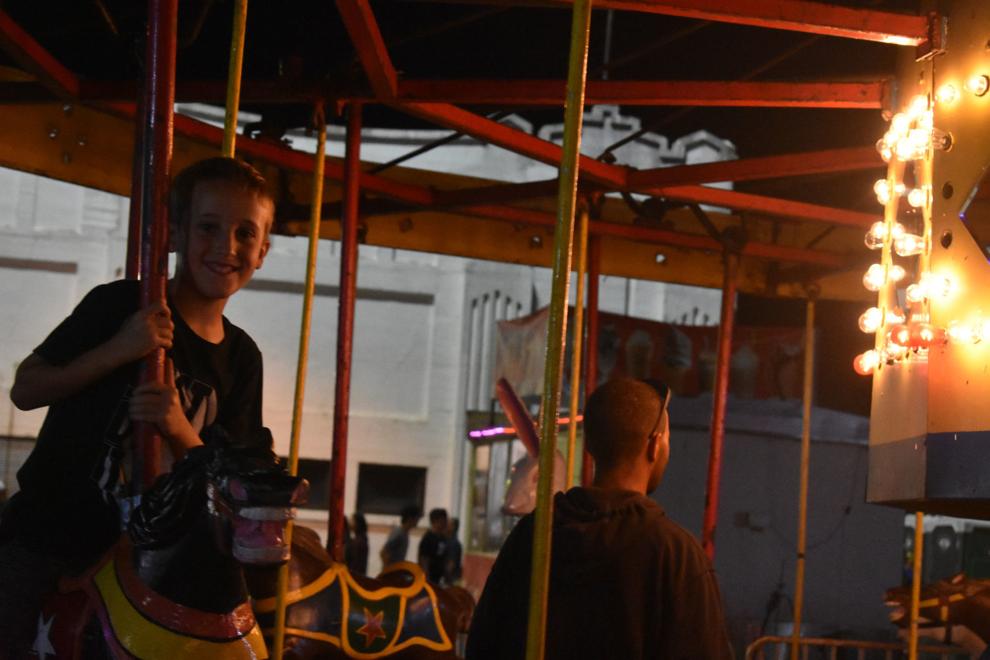 Making cotton candy at the fair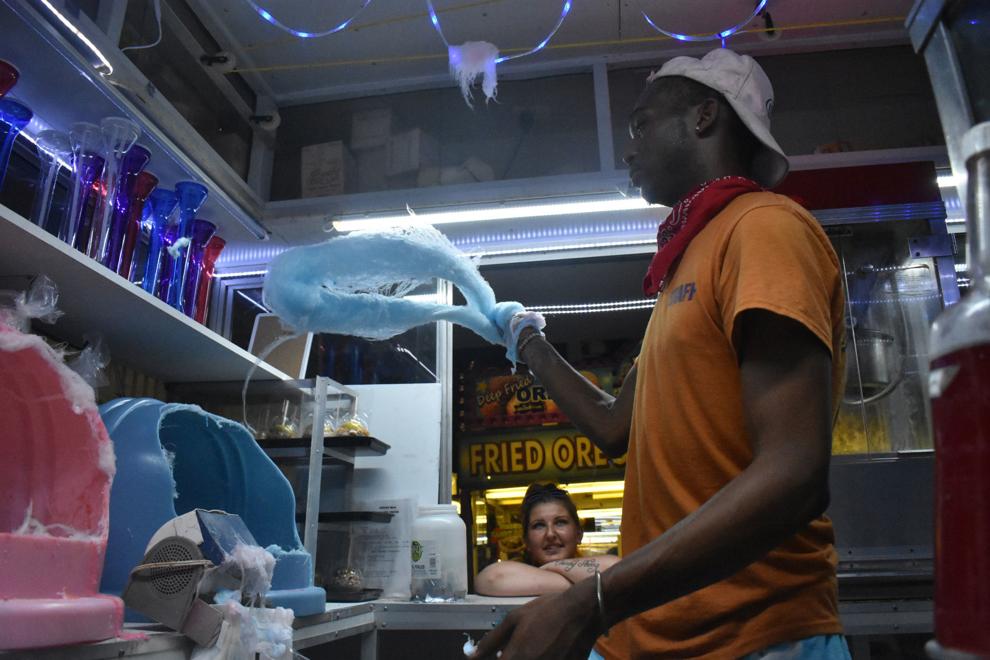 Serving cotton candy at the fair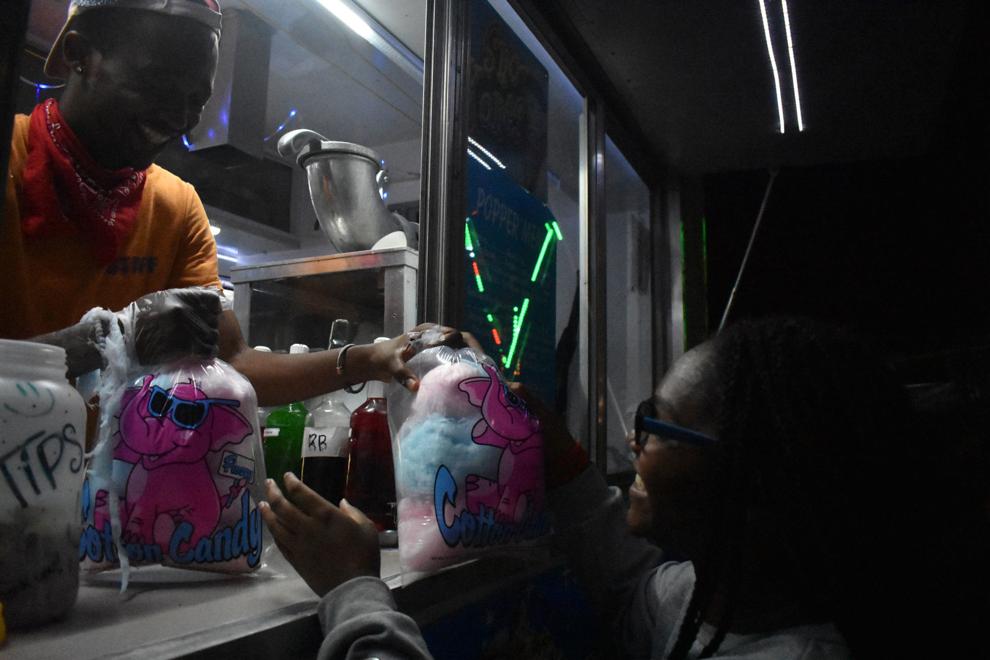 Holden Ahearn, 3, pets a goat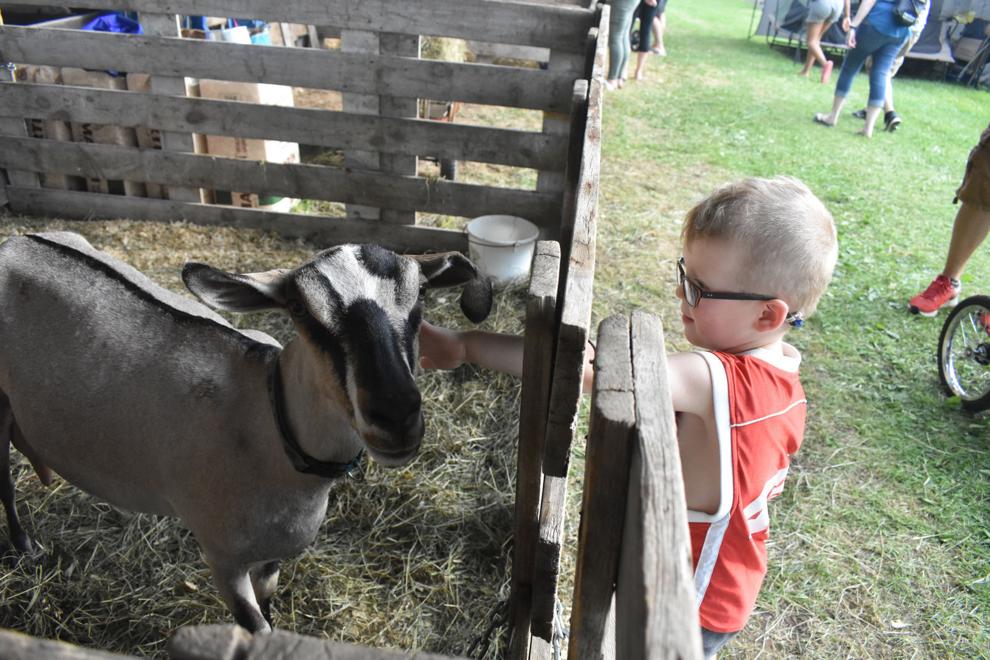 Water cannon game at the fair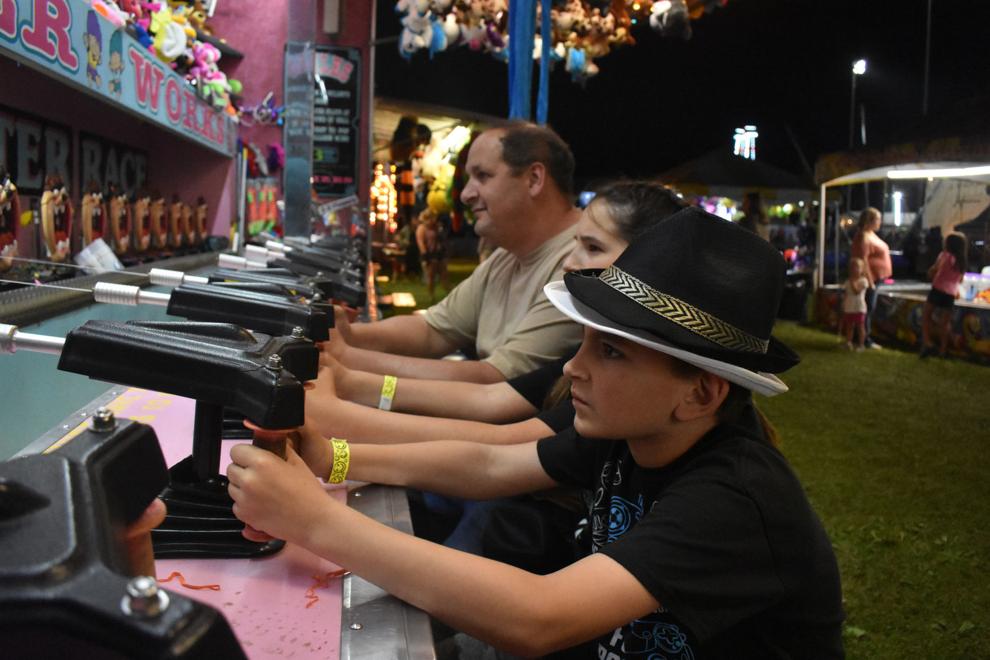 Jenny Jerome walks beside cow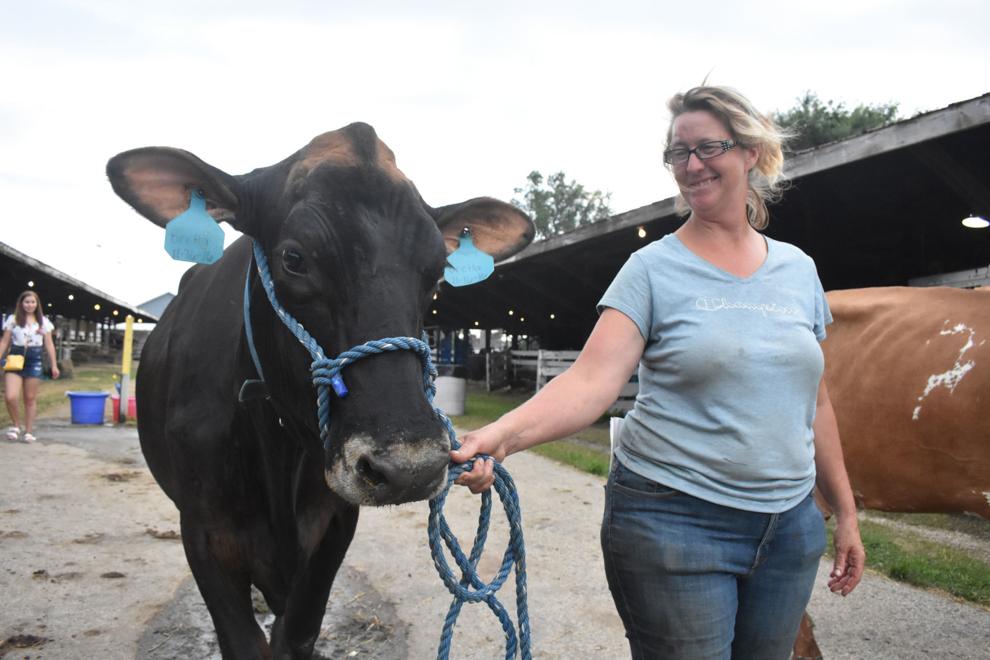 Amusement rides at the fair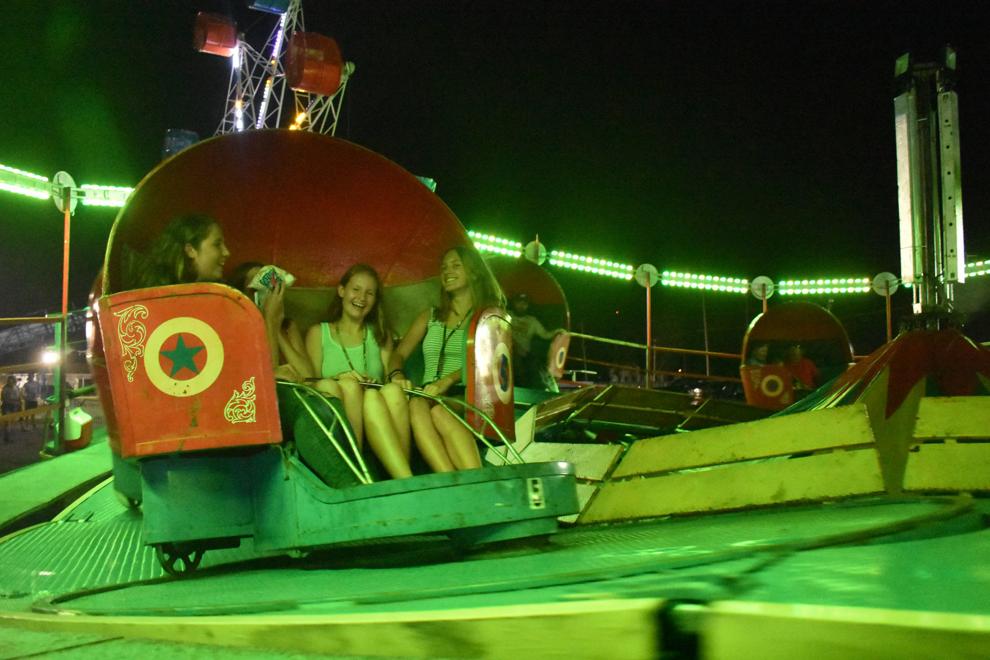 Amiyha Muente, 10, and Padre the crab
Two cats win first place awards at fair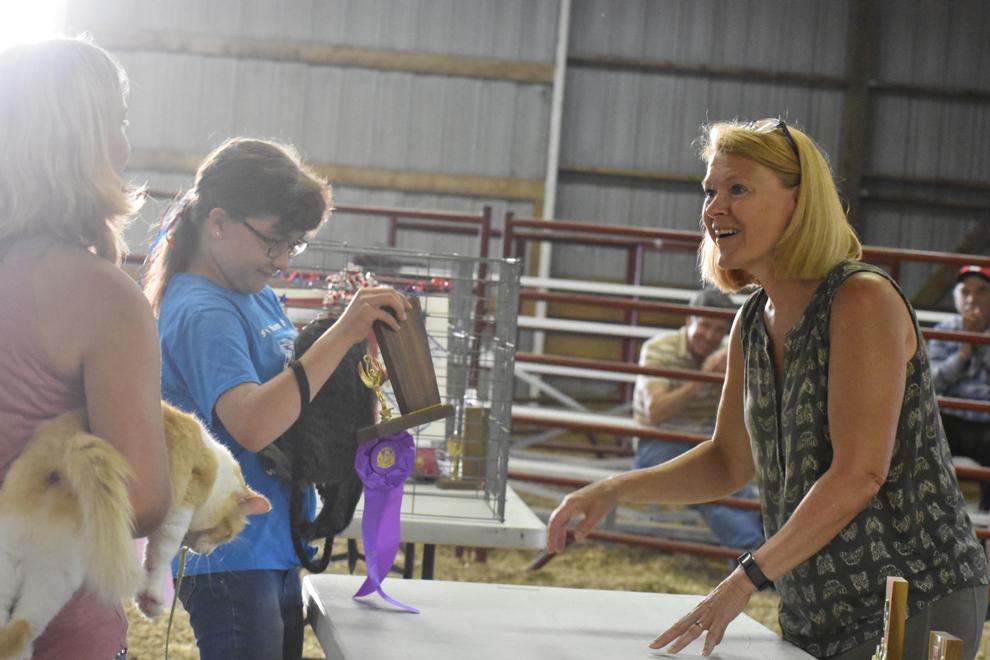 Cat contest winners at 2019 fair in Portage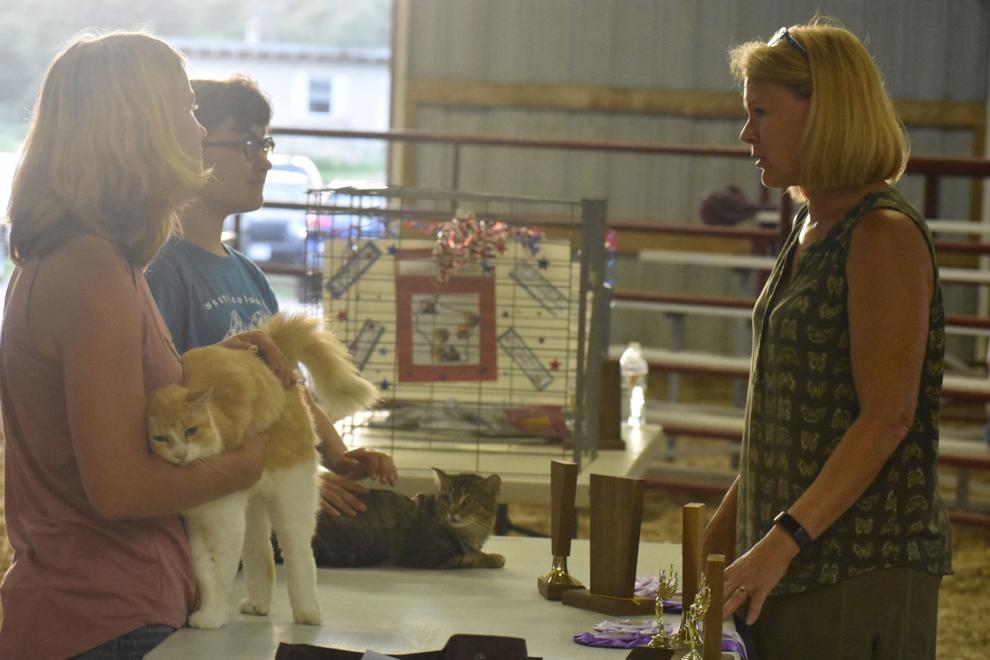 Small animals contest judges at the fair
Claire Keip and her cat Buddy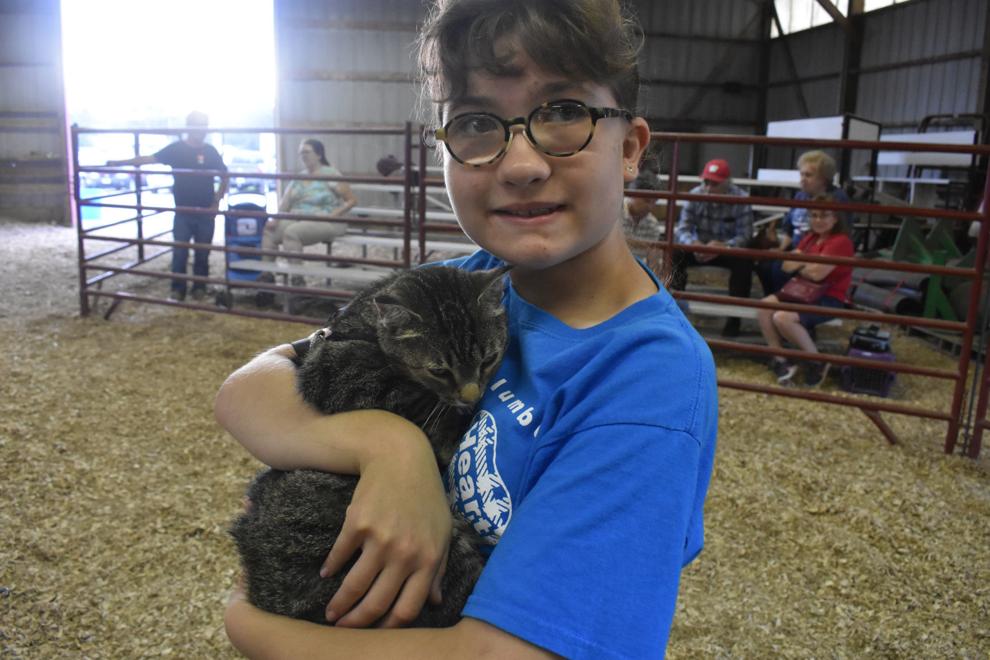 Melissa Borde and Buddy the cat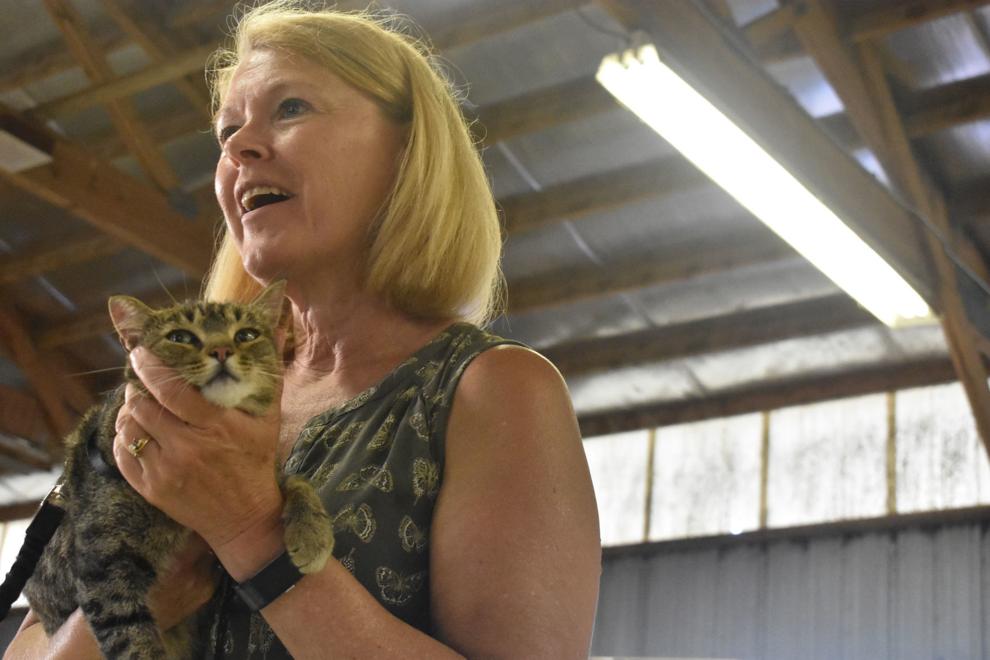 Kylee Beckius tells fair contest judge about her cat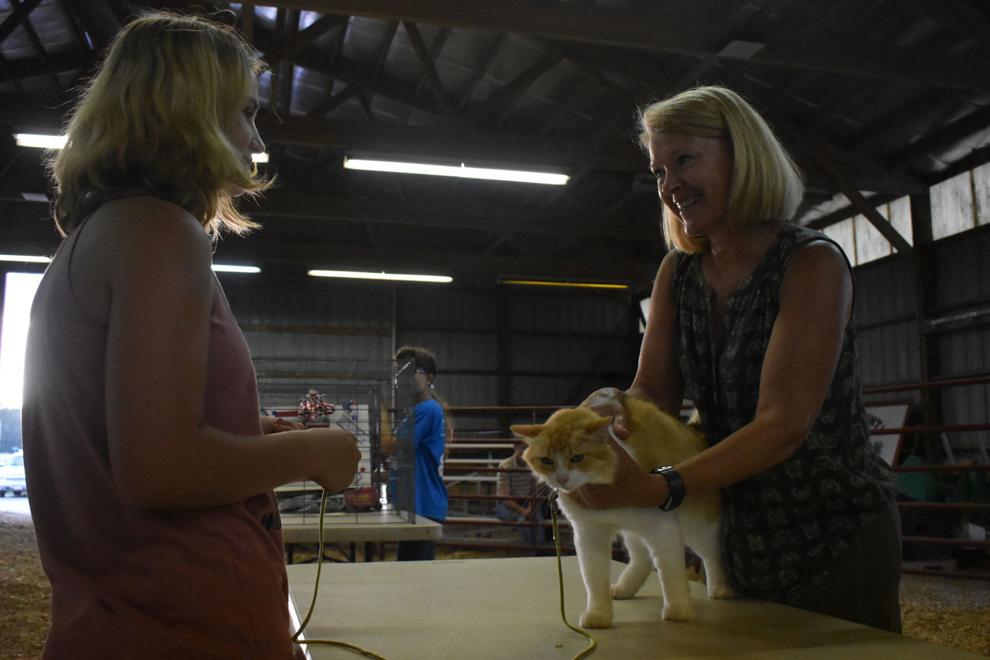 Mable the cat prowls toward news camera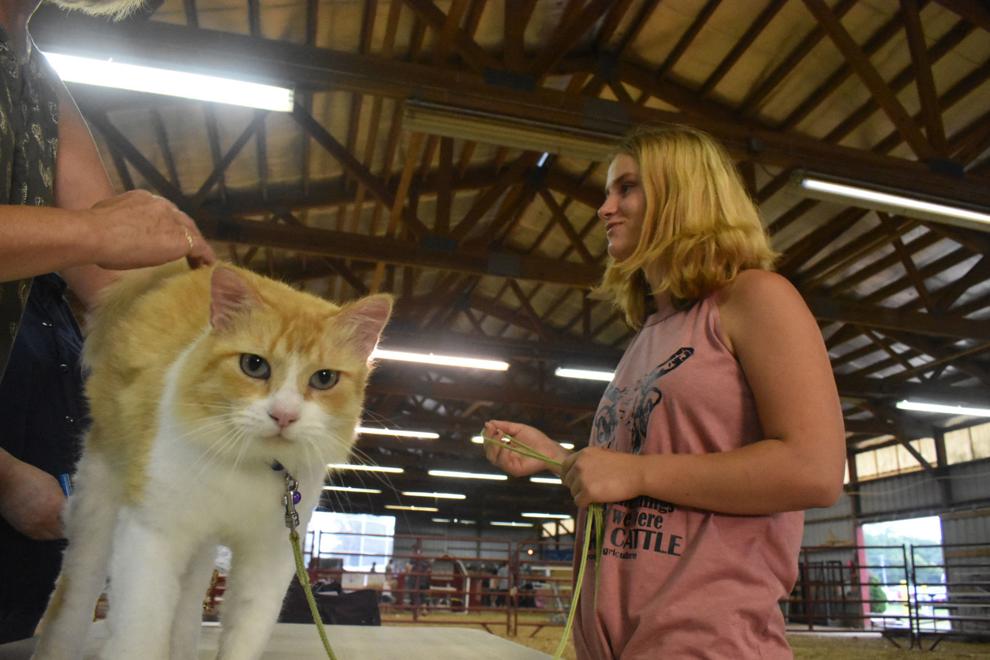 Follow Susan Endres on Twitter @EndresSusan or call her at 745-3506.