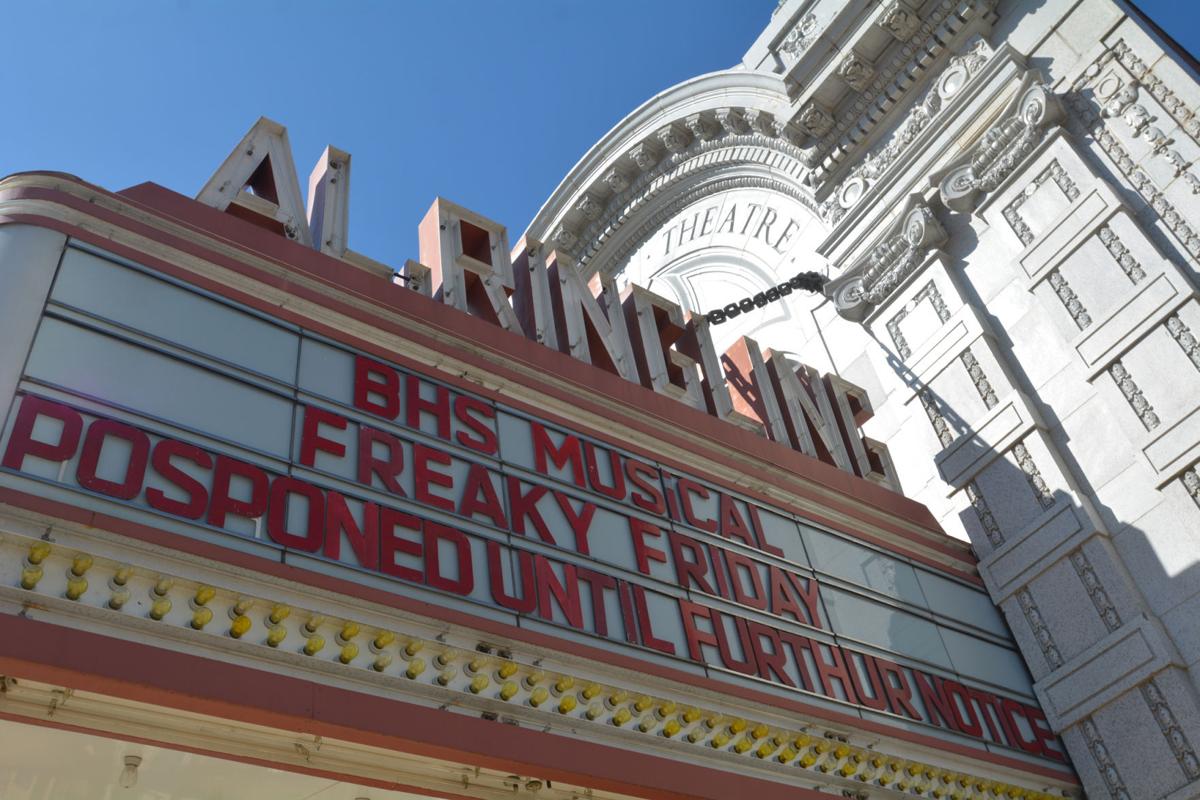 Al. Ringling Theatre in Baraboo is planning to reopen in October as a haunted house with Halloween-appropriate movies including "The Shining" as leaders hope for the return of live performances at some point in the fall.
The public health emergency derailed Al Ringling's largest slate of events in several years including children's theater programming, art exhibits, 48 movies and 28 performances from groups like Steely Dane, Maggie May, Petty Hearts, The Brubeck Brothers, Baraboo Theatre Guild, Baraboo High School and more, Executive Director Tom McEvilly said.
"In these challenging times we have zero income and yet we still have expenses," McEvilly said. "We have utilities, insurance and repairs, and if anyone out there who loves the Al. could give us a donation, we would greatly appreciate it."
He emphasized the Al. is surviving the downtime and has already started utilizing it to clean, reorganize and repair features of the building that it couldn't otherwise get done during an open season. During the closure it will do plumbing, insulation, outdoor masonry and next week begin roof repairs.
"We're making lots of changes at the Al. and I think people should be excited to see them when we reopen," McEvilly said. "We are moving some events into 2021 and certainly hope things are better by then. But right now, the Al. could use some love."
More information about the haunted house will be released in the summer as Al. Ringling explores all the ways to keep its facility safe for visitors. "Since a haunted house is naturally socially distanced, we expect to take many people through it," McEvilly said of an event where volunteers – appropriately spaced — would guide small groups of visitors through the building for the month of October.
"It should be a lot of fun. It's a big historic space with lots of activity, if you know what I mean."
The other films on its schedule for October include "The Mummy," "Ghostbusters," "Young Frankenstein" and "Hocus Pocus."
Al. Ringling board chairman Aural Umhoefer said the theater will do "everything it can" to keep visitors safe and stay afloat financially including the pursuit of government loans related to the pandemic and the securing of individual donations.
"The Al. has been part of this community for more than 100 years and we appreciate the support of the community and truly need it now more than ever," she said. "It's been difficult just like it has for other small businesses in the area, but we're optimistic about reopening in the fall."
Safety measures upon reopening in the fall might include the installation of Plexiglas screens and cleaning stations throughout the facility, McEvilly said. Leaders will continue to assess the spread of the novel coronavirus in the region, state and nation before determining how to reopen a theater that seats up to 700 people.
"How long before people feel comfortable in that big of a space?" McEvilly said. "I think we need some time to see if there's a spike (in COVID-19) and to see how willing people are to come back in large groups and watch a performance or movie."
"We just don't know yet," he said, "and we will keep looking closely at how other venues are handling this situation."
Regional venues in similar situations with canceled spring and summer events include The Overture in Madison, the Stoughton Opera House and Mineral Point Opera House.
"We will be open again soon and we will open strong," McEvilly concluded. "We're hoping for more events in October and into November and December, but only if we're heading in a positive direction."
Follow Noah Vernau on Twitter @NoahVernau or contact him at 608-695-4956.
Concerned about COVID-19?
Sign up now to get the most recent coronavirus headlines and other important local and national news sent to your email inbox daily.